This week on THE SKINNY CONFIDENTIAL HIM & HER PODCAST…
( 0:55 ): Welcome back to TSC HIM & HER Show. #543: On today's episode we sit down with the duo behind the wildly popular brand and podcast What We Said's; Jaci Marie Smith and Chelsey Jade Curtis. This is a roundtable conversation that spans a wide spectrum of topics including the latest trends, relationship advice, life advice, & toxic traits. Be sure to catch the episode Lauryn and Michael did with the What We Said girls on their podcast as this is part 1 of a 2 part swap.
DISCUSSION QUESTIONS WITH
( ​​2:20 ): Lauryn asks, "What is the trick to TikTok?"
( 4:47 ): Lauryn asks, "How did you guys meet and then how did you guys decide to do a podcast?"
( 9:04 ): Lauryn says, "And you guys have done an incredible job with merch. And that's not easy. How did you guys know to do that when you started?"
( 11:30 ): Lauryn asks, "So after you launch the podcast did it catch on quick?"
( 17:58 ): Lauryn asks, "Did you like going on tour?"
(  21:35 ): Michael asks, "What is a flop era?"
( 25:18 ): Lauryn asks, "Chelsea, were you excited when you found out you were pregnant?"
( 28:45 ): Lauryn says, "You have opened up, Jaci, about your struggles with infertility. Why did you decide to open up about that?"
( 32:30 ): Lauryn asks, "Is IVF even on the table?"
( 35:47 ): Lauryn asks, "Do you have tips, tricks, for someone who wants to get started on tiktok or in podcasting today?"
( 49:08 ): Lauryn asks, "What's Jaci's toxic trait?"
( 52:49 ): Lauryn asks, "What are micro, little, tiny routines that you both do?"
( 58:07 ): Lauryn asks, "What is your routine?"
( 1:00:39 ): Lauryn asks, "Where can everyone find both of you?"
♡ | ♡ | ♡ | ♡ | ♡
FOR A CHANCE TO WIN TSC GOODIES
Comment your favorite part of the episode on my latest IG.
If you rate the podcast & send a screenshot of your review to [email protected] you'll get my 5 secret beauty tips!
Are you interested in receiving a quick email from me? Sign up for Tipsy Thursday to get my favorite tips, tricks and more straight to your inbox.
If you have a question for us or want to request a guest, comment on our Instagrams ( @theskinnyconfidential & @michaelbosstick )  or ask us in TSC Him & Her Podcast Facebook group. Thank you for your attention and support!
x
Lauryn & Michael
+  find more : Instagram | youtube | podcast
GET THE EDIT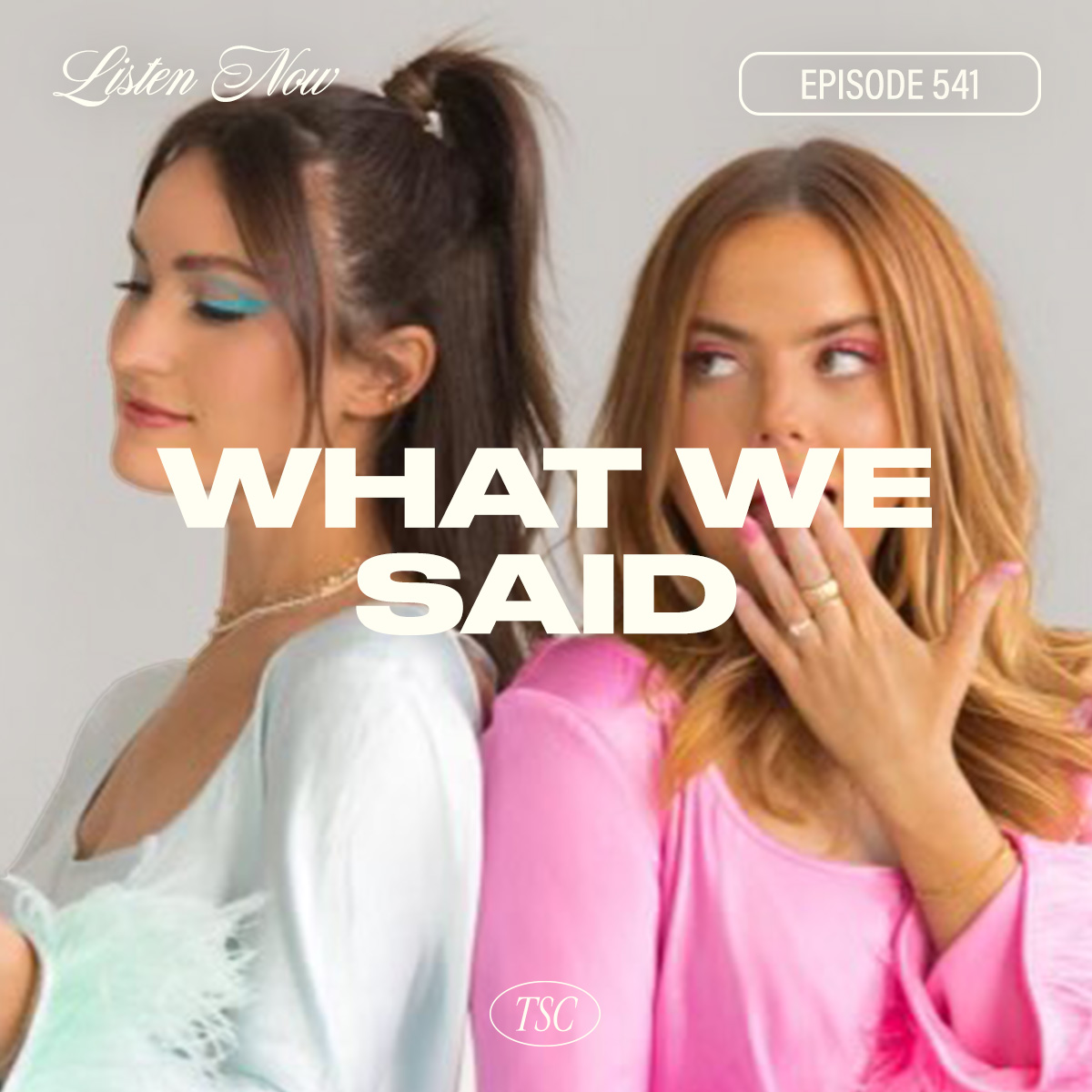 What We Said