This week on THE SKINNY CONFIDENTIAL HIM & HER PODCAST…
( 0:55 ): Welcome back to TSC HIM & HER Show. #560: Today we're welcoming back to the show, the couple behind Lonely Ghost, Weslie and Bronson Christensen. Bronson and Weslie have been married for 15 years and have 3 children together. From being broke, young parents from the age of 20, to now running a hugely recognizable apparel company, they're now learning how to raise a teenager while scaling a budding business, and seeking to find wellness and stillness amongst all the madness. Today we sit down & discuss their journey with parenthood & running a business, how they keep things spicy in their marriage after 13 years, and they give advice on how to find your person for life. They also get into all things business, how Lonely Ghost got started and grew, and why you should trust the journey you're on & everything will always work out.
DISCUSSION QUESTIONS WITH
( 15:49): Lauryn says, "When we first met you so long ago, it was kind of very, very taboo to talk about religion."
( 17:36 ): Lauryn asks, "How did it start? How did it evolve? And where is it now?"
( 17:48 ): Lauryn says, "What does that mean?"
( 18:03 ): Lauryn says, "Maybe you could each give me an example of something you thought when you were little that you thought to be true that now you are like, 'That is not true.'"
( 19:36 ): Lauryn says, "But you also had a baby at 20. Does that have to do with you guys loving each other, Mormonism, or both?"
( 23:16 ): Michael asks, "She was just 8, so she was like whatever?"
( 23:45 ): Michael asks, "Are your parents still in the mormon church?"
( 29:18 ): Lauryn asks, "How do you guys keep it hot and sexy after 16 years?"
( 39:32 ): Lauryn asks, "Is there any other little things you do that don't have to do with sex that keep you stimulated intellectually maybe?"
( 42:41 ): Lauryn says, "So, take us back to when a kernel of the idea happens with Lonely Ghost?"
( 50:30 ): Lauryn asks, "How are you evolving the brand?"
( 51:51 ): Lauryn asks, "What's the first celebrity or influencer that wore your brand that you thought, "Fuck, that is cool'?"
( 52:44 ): Michael asks, "Was it an intentional thing?"
( 52:58 ): Lauryn asks, "So what happened? The community attacked?"
( 53:27 ): Lauryn asks, "What happened with your sales that day?"
( 55:32 ): Lauryn asks, "How do you guys make up these ideas?"
( 1:02:49 ): Lauryn says, "You guys did the cutest ghost grocery store. Talk to us about the experiences you've done."
( 1:11:15 ): Lauryn asks, "So how do you think you'll evolve the brand over the next like five years?"
( 1:13:29 ): Lauryn asks, "How do you manage all this?"
( 1:15:02 ): Lauryn asks, "What are the things that you guys do on a daily basis to stay healthy?"
( 1:20:33 ): Lauryn says, "You also recently, something that i listened to, is that you owned the space that you're in and you're going to stop feeling guilty or mad at it but you're just going to embrace it."
( 1:22:14 ): Lauryn asks, "When you say plant medicine, are you talking shrooms, ayahuasca?"
( 1:23:27 ): Lauryn asks, "What is it like to lick the toad?"
( 1:25:16 ): Michael asks, "What is it actually doing to you?"
♡ | ♡ | ♡ | ♡ | ♡
FOR A CHANCE TO WIN TSC GOODIES
Comment your favorite part of the episode on my latest IG.
If you rate the podcast & send a screenshot of your review to [email protected] you'll get my 5 secret beauty tips!
Are you interested in receiving a quick email from me? Sign up for Tipsy Thursday to get my favorite tips, tricks and more straight to your inbox.
If you have a question for us or want to request a guest, comment on our Instagrams ( @theskinnyconfidential & @michaelbosstick )  or ask us in TSC Him & Her Podcast Facebook group. Thank you for your attention and support!
x
Lauryn & Michael
+  find more : Instagram | youtube | podcast
GET THE EDIT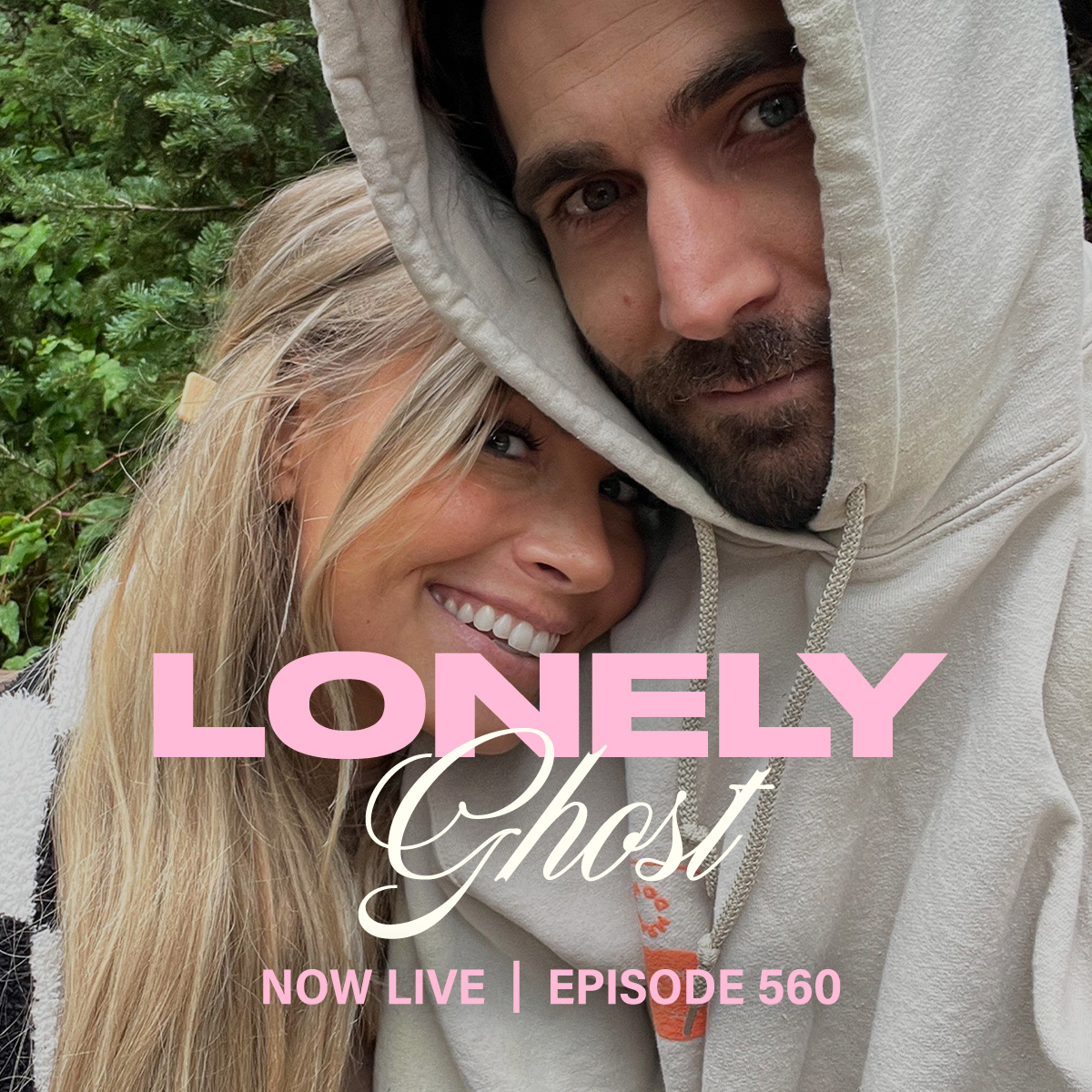 Weslie & Bronson Christensen