This week on THE SKINNY CONFIDENTIAL HIM & HER PODCAST…
( 0:55 ): Welcome back to TSC HIM & HER Show. #532: On today's episode we are joined by Tank Sinatra. Many listeners may recognize Tank from his wildly popular meme pages. In Tank's words "TankSinatra is the largest and most prolific meme creator on the Internet (not my words, although I don't disagree). Possibly the most reposted/plagiarized man in the world right now, and loving every second of it." Tank joins the show to discuss how he chose family, sobriety, and a life full of memes to combat addiction and a life of chaos. We also discuss how Tank has built one of the most recognizable names and brands in social media and built a career using his wit and sense of humor.
DISCUSSION QUESTIONS WITH
( 4:05 ): Michael asks, "She was watching all the kids?"
( 6:40 ): Lauryn asks, "So how did you change?"
( 9:33 ): Lauryn asks, "Before you got sober what was your life like?"
( 11:43 ): Lauryn asks, "When did it start being like that? How old were you?"
( 14:25 ): Lauryn asks, "So from 13 to what age were you drinking?"
( 26:33 ): Lauryn asks, "Did you go into it like this is the last day I'm drinking?"
( 32:22 ): Lauryn asks, "How do you go from an undatable, unemployable, overweight, smoker and alcoholic to a happily married entrepreneur and bodybuilding whose been sober fourteen years?"
( 41:58 ): Michael says, "I feel like you were one of the first people creating this kind of content online."
( 42:44 ): Lauryn asks, "How does one like make a meme though?"
( 50:25 ): Lauryn asks, "What do you do when you're creating this page—it starts to get a lot of attention, it's going viral—who are copying your content and ripping you off?"
( 53:40 ): Michael says, "Talk about Tank's good news for a minute. What was the motivation behind it?"
( 59:12 ): Lauryn asks, "How do you manage all these different things?"
( 1:11:49 ): Lauryn asks, "Was that always your strategy? And how are you dipping your toe into content now?"
( 1:18:17 ): Lauryn asks, "Where can everyone find your game, find you, follow you, all the things, buy your book?"
♡ | ♡ | ♡ | ♡ | ♡
FOR A CHANCE TO WIN TSC GOODIES
Comment your favorite part of the episode on my latest IG.
If you rate the podcast & send a screenshot of your review to [email protected] you'll get my 5 secret beauty tips!
Are you interested in receiving a quick email from me? Sign up for Tipsy Thursday to get my favorite tips, tricks and more straight to your inbox.
If you have a question for us or want to request a guest, comment on our Instagrams ( @theskinnyconfidential & @michaelbosstick )  or ask us in TSC Him & Her Podcast Facebook group. Thank you for your attention and support!
x
Lauryn & Michael
+  find more : Instagram | youtube | podcast
GET THE EDIT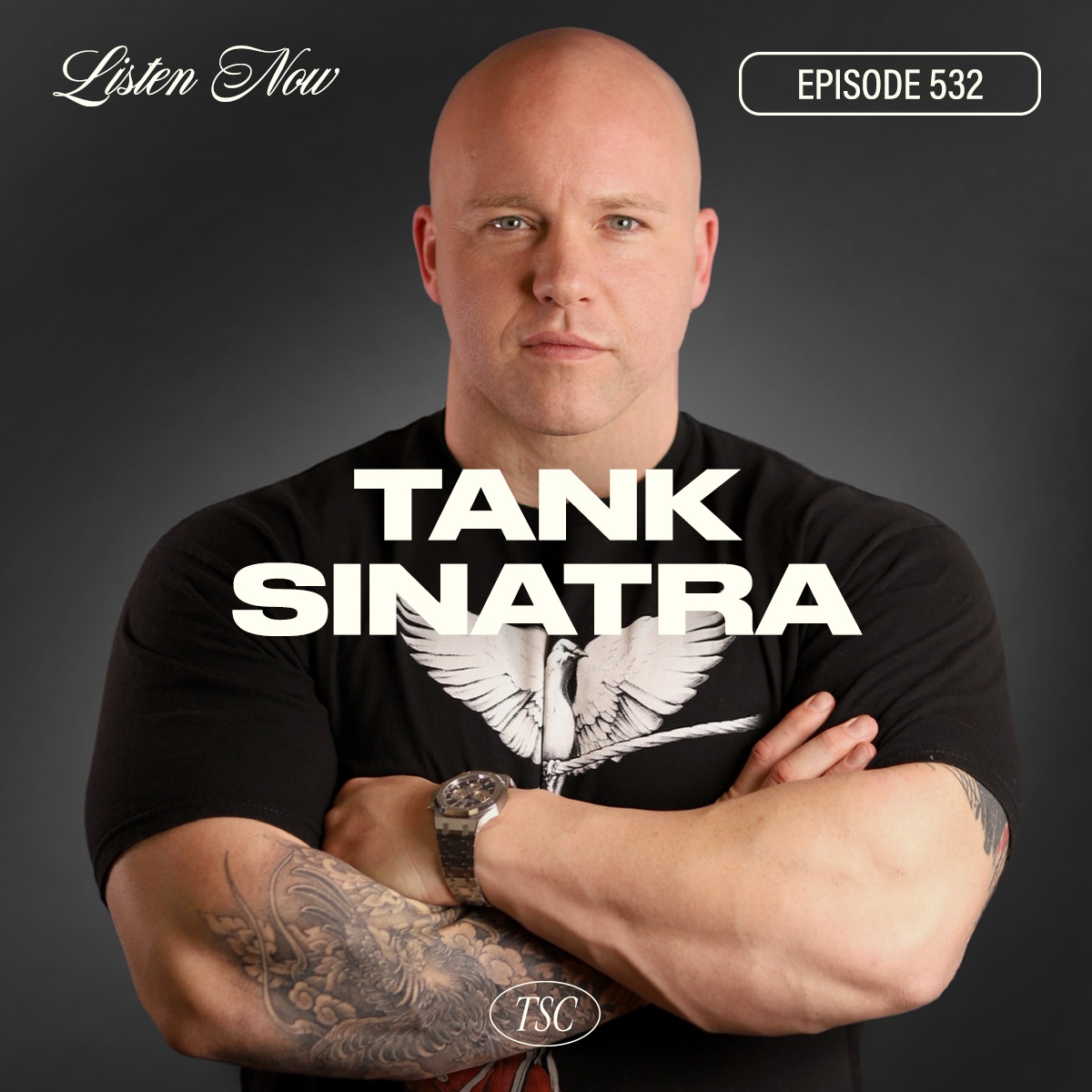 Tank Sinatra