This week on THE SKINNY CONFIDENTIAL HIM & HER PODCAST…
( 0:55 ): Welcome back to TSC HIM & HER Show. #492: On today's episode we are joined by the founders of Serenity Kids, Joe & Serenity Carr. The duo join the show to discuss how to heal and grow through food, how to raise strong and capable children, and what it takes to think outside the box. The duo also discuss their journey as brand founders and what it's taken to grow and scale a highly successful business in an established yet outdated category.
DISCUSSION QUESTIONS WITH
( 5:55 ): Lauryn says, "So I think maybe we'll just hop right into this episode, and you can share some tangible tips and tricks for parents out there who are struggling."
( 7:59 ): Lauryn asks, "Can you give us a little of those super, micro tips?"
( 11:28 ): Michael asks, "Before this existed, what led to your realization that something like Serenity Kids needed to exist?"
( 16:12 ): Michael asks, "So they were getting less of what they would naturally get if they were taking breast milk?"
( 18:43 ): Michael asks, "What we're these other people saying?"
( 20:43 ): Lauryn asks, "What are the clothes and shoes brands you guys reach for?"
( 24:01 ): Lauryn says, "I bet you guys know the diapers and wipes to use. What are they?"
( 28:30 ): Lauryn asks, "What are the cleaning supplies you guys use?
( 32:58 ): Lauryn asks, "What do you guys use for baby products when it comes to the bathroom?"
( 38:13 ): Lauryn asks, "So now that your daughter is 3 and a half, you still don't bathe her every single day because why?"
( 39:14 ): Lauryn asks, "What is your plan with bed time?"
( 41:11 ): Lauryn asks, "How old did you start potty training?"
( 45:48 ): Lauryn asks, "If someone wants to book a potty training coach, what does this entail?"
( 47:00 ): Lauryn asks, "When did she say to stop let the kids nap?"
( 1:00:38 ): Lauryn says, "In the beginning, you said you give her seven choice. What do those seven choices look like on a breakfast plate
( 1:02:30 ): Lauryn says, "The formulas in the United States fucking suck. Why is this one different?"
( 1:06:35 ): Lauryn asks, "What do you think about a lot of parents that are feeding their kids plant based formulas?"
♡ | ♡ | ♡ | ♡ | ♡
FOR A CHANCE TO WIN TSC GOODIES
Comment your favorite part of the episode on my latest IG.
If you rate the podcast & send a screenshot of your review to asklaur[email protected] you'll get my 5 secret beauty tips!
Are you interested in receiving a quick email from me? Sign up for Tipsy Thursday to get my favorite tips, tricks and more straight to your inbox.
If you have a question for us or want to request a guest, comment on our Instagrams ( @theskinnyconfidential & @michaelbosstick )  or ask us in TSC Him & Her Podcast Facebook group. Thank you for your attention and support!
x
Lauryn & Michael
+  find more : Instagram | youtube | podcast
GET THE EDIT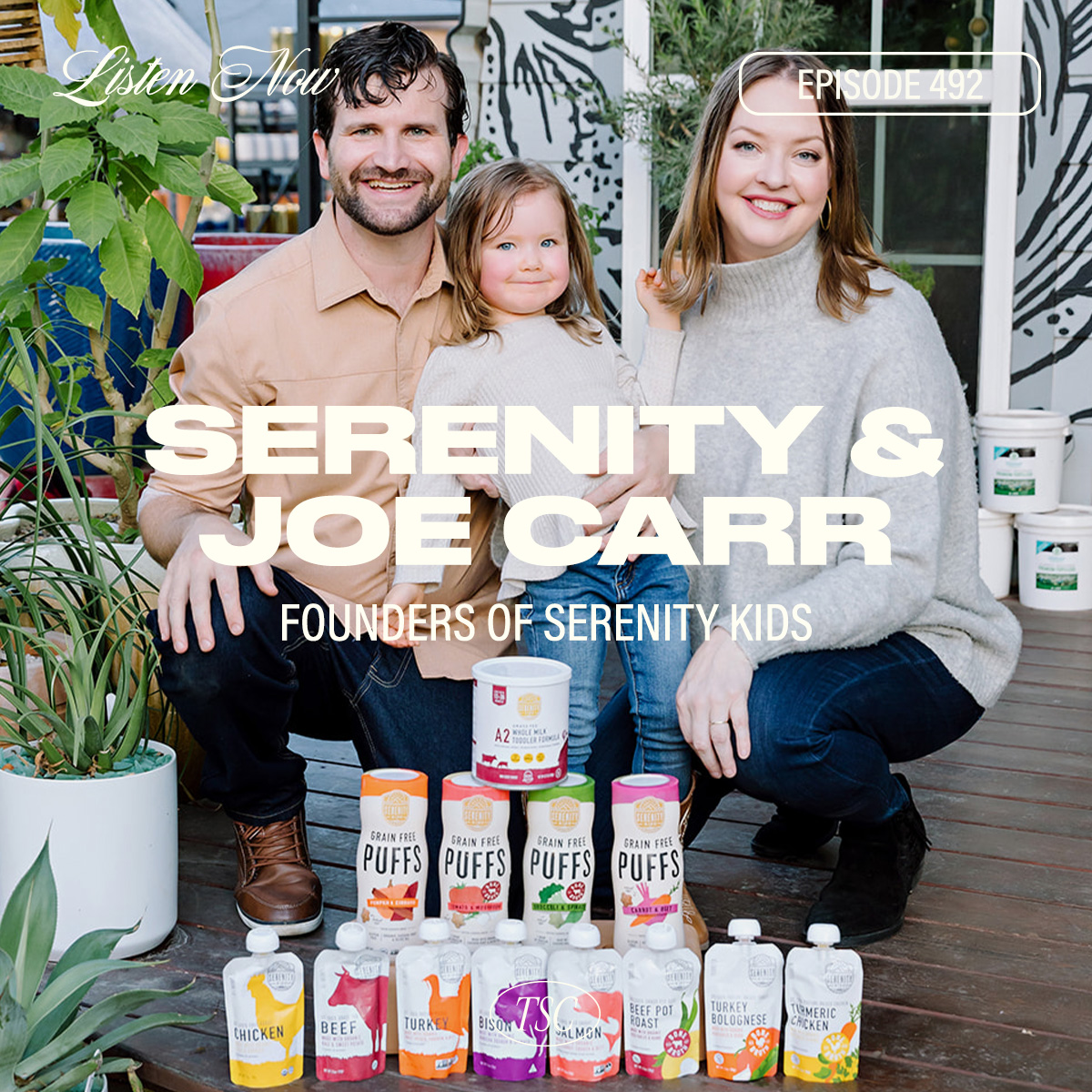 Serenity and Joe Carr