This week on THE SKINNY CONFIDENTIAL HIM & HER PODCAST…
( 0:55 ): Welcome back to TSC HIM & HER Show. #556: Today we're sitting down with Sarah Levy, Sarah Levy, author of "DRINKING GAMES", a book that examines the intersection of sobriety, relationships, and identity. With the rise of sober-curiosity, we're talking with Sarah about the role alcohol plays in everyone's lives, and how our short-term choices about alcohol effect our long term health. Sarah takes us through her personal journey with blackouts, dating, relationships, wellness culture, and more & she explores the impact alcohol has on relationships and identity, and teaches us how life's messiest moments can end up being the most profound.
DISCUSSION QUESTIONS WITH
( 6:20 ): Lauryn asks, "When you look back, like an umbrella of you, of your childhood is there something you can pinpoint like, "Oh, that's where it started'?"
( 7:38 ): Lauryn asks, "How old were you when you had sexual trauma when you were young?"
( 8:21 ): Lauryn asks, "Was it immediate with alcohol?"
( 9:17 ): Lauryn asks, "What would you do, to I guess, detach from it?"
( 11:03 ): Michael asks, "Was it a type of habit where you would drink every single day? Or was it a type of habit where if you would drink you would just binge?"
( 11:30 ): Lauryn asks, "When you look back on you being in the hospital or you maybe drinking too much at a party, was there a moment when you were really young that you can look back to when you thought, 'Oh this might be a problem'? Or was it not until way later?"
( 15:51 ): Lauryn says, "It's the mixture of romanizing alcohol, and making it this romantic thing. It makes sense—you said your parents are French—they romanticize it. So then you have New York City on top of it. Do you think that contributed to everything was going on?"
( 17:48 ): Michael asks, "The fence is not the worst thing?"
( 19:58 ): Lauryn asks, "What was the point where you were like, 'This is not working'?"
( 26:58 ): Michael asks, "Do you think there's a difference between addiction and someone who has massive problems drinking?"
( 29:34 ): Lauryn says, "When you started talking about the trauma you had when you were young when you were 21–you said you started talking about it when you were 21–did the alcohol consumption get worse from 21 to 28?"
( 31:03 ): Lauryn asks, "Was that juxtaposition interesting looking back?"
( 36:44 ): Lauryn asks, "When you got sober, what are some things that happened good and bad?"
( 39:12 ): Lauryn says, "If someone's in a place and they're struggling, and I'm not saying they're a doctor, but if you could just tell a friend what you would do."
( 40:38 ): Michael asks, "We're there other things that you had to give up in conjunction with giving up alcohol?"
( 56:30 ): Lauryn asks, "Are you noticing a lot of people are sober curious lately?"
( 58:32 ): Lauryn asks, "Before you go, can you tell us what's in your toolbox?"
♡ | ♡ | ♡ | ♡ | ♡
FOR A CHANCE TO WIN TSC GOODIES
Comment your favorite part of the episode on my latest IG.
If you rate the podcast & send a screenshot of your review to asklaur[email protected] you'll get my 5 secret beauty tips!
Are you interested in receiving a quick email from me? Sign up for Tipsy Thursday to get my favorite tips, tricks and more straight to your inbox.
If you have a question for us or want to request a guest, comment on our Instagrams ( @theskinnyconfidential & @michaelbosstick )  or ask us in TSC Him & Her Podcast Facebook group. Thank you for your attention and support!
x
Lauryn & Michael
+  find more : Instagram | youtube | podcast
GET THE EDIT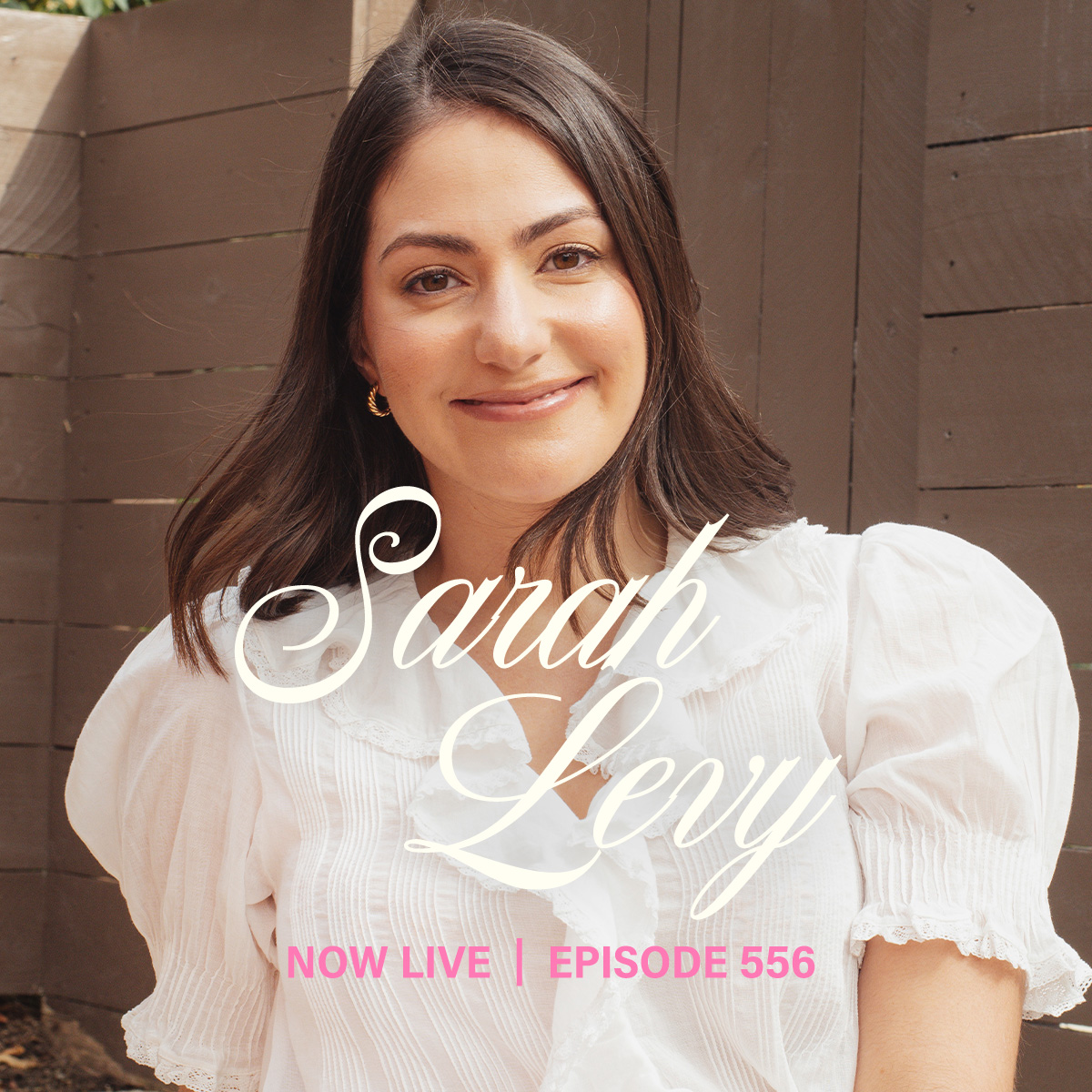 Sarah Levy