This week on THE SKINNY CONFIDENTIAL HIM & HER PODCAST…
( 0:55 ): Welcome back to TSC HIM & HER Show. #530: On today's episode we are joined by Saman Munir. Saman is a Toronto-based certified trainer, Under Armor representative, recipient of American Influencer Award for International Fitness Influencer of the Year2021, mom of three, a proud Muslim woman and the newest addition to the Evolve You app's all-female global training team. Today we discuss how to break through the obstacles in our lives and really hone in and focus on getting what we want most out of life.
DISCUSSION QUESTIONS WITH
( ​​2:25 ): Lauryn asks, "Let's get some context. Where did you grow up? Where were you born?"
( 2:49 ): Lauryn asks, "You moved when you were six years old to Pakistan?"
( 3:20 ): Lauryn says, "Explain to someone whose never been to Pakistan."
( 6:27 ): Lauryn asks, "With you religion, and you can't drink, how does one even try alcohol if you can't drink?"
( 6:48 ): Lauryn asks, "Did your mother uphold a really religious household when your father wasn't around?"
( 11:06 ): Lauryn asks, "How did you come back to the United States?"
( 12:55 ): Lauryn asks, "So when you introduced your mom to boyfriend, what did she say? What did she do?"
( 19:50 ): Lauryn asks, "What do you mean very strict?"
( 20:32 ): Lauryn asks, "When you decided to marry him what was the wedding like?"
( 28:02 ): Lauryn says, "You are a mother. You are a wife. How do you balance everything?
( 34:59 ): Michael asks, "Did you and your dad ever recover?"
( 35:28 ): Lauryn asks, "What are some wellness food tips for our audience."
( 36:17 ): Lauryn asks, "What's butter chicken?"
( 36:55 ): Lauryn says, "If you could leave our audience with a piece of advice that you think would really change their life–out of everything you've learned in your life–what would it be?"
( 38:56 ): Michael asks, 'If the religion doesn't teach that, is this some bad characters taking advantage?"
♡ | ♡ | ♡ | ♡ | ♡
FOR A CHANCE TO WIN TSC GOODIES
Comment your favorite part of the episode on my latest IG.
If you rate the podcast & send a screenshot of your review to asklaur[email protected] you'll get my 5 secret beauty tips!
Are you interested in receiving a quick email from me? Sign up for Tipsy Thursday to get my favorite tips, tricks and more straight to your inbox.
If you have a question for us or want to request a guest, comment on our Instagrams ( @theskinnyconfidential & @michaelbosstick )  or ask us in TSC Him & Her Podcast Facebook group. Thank you for your attention and support!
x
Lauryn & Michael
+  find more : Instagram | youtube | podcast
GET THE EDIT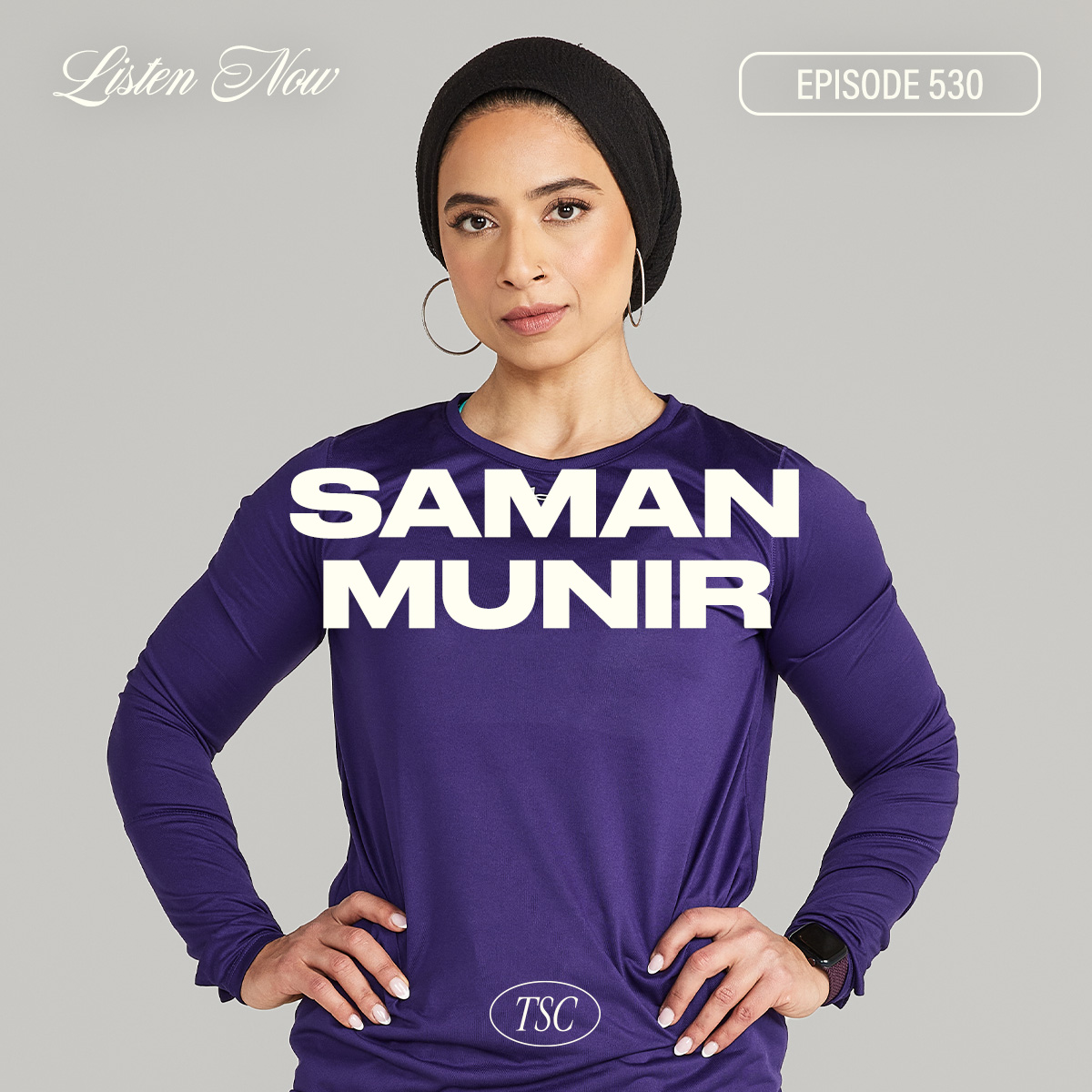 Saman Munir