This week on THE SKINNY CONFIDENTIAL HIM & HER PODCAST…
( 0:55 ): Welcome back to TSC HIM & HER Show. #552: Today we're sitting down with Ryan Blaser, Founder of Test My Home. Ryan's passion is bridging the gap between environment and wellness, and this has fueled his 25 year career as an electrical engineer specializing in health hazards of the environment. Ryan's work is now at the forefront of a cutting edge industry, and he dedicates his time to helping people protect and reclaim their health by identifying and eliminating the dangers that may exist in their home & workplace. Today we get into what exactly in your home is can hurt you and how to minimize the effects of dangerous molds, toxins, and hazards in the home.
DISCUSSION QUESTIONS WITH
( 4:23 ): Lauryn asks, "What does everyone need to do with their phone?"
( 4:47 ): Lauryn asks, "What are the things, blow everyone's mind, in people's homes that you find the most that people would be shocked at?"
( 6:24 ): Lauryn asks, "When you go into someone's home, and you see some of the things that people aren't seeing in there home that has so many different things, is it causing certain diseases, allergens, allergies?"
( 7:09 ): Lauryn asks, "And what if people can't move?"
( 7:42 ): Lauryn asks, "Why did you become passionate about testing home?"
( 11:32 ): Lauryn asks, "I would love to go into what EMF is:"
( 18:48 ): Lauryn asks, "What are some success stories that you've seen personally?"
( 21:21 ): Lauryn asks, "What are the things that people can do no problem right now?"
( 27:01 ): Lauryn says, "Candles. I'm a big candle person. What do we need to be look for in candles."
( 27:58 ): Michael asks, "Why are you so big on air flow?"
( 29:08 ): Michael says, "Say, somebody is looking to either move and rent a new or they're looking to actually buy a new place, what are things you would tell them to look for?"
( 30:22 ): Lauryn asks, "What are the different kinds of molds?"
( 30:51 ): Lauryn asks, "And what are some symptoms if someone's experiencing some stuff with mold?"
( 33:38 ): Lauryn says, "You really liked how we had Venetian plaster throughout our house. Why did you like that and then also if someone wants to paint their walls what's a good brand to go for?"
( 34:37 ): Michael asks, "What are you doing during that process and what are you look for?"
( 37:28 ): Lauryn asks, "You were really interested in putting a soft water situation in our house with hydrogen. Why?"
( 38:20 ): Lauryn asks, "Air purification system?"
( 47:45 ): Michael asks, "If you were going to convince someone to change cleaning supplies, what would be the main reasons?"
( 55:53 ): Lauryn asks, "You have to tell us the weirdest thing that you've ever found in someone's home?"
( 57:59 ): Lauryn asks, "Who needs test my home?"
( 1:00:11 ): Lauryn asks, "Where can everyone find you?"
♡ | ♡ | ♡ | ♡ | ♡
FOR A CHANCE TO WIN TSC GOODIES
Comment your favorite part of the episode on my latest IG.
If you rate the podcast & send a screenshot of your review to asklaur[email protected] you'll get my 5 secret beauty tips!
Are you interested in receiving a quick email from me? Sign up for Tipsy Thursday to get my favorite tips, tricks and more straight to your inbox.
If you have a question for us or want to request a guest, comment on our Instagrams ( @theskinnyconfidential & @michaelbosstick )  or ask us in TSC Him & Her Podcast Facebook group. Thank you for your attention and support!
x
Lauryn & Michael
+  find more : Instagram | youtube | podcast
GET THE EDIT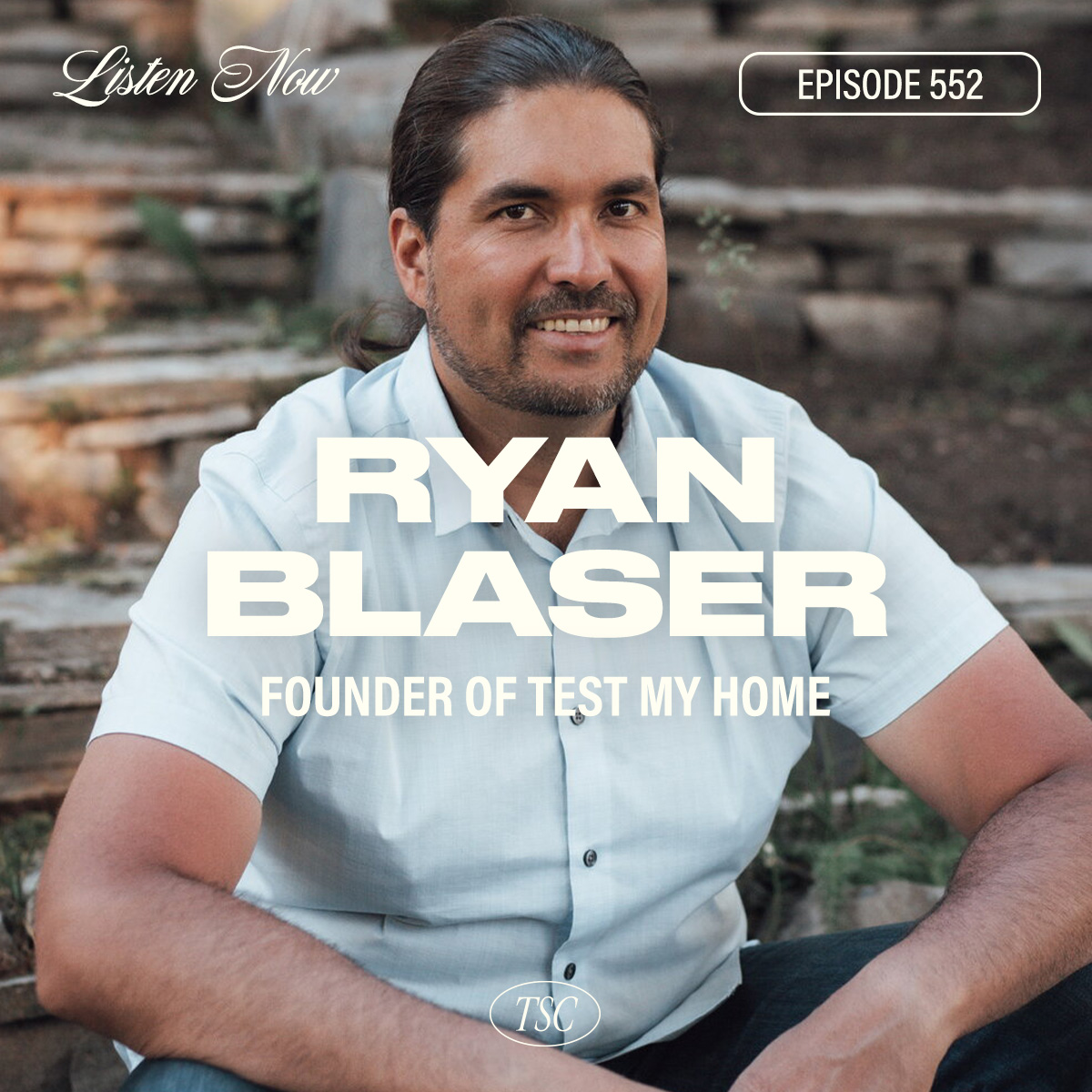 Ryan Blaser