This week on THE SKINNY CONFIDENTIAL HIM & HER PODCAST…
( 0:55 ): Welcome back to TSC HIM & HER Show. #476: On today episode we are joined by Robert Slovak. Robert is an international Water Scientist who devoted himself to the science of water after life-altering experiences. He took his astronautical and mechanical engineering degrees and decided to pursue the research of reverse osmosis with his brother. The duo were considered the early developers of Reverse Osmosis technology. Today Robert joins the show to discuss the truth about healthcare, our water quality, minerals, & what we can do to boost our overall health and immune function.
DISCUSSION QUESTIONS WITH
( 2:59 ): Lauryn asks, "Who needs minerals?"
( 4:15 ): Lauryn asks, "Are we getting more minerals in 2022 than we were in say 1999 or 1980 or are we getting less?"
( 13:59 ): Michael asks, "What is Quinton? For the layman that's listening."
( 17:13 ): Lauryn asks, "Looking back at the pandemic, if you could have prescribed something to everyone, would you have involved this?"
( 21:35 ): Michael asks, "And what is the difference between hypertonic and isotonic?"
( 24:42 ): Lauryn asks, "Can you really get granular with some benefits though?"
( 26:10 ): Lauryn asks, "When someone is sitting on their phone and staring at it first thing in the morning, what is that doing to us?"
( 30:40 ): Michael asks, "What do you drink?"
( 33:32 ): Lauryn asks, "How bad is Dasani?"
( 36:46 ): Lauryn asks, "With all your expertise, if you were to recommend to everyone something they could do every single day, I would love to know the specifics."
( 38:51 ): Michael asks, "How do you answer those critics"
( 41:41 ): Lauryn asks, "Why do you think that we're living in a society that when there are people that question, they get push back?"
( 43:31 ): Lauryn says, "Give a really micro example of what you're talking about."
( 48:01 ): Lauryn asks, "If you take a shot, should you take it on an empty stomach?"
( 48:24 ): Lauryn asks, "For my 2 year old—I want to make this fun and sassy for her, like I try to make her vitamins fun for her, how do I make this fun for her to do?"
( 52:55 ): Michael asks, "What's the best way to get this in people's hands?"
♡ | ♡ | ♡ | ♡ | ♡
FOR A CHANCE TO WIN TSC GOODIES
Comment your favorite part of the episode on my latest IG.
If you rate the podcast & send a screenshot of your review to asklaur[email protected] you'll get my 5 secret beauty tips!
Are you interested in receiving a quick email from me? Sign up for Tipsy Thursday to get my favorite tips, tricks and more straight to your inbox.
If you have a question for us or want to request a guest, comment on our Instagrams ( @theskinnyconfidential & @michaelbosstick )  or ask us in TSC Him & Her Podcast Facebook group. Thank you for your attention and support!
x
Lauryn & Michael
+  find more : Instagram | youtube | podcast
GET THE EDIT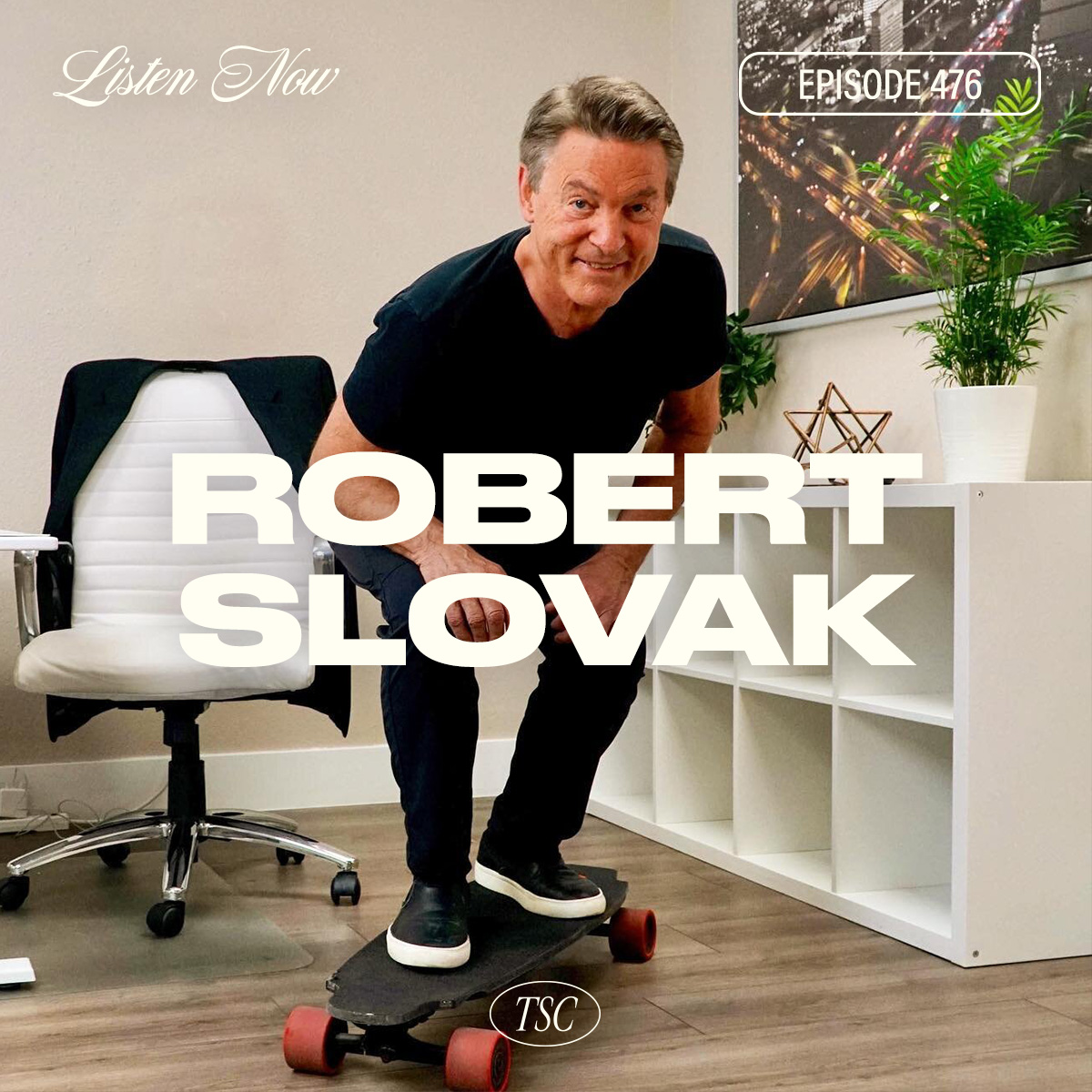 Robert Slovak