This week on THE SKINNY CONFIDENTIAL HIM & HER PODCAST…
( 0:55 ): Welcome back to TSC HIM & HER Show. #509: On today's episode we sit down with Rob Dyrdek. Robert Stanley Dyrdek is an American entrepreneur, actor, producer, reality TV personality, and former professional skateboarder. He is best known for his roles in the MTV reality and variety shows Rob & Big, Rob Dyrdek's Fantasy Factory, and Ridiculousness. He is also a phenomenal entrepreneur and investor in multiple brands and businesses. Today Rob joins the show to discuss how he built his dream life using the power of mindset, organization, & discipline. We also discuss how to stay in a healthy relationship and create abundance for not only yourself but for others in your life.
DISCUSSION QUESTIONS WITH
( 5:09 ): Michael says, "I wonder how you think about that journey now."
( 7:03 ): Lauryn asks, "How did you have the foresight, how did you have the smarts to do this?"
( 8:35 ): Michael asks, "Why didn't you like the way it was evolving?"
( 10:54 ): Michael asks, "When you're a young kid and you're skating, when is there that pop moment where you're like okay I have something here and I can build something off of it?"
( 12:04 ): Lauryn asks, "How have you managed to stay away from distractions?"
( 14:01 ): Lauryn says, "I'm sure you're surrounded by a lot of successful people. What is some of advice from those people that you've received that has been like so amazing for you?"
( 16:22 ): Michael asks, "As a young man, as you started to make money—real money—were there  any pitfalls that you were like looking back I could have avoided that or I wish I knew that sooner?"
( 18:05 ): Lauryn asks, "So how did you wake up though?"
( 23:57 ): Lauryn asks, "So you're saying you kind of put the same strategy behind your family that you put with your business. You sort of created of what you wanted. Can you talk about that?"
( 45:35 ): Lauryn asks, "Can you tell me exactly what you do for meditation and brain training?"
( 55-02 ): Lauryn asks, "Do you have creative time in your calendar?"
( 58:30 ): Michael asks, "If you could speak to your  younger self, what kind of mistakes would you caution against?" **
( 58:35 ): Michael asks, "In the same lane of questioning, when you look at the up and coming generations—and people following your footsteps, using media, creating stuff online, trying to build a business—what would you caution them against? Things to avoid or things to look out for?"
( 1:02:25 ): Lauryn says. "People text message you. This is a micro question, but I want to know how you deal with it."
( 1:04:45 ): Lauryn asks, "What are your habits?"
( 1:05:08 ): Lauryn asks, "What's your favorite brand?"
( 1:06:04 ): Lauryn asks, "What do you guys do for your date night?"
( 1:07:14 ): Lauryn asks, "What about the therapy? Is that effective?"
( 1:07:25 ): Lauryn says, "There's a lot of men that are unfaithful. There's a lot of men that are not good husbands. Why do you think that you went the other way?"
( 1:17:52 ): Michael asks, "Were you dating a lot?"
( 1:25:43 ): Lauryn asks, "How did you meet your wife on Twitter?"
( 1:35:16 ): Lauryn asks, "Where can everyone find you? Pimp yourself out."
♡ | ♡ | ♡ | ♡ | ♡
FOR A CHANCE TO WIN TSC GOODIES
Comment your favorite part of the episode on my latest IG.
If you rate the podcast & send a screenshot of your review to asklaur[email protected] you'll get my 5 secret beauty tips!
Are you interested in receiving a quick email from me? Sign up for Tipsy Thursday to get my favorite tips, tricks and more straight to your inbox.
If you have a question for us or want to request a guest, comment on our Instagrams ( @theskinnyconfidential & @michaelbosstick )  or ask us in TSC Him & Her Podcast Facebook group. Thank you for your attention and support!
x
Lauryn & Michael
+  find more : Instagram | youtube | podcast
GET THE EDIT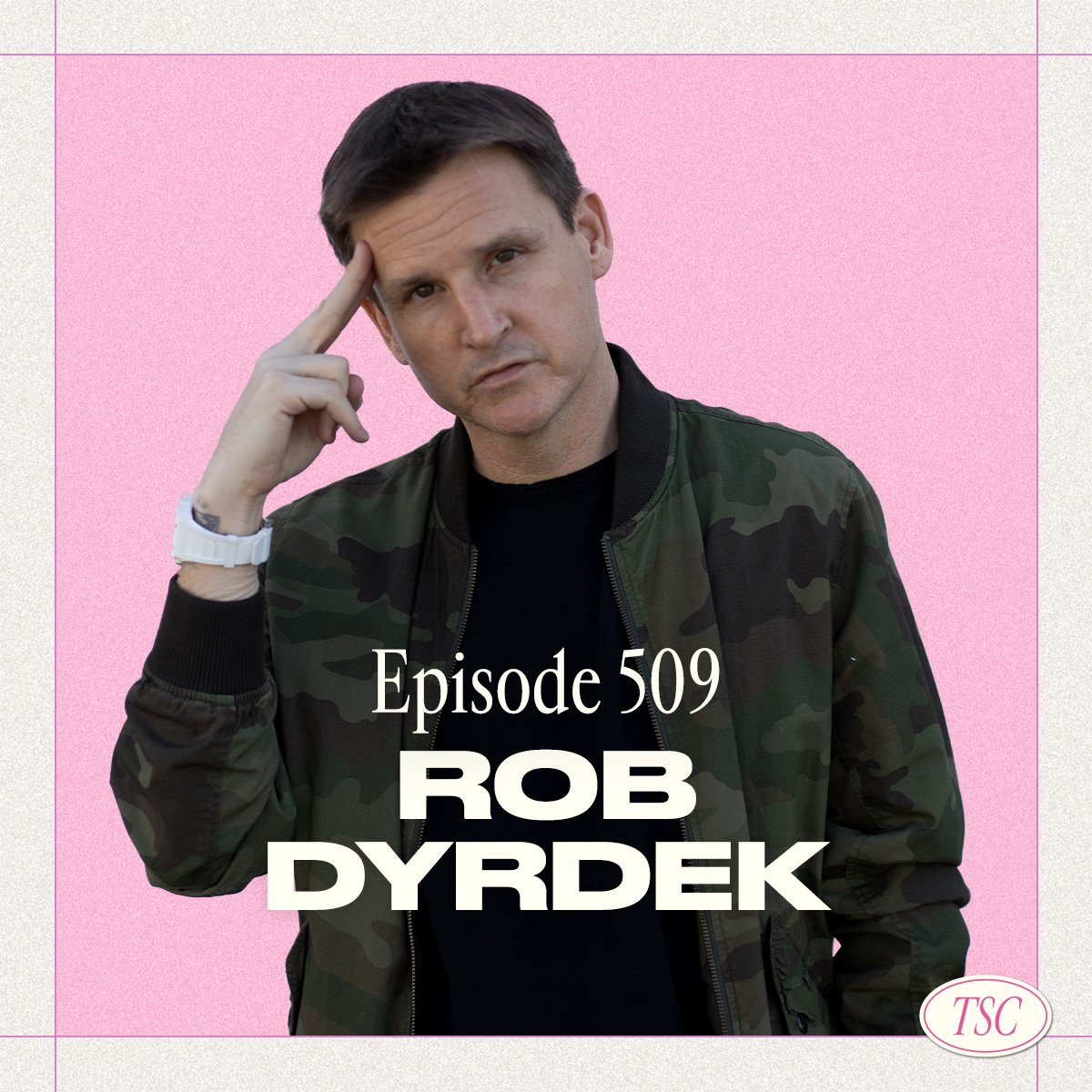 Rob Dyrdek