This week on THE SKINNY CONFIDENTIAL HIM & HER PODCAST…
( 0:55 ): Welcome back to TSC HIM & HER Show. #525: On today's episode we are joined by Nicole Wegman AKA The Ring Concierge. Nicole returns to the show for her second time to discuss how we can manifest and get what we really want out of life. We discuss what it takes to pursue a life on your own terms and demand the best. We also discuss what we can do to get the gifts we want this holiday season and how to nudge your friends, family, or partner in the right direction.
DISCUSSION QUESTIONS WITH
( 7:02 ): Lauryn asks, "If someone's listening, and they sort of want to be an entrepreneur-create their own life, are you journaling? Are you reading books?"
( 18:31 ): Lauryn says, "Tell the story."
( 20:24 ): Lauryn asks, "Is it similar to when one friend in the group has kids and everyone else has kids?"
( 26:07 ): Lauryn says, "You've created a very smart and powerful team around you. How has that propelled your business?"
( 29:51 ): Lauryn asks, "How do we get the gift that we want without being annoying?"
( 31:03 ): Michael asks, "Is there thought to not like killing the guys bank account?"
( 31:42 ): Lauryn asks, "What are some stalking stuffed gifts?"
( 42:35 ): Lauryn asks, "What are some quick pieces on your site that ship out quick?"
( 44:49 ): Lauryn asks, "Can we do a code for the audience or anyone listening?"
( 44:53 ): Lauryn asks, "Gun to your head you can only wear three pieces of jewelry the rest of your life what are they?"
♡ | ♡ | ♡ | ♡ | ♡
FOR A CHANCE TO WIN TSC GOODIES
Comment your favorite part of the episode on my latest IG.
If you rate the podcast & send a screenshot of your review to [email protected] you'll get my 5 secret beauty tips!
Are you interested in receiving a quick email from me? Sign up for Tipsy Thursday to get my favorite tips, tricks and more straight to your inbox.
If you have a question for us or want to request a guest, comment on our Instagrams ( @theskinnyconfidential & @michaelbosstick )  or ask us in TSC Him & Her Podcast Facebook group. Thank you for your attention and support!
x
Lauryn & Michael
+  find more : Instagram | youtube | podcast
GET THE EDIT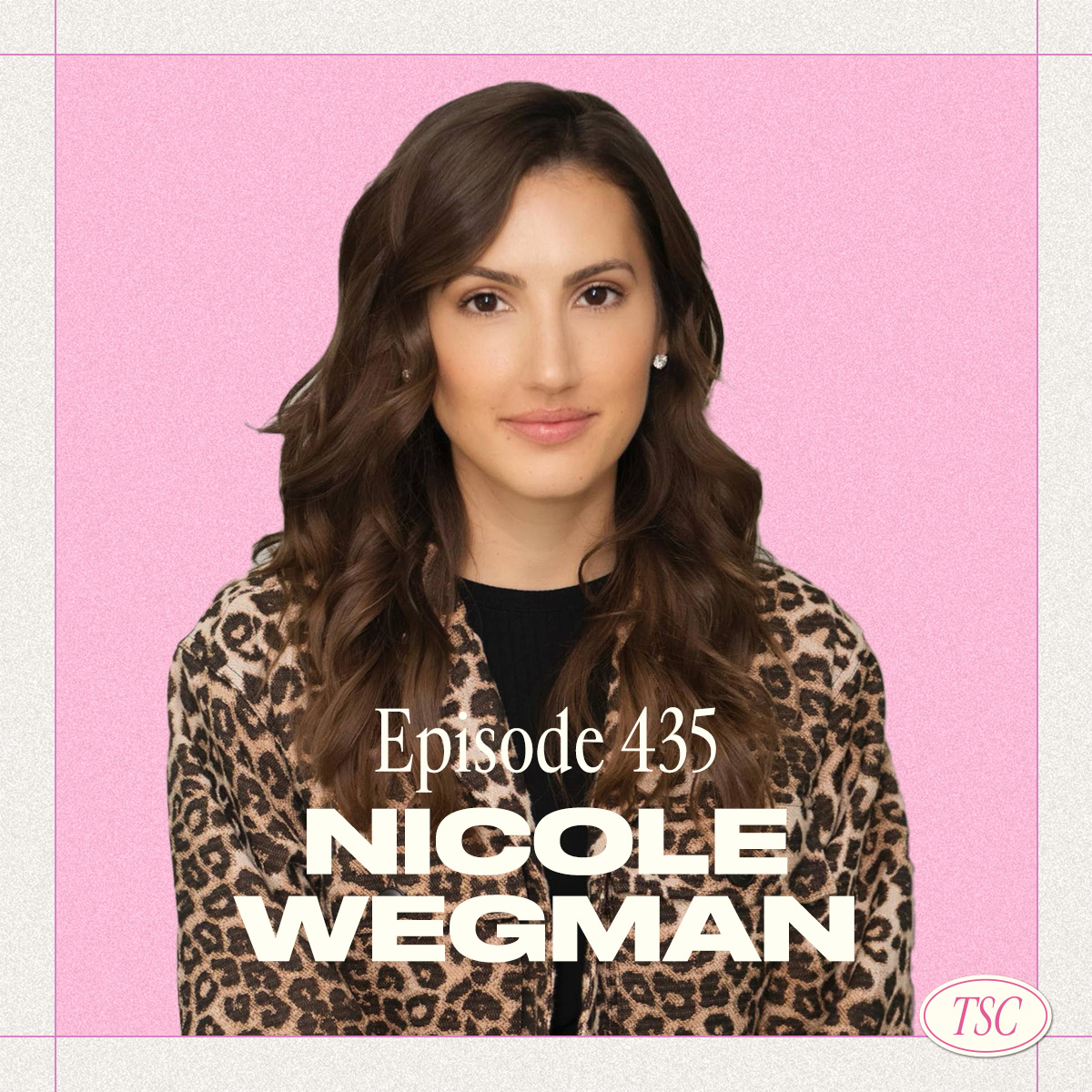 Nicole Wegman