This week on THE SKINNY CONFIDENTIAL HIM & HER PODCAST…
( 0:55 ): Welcome back to TSC HIM & HER Show. #338: On this episode we are joined by therapist, content creator, and author; Nedra Glover Tawwab. Nedra joins the show today to discuss how we can start setting boundaries in our lives to find peace. We discuss the difference between healthy boundaries and unhealthy boundaries and how we can communicate them to the people in our lives in an effective and respectful way. We discuss how setting boundaries is the ultimate unlock to find peace in our own lives and our relationships.
DISCUSSION QUESTIONS WITH
( 3:38 ): Michael asks, "Where do you start with boundaries when you talk to people?"
( 5:39 ): Lauryn asks, Lauryn asks, "And also, does it have to do with the fact that my husband's a man that he's better at setting boundaries?"
( 8:41 ): Lauryn asks, "How did you get so good and creating boundaries in your life and how did you get so good at being assertive?"
( 12:53 ): Lauryn asks, "What about someone who you're friends with that texts you on Monday and you take a few days to get back to them. Is there something that you can do to finesse that? Should you let them know when you become friends with them that you're not the best with text messages? Like how do you handle that?"
( 14:57 ): Lauryn asks, "When my husband wants to talk about work when we're in bed and it's 7 AM and he wakes me up asking me a question about work and I've told him six thousand times that I don't want to talk about work when I'm in the room, how do I create a boundary?"
( 20:02 ): Michael asks, "How do you get a situation where you can be assertive and give that kind of response while also being positive and not offending people?"
( 24:11 ): Michael asks, "When you work with people how do you coach them to get out of that headspace- like constantly being worried about offending or letting someone down?"
( 30:05 ): Michael asks, "When it gets to that level of intimacy, what do you tell people to avoid alienating their family and friends?"
( 49:50 ): Lauryn asks, "How did you write your book? And what I mean by that is did you write for an hour in the morning? Did you write for five hours in the afternoon?"
( 1:00:08 ): Michael asks, "How do you get past feeling guilty? You don't want to leave people behind, but at the same time like we said, we change."
♡ | ♡ | ♡ | ♡ | ♡
FOR A CHANCE TO WIN TSC GOODIES
Comment your favorite part of the episode on my latest IG.
If you rate the podcast & send a screenshot of your review to asklaur[email protected] you'll get my 5 secret beauty tips!
Are you interested in receiving a quick email from me? Sign up for Tipsy Thursday to get my favorite tips, tricks and more straight to your inbox.
If you have a question for us or want to request a guest, comment on our Instagrams ( @theskinnyconfidential & @michaelbosstick )  or ask us in TSC Him & Her Podcast Facebook group. Thank you for your attention and support!
x
Lauryn & Michael
+  find more : Instagram | youtube | podcast
GET THE EDIT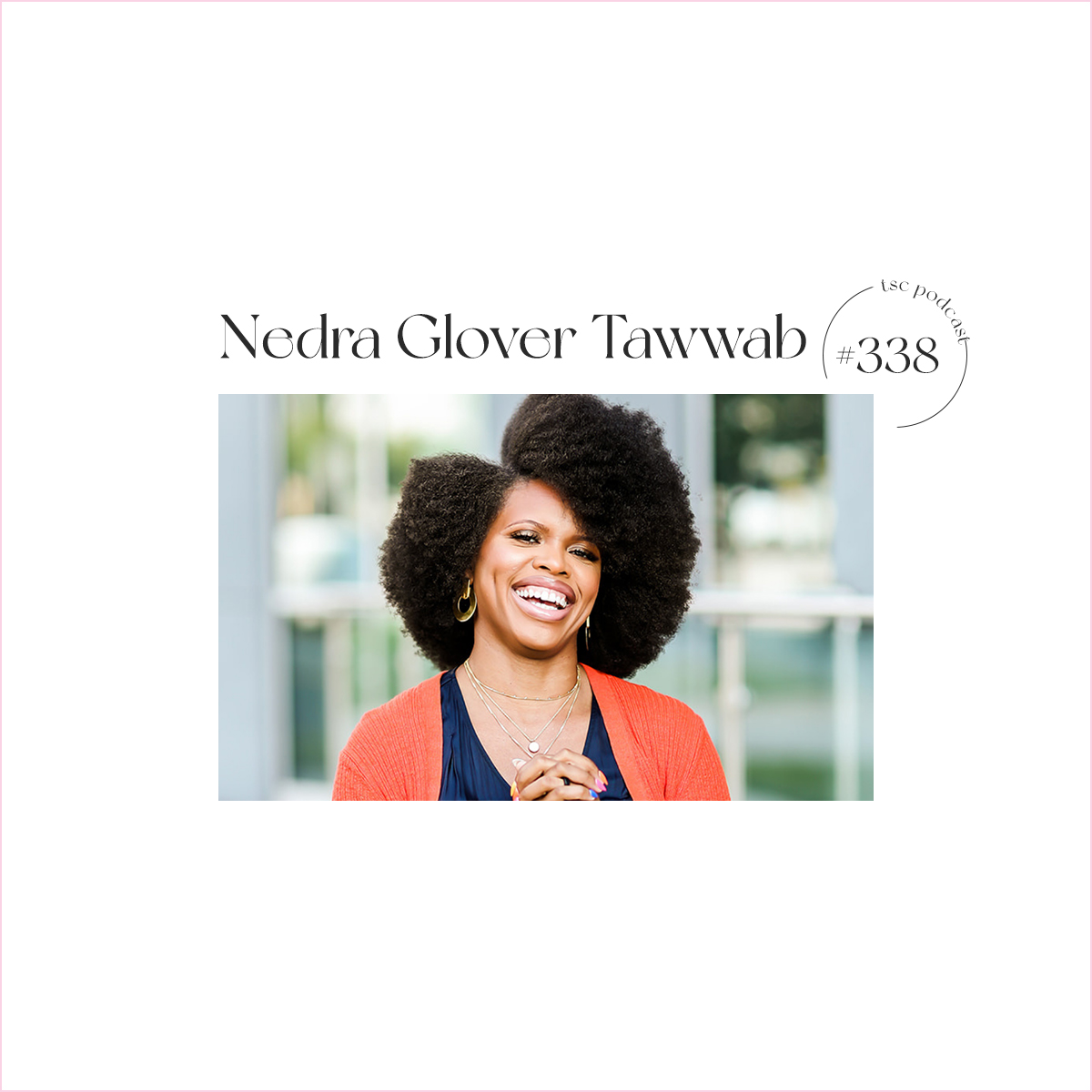 #338- Nedra Glover Tawwab