This week on THE SKINNY CONFIDENTIAL HIM & HER PODCAST…
( 0:55 ): Welcome back to TSC HIM & HER Show. #533: On today's episode we are joined by Mona Vand. Mona is a pharmacist who believes in the power of food and natural healing as a first choice, and medicine as the last resort. Mona returns to the show to discuss the power of disconnecting and taking time to reflect on what you really want out of life. We also discuss the power of meditation and how it can help you discover inner peace. We round out the show by discussing wellness tactics and dating.
DISCUSSION QUESTIONS WITH
( 5:44 ): Lauryn says, "The thing I really wanted to have you on here for, was that you decided to have a break from social media."
( 9:42 ): Lauryn asks, "What were the anxieties from not being on social media?"
( 10:56 ): Lauryn asks, "Do you feel like too maybe you had to step outside of it so you didn't burn out?"
( 22:46 ): Lauryn says, "I think that's probably something he likes about you though."
( 46:43 ): Lauryn asks, "When you're meditating in your meditation room, is Gary Vee like, 'Hey guys, it's Gary Vee'?"
( 48:57 ): Michael asks, "When you guys come out and announce that you're officially dating, and there's eight thousand people commenting their opinion, how do you handle that?"
( 53:28 ): Lauryn says, "i want to talk about you working from home after you had this transformation."
( 55:24 ): Michael asks, "Is that kind of what you saw? You were just doing things you thought were going to perform?"
( 1:102:17 ): Michael says, "You actually had the credential, and you wanted to remove it. What was the reasoning?"
( 1:07:50 ): Lauryn says, "I saw your tiktok where you opened up about Iran. Can you talk about that to everyone?"
( 1:12:35 ): Lauryn says, "I would love to know, the contrast of, and I know we kind of talked about this a little bit–what your morning routine is for my own selfish self–and what Gary's morning routine is."
( 1:17:43 ): Lauryn asks, "What are some other important morning routine things that you do?"
( 1:25:08 ): Lauryn says, "You forgot to tell us how you and Gary met."
( 1:27:03 ): Lauryn asks, "Where can everyone find you? Where can they follow you?"
♡ | ♡ | ♡ | ♡ | ♡
FOR A CHANCE TO WIN TSC GOODIES
Comment your favorite part of the episode on my latest IG.
If you rate the podcast & send a screenshot of your review to asklaur[email protected] you'll get my 5 secret beauty tips!
Are you interested in receiving a quick email from me? Sign up for Tipsy Thursday to get my favorite tips, tricks and more straight to your inbox.
If you have a question for us or want to request a guest, comment on our Instagrams ( @theskinnyconfidential & @michaelbosstick )  or ask us in TSC Him & Her Podcast Facebook group. Thank you for your attention and support!
x
Lauryn & Michael
+  find more : Instagram | youtube | podcast
GET THE EDIT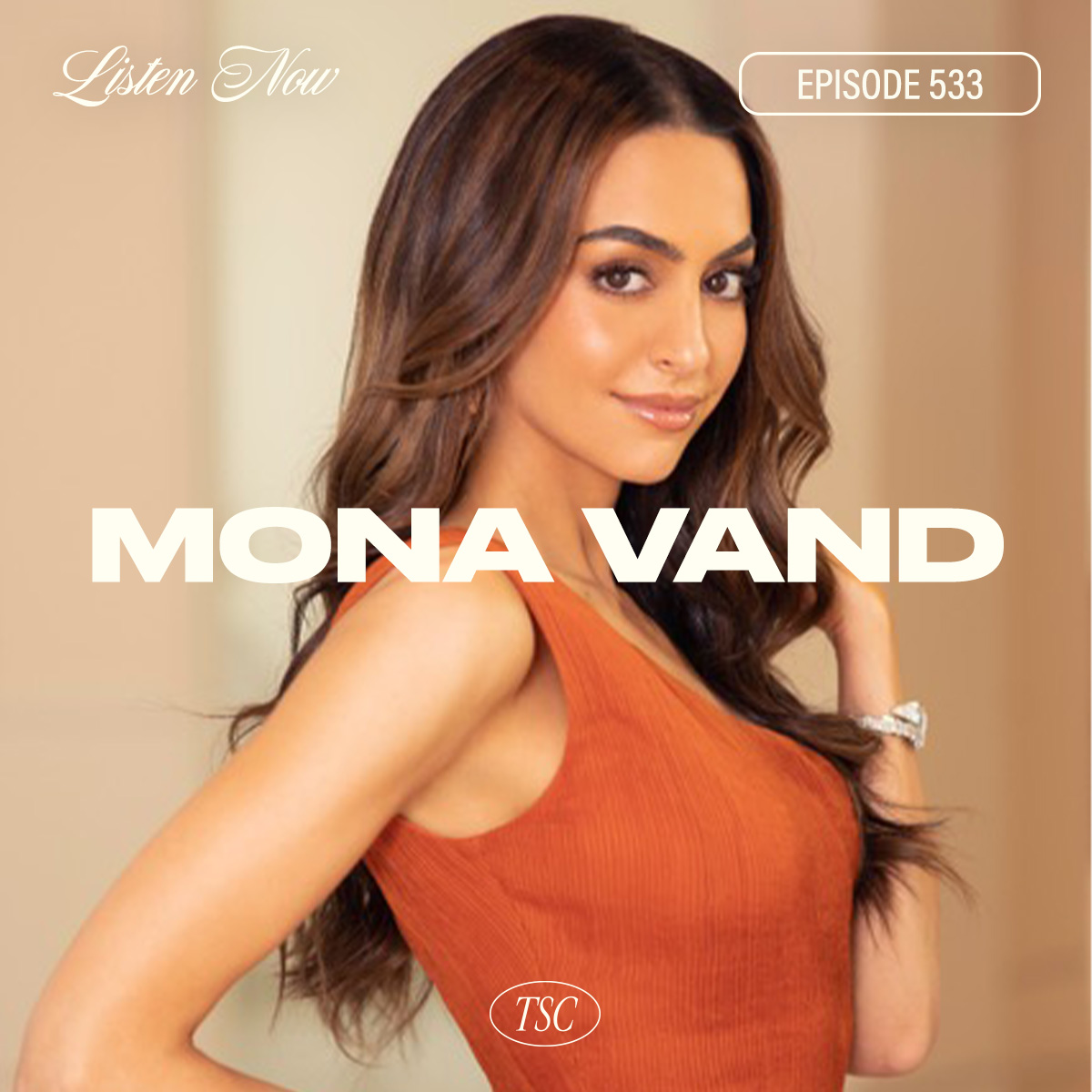 Mona Vand