This week on THE SKINNY CONFIDENTIAL HIM & HER PODCAST…
( 0:55 ): Welcome back to TSC HIM & HER Show. #577: Today we're welcoming Loren Gray to the show. Loren became the most followed person on musical.ly (now known as TikTok) at the age of 13 years old, and has amassed a following of over 55 million on Instagram and TikTok. Today we're sitting down with Loren to discuss all things internet stardom: how she handled sudden fame at a young age, the lessons she's learned about friendships & why she likes to keep her circle small and emphasize quality over quantity when it comes to her friendships. We also discuss growing up in the age of the internet and she shares details into how her parents supported her career & provided her with space to grow as a young creator, while still monitoring and protecting her as their child. We discuss everything from parenting in the age of the internet & how some parents in Hollywood will take advantage of their famous children, to how the industry sexualizes young female creators and what it's like to be taken advantage of by the entertainment industry. We lastly get into the positive side of social media and how she cultivated a supportive community of over 55 million, how she's taking charge of her singing career, and what's coming up for her in the future.
DISCUSSION QUESTIONS WITH
( 4:02 ): Lauryn asks, "When you go out and you walk down the street, and you go out to eat, do people just come up to you?"
( 6:16 ): Lauryn asks, "What is it like with all your friends that see the success you've had at such a young age?"
( 6:38 ): Michael asks, "And these are friends that you've had for a long time?"
( 10:15 ): Lauryn asks, "When did your parents know, like what age, did they have an epiphany when they knew you were doing something different than the other kids?"
( 12:08 ): Lauryn asks, "From what age?"
( 13:06 ): Lauryn asks, "What's the first video like that went crazy?"
( 14:14 ): Lauryn says, "I have a daughter. And when she gets on social media, what are things that I can do to protect her space, but also let her be creative?"
( 17:00 ): Lauryn asks, "How do you even handle that, so you just block them?"
( 17:18 ): Michael asks, "At what age?"
( 26:16 ): Michael asks, "What did they put you in there for?"
( 29:54 ): Michael asks, "Do you think it's her putting it out or do you think it's the producers?"
( 34:48 ): Michael asks, "If you could wave a magic wand and say hey I'm cleaning up the internet, I'm going to make this safe, what are people supposed to do?"
( 39:37 ): Michael asks, "What are the things you're loving right now? Like what are the things you're happy about with the successes you've had on these kind of platforms?"
( 41:33 ): Lauryn says, "It says here someone blackmailed you."
( 43:09 ): Lauryn asks, "Looking back, do you know who the person was?"
( 43:20 ): Lauryn asks, "Did the person who DM'd you actually follow through with any blackmailing?"
( 46:48 ): Lauryn says, "Tell us about that moment—where you sort of took control of your future."
( 47:13 ): Michael asks, "How soon after you start having success on line do managers start?"
( 1:04:46 ): Lauryn says, "Tell me what you did with the record label."
( 1:8:15 ): Lauryn asks, "What does someone do who doesn't know shit about TikTok?"
( 1:19:57 ): Lauryn asks, "Where can everyone follow you if they already don't?"
( 1:21:04 ): Lauryn asks, "Where can everyone listen to your music? Tell us all the things–how we can support what you're doing."
♡ | ♡ | ♡ | ♡ | ♡
FOR A CHANCE TO WIN TSC GOODIES
Comment your favorite part of the episode on my latest IG.
If you rate the podcast & send a screenshot of your review to asklaur[email protected] you'll get my 5 secret beauty tips!
Are you interested in receiving a quick email from me? Sign up for Tipsy Thursday to get my favorite tips, tricks and more straight to your inbox.
If you have a question for us or want to request a guest, comment on our Instagrams ( @theskinnyconfidential & @michaelbosstick )  or ask us in TSC Him & Her Podcast Facebook group. Thank you for your attention and support!
x
Lauryn & Michael
+  find more : Instagram | youtube | podcast
GET THE EDIT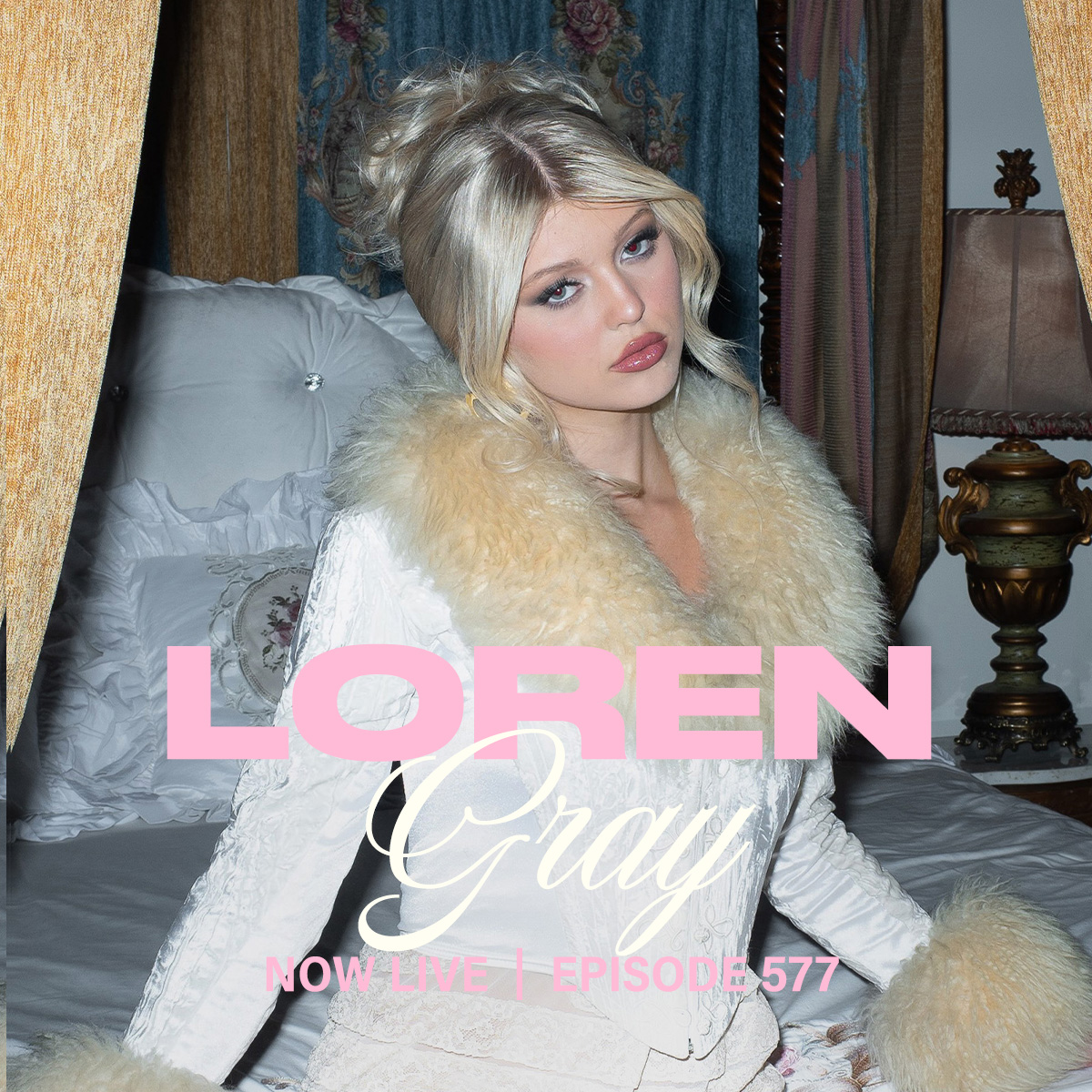 Loren Gray