This week on THE SKINNY CONFIDENTIAL HIM & HER PODCAST…
( 0:55 ): Welcome back to TSC HIM & HER Show. On today's episode we are joined by Lisa Odenweller. Lisa is a serial entreprenuer and the founder Kroma Wellness. Today Lisa joins the show to discuss how we can cleanse the right way, manage weight and live our best lives. We also discuss how superfoods can be used in our every day diet to enhance our performance and perserve our well being. This episode is jam packed with all things heal and wellness.
DISCUSSION QUESTIONS WITH
( 4:05 ): Lauryn asks, "What is in this cookie butter?"
( 4:18 ): Lauryn asks, "How did you even get into wellness?"
( 9:58 ): Lauryn asks, "Like what? Give us examples."
( 12:31 ): Lauryn asks, "How do you mean her brain was completely fine?"
( 17:28 ): Michael asks, "Was the idea behind the cleanse to clean out the system and get healthy or was it a weight lot cleanse?"
( 19:50 ): Lauryn says, "Wait, you're going through a divorce as you're going through all of this. That must have been really hard with 3 children."
( 21:23 ): Lauryn asks, "Now, was delmar kids a little off store?"
( 23:44 ): Lauryn asks, "When it takes off like this, is your ex husband supporting this?"
( 25:30 ): Lauryn asks, "You're working with partners at this point?"
( 31:30 ): Lauryn asks, "If you're looking back at yourself would you tell yourself not to put a seat on the board?"
( 32:38 ): Lauryn says, "Tell me what happened and tell me when you started to notice something was going astray."
( 35:35 ): Lauryn asks, "Did you leave beaming knowing you would create something else?"
( 36:22 ): Lauryn says, "Talk about Hoffman."
( 38:59 ): Michael asks, "You have no phone or technology right?"
( 42:20 ): Lauryn asks, "Do you decide that you want strategic investors this time?"
( 48:35 ): Michael asks, "What was the reason for the no's?"
( 50:15 ): Lauryn asks , "Wait why would he play you I don't get the point of that?"
( 1:01:57 ): Lauryn says, "So you get Gwyneth Paltrow. Is she like involved in product tasting? Is she involved in the process?"
( 1:01:40 ): Lauryn asks, "And how have you seen it take off since you got that email?"
( 1:06:13 ): Lauryn asks, "How do you source all of these incredible ingredients?"
( 1:07:35 ): Lauryn asks, "Who should do this cleanse?"
( 1:10:31 ): Michael says, "We have to go on a flight tomorrow. What would you bring here?"
♡ | ♡ | ♡ | ♡ | ♡
FOR A CHANCE TO WIN TSC GOODIES
Comment your favorite part of the episode on my latest IG.
If you rate the podcast & send a screenshot of your review to [email protected] you'll get my 5 secret beauty tips!
Are you interested in receiving a quick email from me? Sign up for Tipsy Thursday to get my favorite tips, tricks and more straight to your inbox.
If you have a question for us or want to request a guest, comment on our Instagrams ( @theskinnyconfidential & @michaelbosstick )  or ask us in TSC Him & Her Podcast Facebook group. Thank you for your attention and support!
x
Lauryn & Michael
+  find more : Instagram | youtube | podcast
GET THE EDIT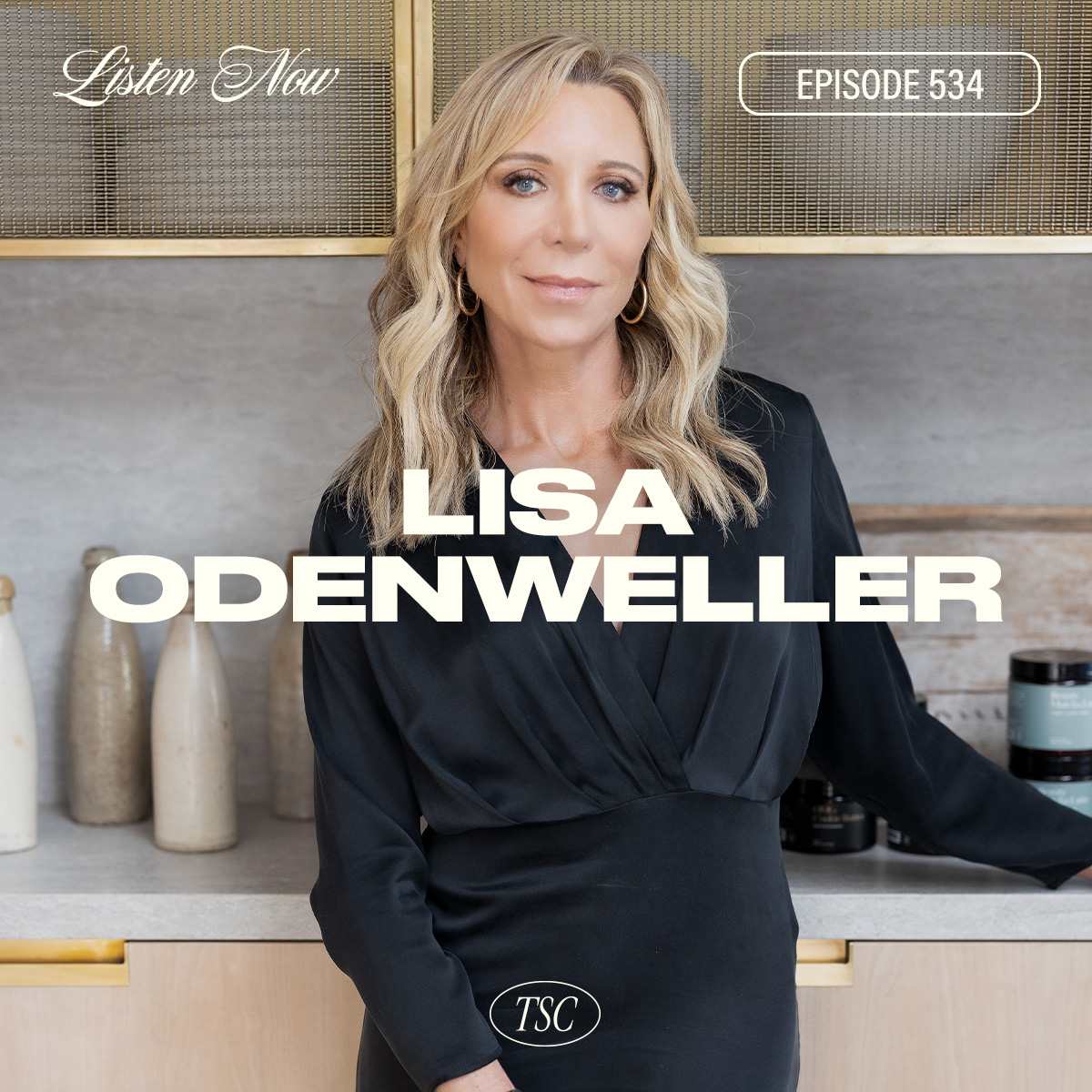 Lisa Odenweller