This week on THE SKINNY CONFIDENTIAL HIM & HER PODCAST…
( 0:55 ): Welcome back to TSC HIM & HER Show. #585: On today's episode Lauryn is solo with our executive assistant Katie Hobson to discuss how she is able to be productive. She discusses tools and tactics she utilizes to make sure that she can be productive throughout her day. She also discusses how listeners can set their days up to have the most impact by implementing productivity habits that will change their lives.
DISCUSSION QUESTIONS WITH
( 2:25 ): Katie asks, "How do you set your week up?"
( 14:36 ): Katie asks, "What is habit stacking? How do you use it?"
( 31:31 ): Katie asks, "What are your habits with your family?"
( 35:38 ): Katie asks, "Your fitness habits?"
( 45:06 ): Katie asks, "What are your best self-care habits?"
♡ | ♡ | ♡ | ♡ | ♡
FOR A CHANCE TO WIN TSC GOODIES
Comment your favorite part of the episode on my latest IG.
If you rate the podcast & send a screenshot of your review to asklaur[email protected] you'll get my 5 secret beauty tips!
Are you interested in receiving a quick email from me? Sign up for Tipsy Thursday to get my favorite tips, tricks and more straight to your inbox.
If you have a question for us or want to request a guest, comment on our Instagrams ( @theskinnyconfidential & @michaelbosstick )  or ask us in TSC Him & Her Podcast Facebook group. Thank you for your attention and support!
x
Lauryn & Michael
+  find more : Instagram | youtube | podcast
GET THE EDIT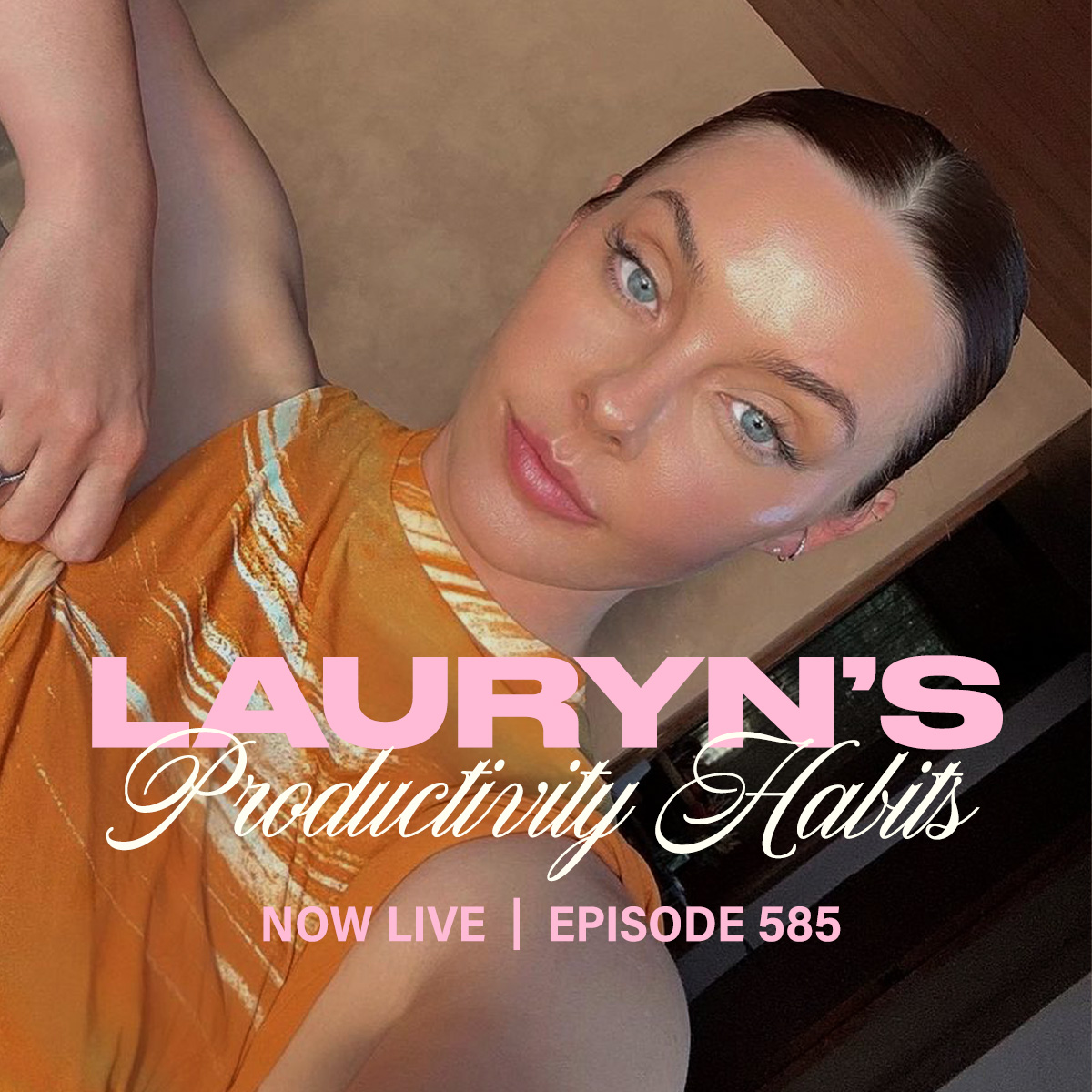 Lauryn Solo