This week on THE SKINNY CONFIDENTIAL HIM & HER PODCAST…
( 0:55 ): Welcome back to TSC HIM & HER Show. #579: Today we're sitting down with Kira Jackson to talk about all things angel investing & how to build a brand that lasts. Kira is both an angel investor in and strategic advisor to emerging and growth-stage brands, and is an expert in all things brand strategy. Today Kira joins us to discuss her unique perspective of being a female powerhouse in the male dominated investing space. She gets into the importance of being observant and constantly having a learning mindset & gives tips on how to grow and scale a business for longevity. She also gives advice to the new investors & discusses the different types of investing, how to get started, and how to decide what companies you want to invest in.
DISCUSSION QUESTIONS WITH
( 4:34 ): Lauryn says, "I want to get context of how you grew up and if finance was a big thing in your household."
( 5:41 ): Lauryn says, "Tell us about your time at Covet."
( 10:20 ): Lauryn asks, "So what do you do now in layman's terms to the audience, because I need it in layman's terms?"
( 11:33 ): Lauryn asks, "What kind of pushback do you get as a woman?"
( 12:26 ): Lauryn says, "Tell us a little tale of when you've walked in and surprised everyone."
( 15:17 ): Michael asks, "When do you feel it's appropriate for people that are thinking about starting their own business to seek capital?"
( 18:52 ): Lauryn asks, "Where would you put most of the money if you're starting out with a little bit of money?"
( 20:11 ): Michael asks, "What mistakes do you see founders or young companies making when they try to get their idea across to a fund?"
( 20:58 ): Lauryn says, "Explain what you mean by warm intro."
( 21:39 ): Michael says, "Maybe explain the stages."
( 22:21 ): Michael says, "Explain why you can't, because I know why you can't, but I want to get super granular here."
( 23:52 ): Lauryn asks, "And a lot of your LPs are like football players, celebrities, sports players, influencers, etc.?"
( 35:04 ): Michael says, "Say someone's at that stage, and they've never raised capital before., and they're like 'I need to now do the research to figure out who to talk to," are there some resources or places that you would direct them?"
( 40:19 ): Lauryn says, "I also think that if you are going to have your friends and family invest , it's important to like, set the table. And maybe you could talk more about."
( 43:31 ): Michael asks, "How can founders know that their mission is aligned with the VC's mission?"
( 46:01 ): Lauryn says, "You talked about on TikTok influencers who are investing, and you talked about how you think that's the next wave of another sort of facet of influencers. Can you speak a little bit on that?"
( 1:00:41 ): Lauryn asks, "Because of the world that you're in, have you become extremely savvy with your own finances at home?"
( 1:01:16 ): Lauryn asks, "Can you talk about anyone you've invested in that you love personally?"
( 1:02:16 ): Michael asks, "if you're sitting there, and you're that person, and you're like, 'I'm interested in this world, and I want to get involved, and I want to you know put my capital or someone else's capital,' where would you advise them to start to start getting into this space?"
( 1:03:52 ): Michael asks, "And so they want to go work with a fund like yours. Where would you start?"
( 1:08:50 ): Lauryn asks, "I got to talk about how you structure your day."
( 1:11:44 ): Lauryn says, "Tell me about the TikTok you did on your lips."
( 1:13:34 ): Lauryn asks, "Can you shoutout the girl?"
( 1:14:01 ): Lauryn says, "I have to know before you go some beauty and wellness things that you do."
( 1:15:06 ): Lauryn asks, "What are some skincare favorites?"
( 1:19:01 ): Lauryn asks, "Where can everyone find you, DM you, everything?"
♡ | ♡ | ♡ | ♡ | ♡
FOR A CHANCE TO WIN TSC GOODIES
Comment your favorite part of the episode on my latest IG.
If you rate the podcast & send a screenshot of your review to asklaur[email protected] you'll get my 5 secret beauty tips!
Are you interested in receiving a quick email from me? Sign up for Tipsy Thursday to get my favorite tips, tricks and more straight to your inbox.
If you have a question for us or want to request a guest, comment on our Instagrams ( @theskinnyconfidential & @michaelbosstick )  or ask us in TSC Him & Her Podcast Facebook group. Thank you for your attention and support!
x
Lauryn & Michael
+  find more : Instagram | youtube | podcast
GET THE EDIT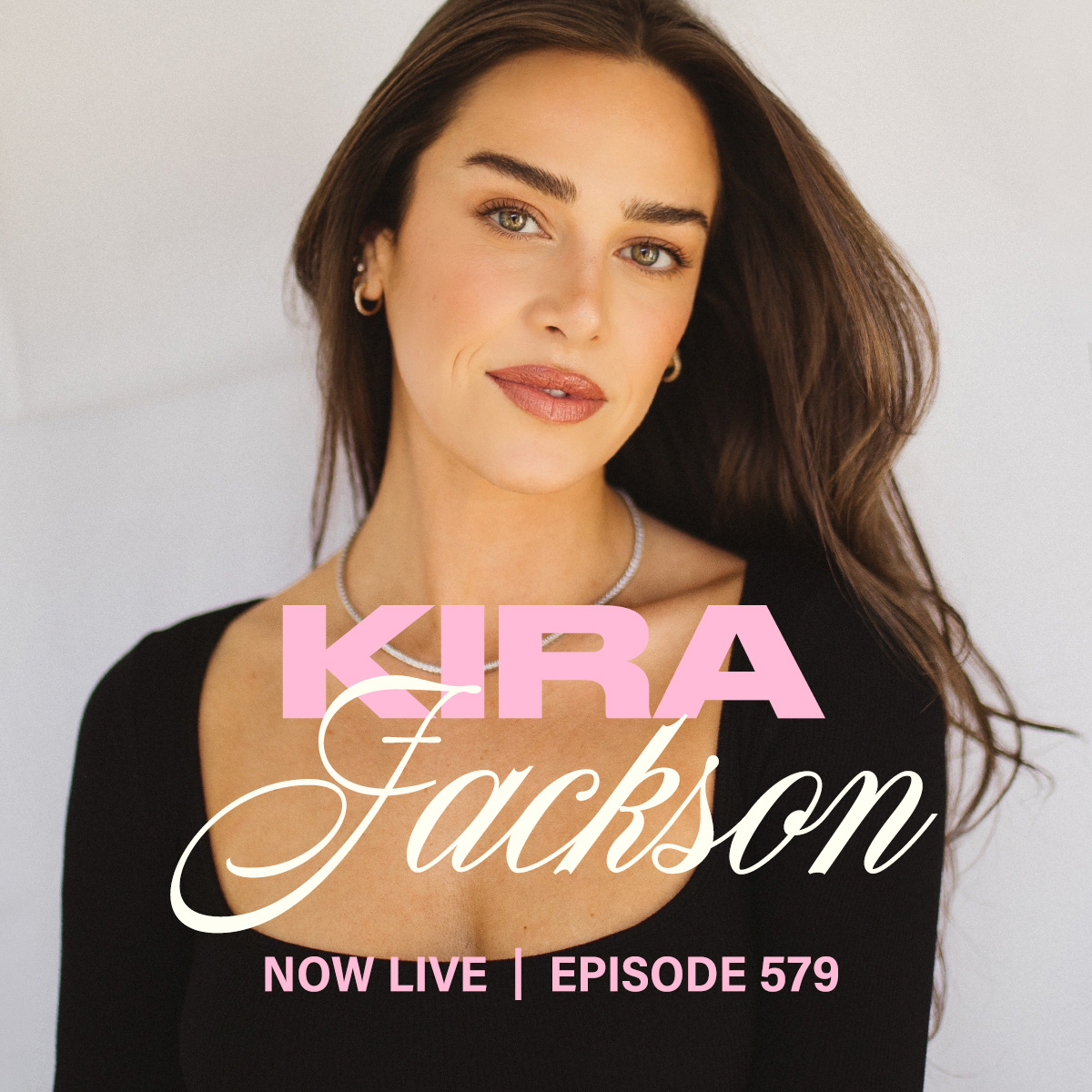 Kira Jackson