This week on THE SKINNY CONFIDENTIAL HIM & HER PODCAST…
( 0:55 ): Welcome back to TSC HIM & HER Show. #522: On today's episode we are joined by Julia Haart. Julia is an American fashion designer, entrepreneur, and author. She was the former chief executive officer of Elite Model Management. She is also the star of Netflix's My Unorthodox Life. Julia has been an outspoken advocate for women's rights and has also shared her experience with Orthodox Judaism. Today Julia joins the show to discuss her unorthodox life, her recent divorce, her life experience with "ultra-Orthodox Judaism, female empowerment, and what viewers can expect on her second season of her Netflix series.
DISCUSSION QUESTIONS WITH
( 8:03 ): Lauryn says, "I kind of want you to start at the beginning. Eight kids?"
( 10:24 ): Lauryn asks, "What were these camps like?"
( 13:33 ): Lauryn asks, "At what point does religion start to be a huge theme?"
( 17:08 ): Lauryn asks, "And you don't talk to her now but did you ever ask when you were little?"
( 39:44 ): Lauryn says, "You also have to tell us specific details. Like how couldn't show certain things—skirt lengths—all that."
( 43:51 ): Michael asks, "What is the history of this particular sect?"
( 54:37 ): Michael says, "But this second season is completely kind of different look, different life."
( 1:01:45 ): Lauryn says, "Tell us where to find you and find the show."
♡ | ♡ | ♡ | ♡ | ♡
FOR A CHANCE TO WIN TSC GOODIES
Comment your favorite part of the episode on my latest IG.
If you rate the podcast & send a screenshot of your review to [email protected] you'll get my 5 secret beauty tips!
Are you interested in receiving a quick email from me? Sign up for Tipsy Thursday to get my favorite tips, tricks and more straight to your inbox.
If you have a question for us or want to request a guest, comment on our Instagrams ( @theskinnyconfidential & @michaelbosstick )  or ask us in TSC Him & Her Podcast Facebook group. Thank you for your attention and support!
x
Lauryn & Michael
+  find more : Instagram | youtube | podcast
GET THE EDIT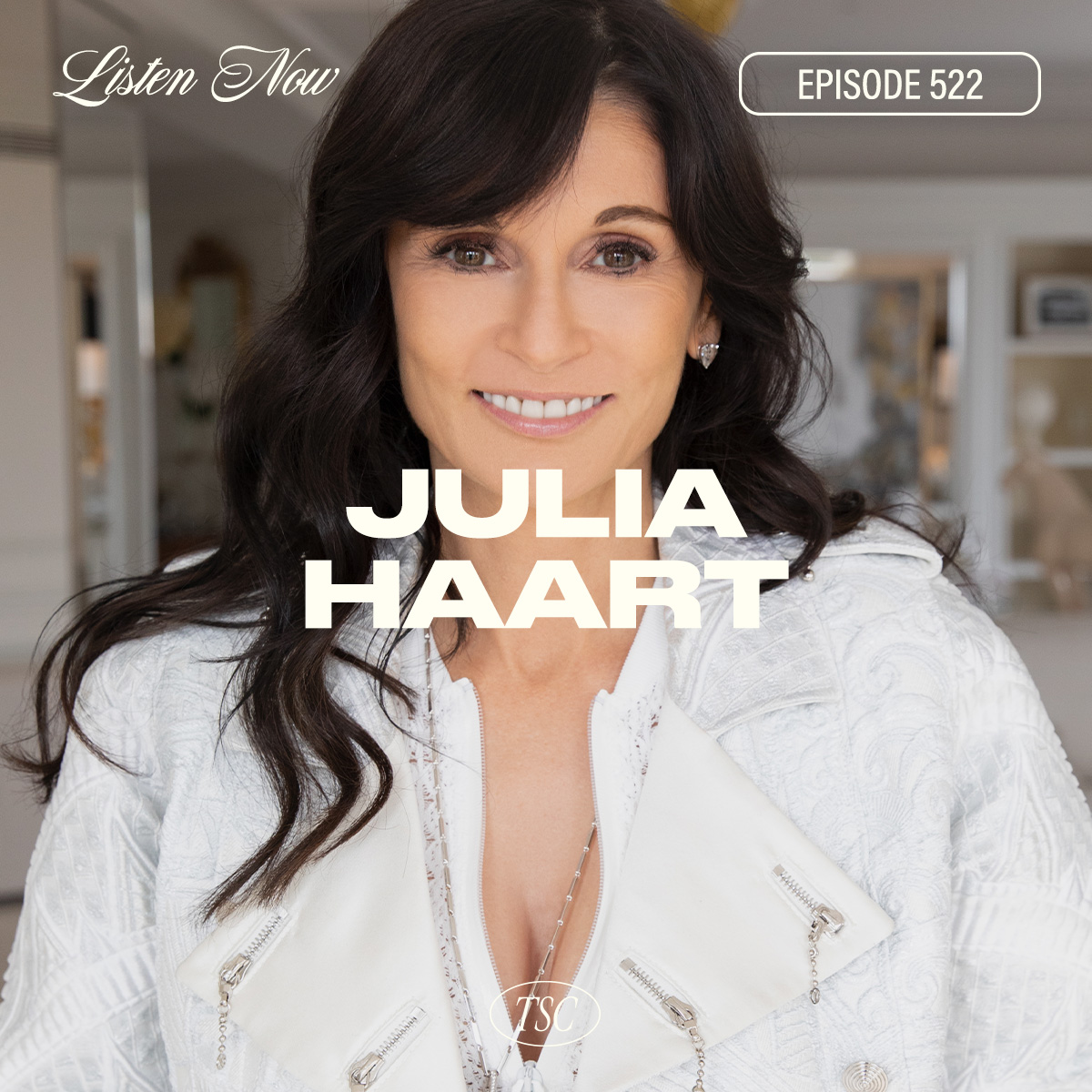 Julia Haart