This week on THE SKINNY CONFIDENTIAL HIM & HER PODCAST…
( 0:55 ): Welcome back to TSC HIM & HER Show. #536: On today's episode we are joined by Jordan & Nico Becerra. Many listeners may recognize Jordan (formerly Jordan Bosstick) as Michael's sister and a true TSC Him & Her OG! Jordan is an entrepreneur and founder of Influencer SEO & Nico Becerra is an entrepreneuer and lawyer specializing in business law and development. The married couple join the show today to help Lauryn and Michael answer listener questions and provide advice for a better life.
DISCUSSION QUESTIONS WITH
( 5:37 ): Lauryn says,  "You guys should give context for those that are listening who don't know who you are."
( 9:15 ): Lauryn says "First question is: 'I hate my job. But I need money. How do I get out of this?"
( 16:55 ): Lauryn says, "Next question says: newly married. Eight years together. I'm 27 and I feel like there's no zest in life. It's monotonous day to day. Things are boring."
( 28:32 ): Lauryn says. "Next question is—this is a great question for you two and Michael and I—tips on making it work in a relationship when you're working with your partner in business."
( 42:32 ): Lauryn says, "Next question: 'Ideas for a 15 min morning routine?'"
( 56:32 ): Lauryn says, "This is a great one: how to not feel guilty about not following parents advice about university instead of working."
( 1:10:47 ): Lauryn asks, "'Caught my husband texting another woman two years ago still can't get over it?'"
♡ | ♡ | ♡ | ♡ | ♡
FOR A CHANCE TO WIN TSC GOODIES
Comment your favorite part of the episode on my latest IG.
If you rate the podcast & send a screenshot of your review to [email protected] you'll get my 5 secret beauty tips!
Are you interested in receiving a quick email from me? Sign up for Tipsy Thursday to get my favorite tips, tricks and more straight to your inbox.
If you have a question for us or want to request a guest, comment on our Instagrams ( @theskinnyconfidential & @michaelbosstick )  or ask us in TSC Him & Her Podcast Facebook group. Thank you for your attention and support!
x
Lauryn & Michael
+  find more : Instagram | youtube | podcast
GET THE EDIT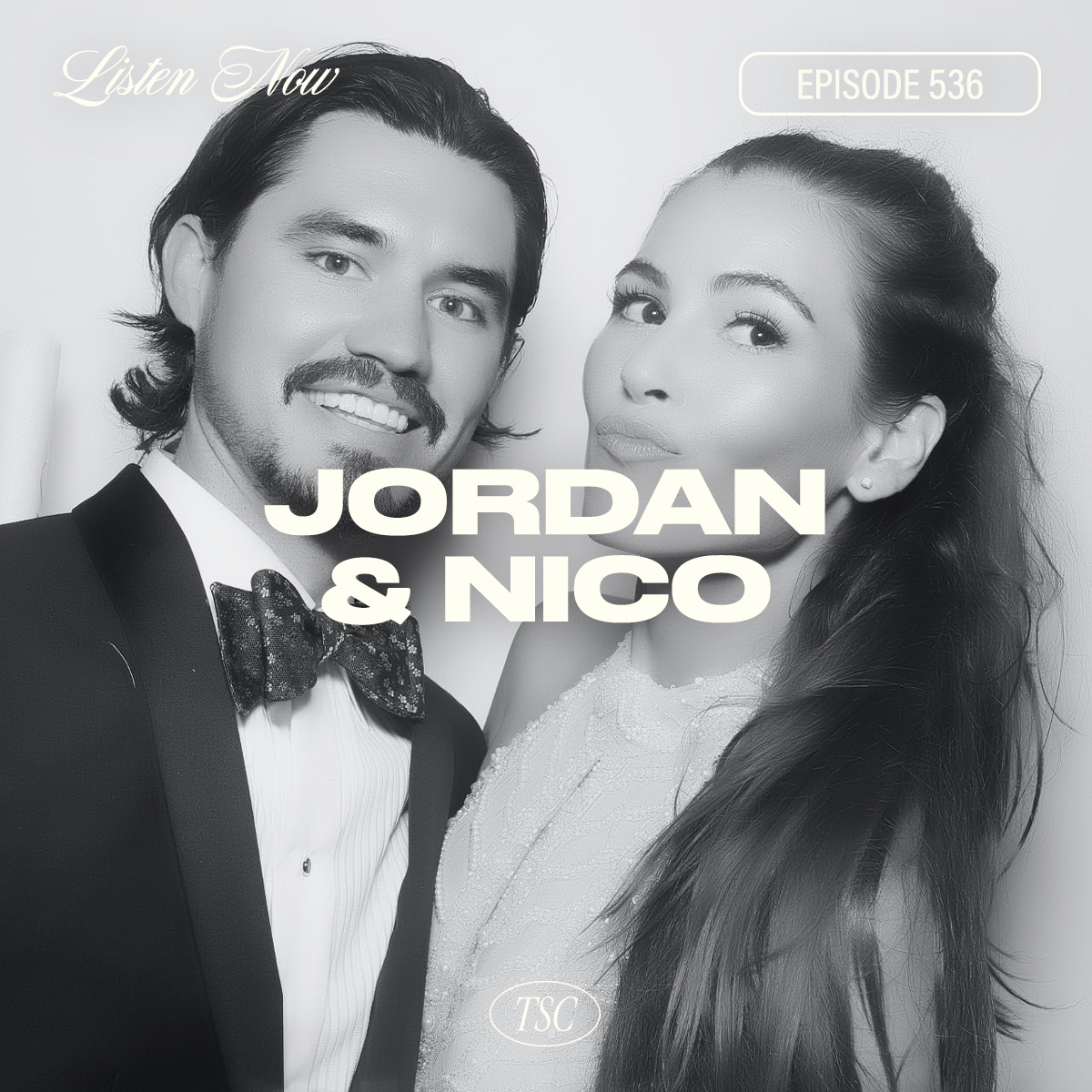 Jordan & Nico