This week on THE SKINNY CONFIDENTIAL HIM & HER PODCAST…
( 0:55 ): Welcome back to TSC HIM & HER Show. #595: Today we're sitting down with Jordan Harper, Board Certified Nurse Practitioner, Certified Aesthetic Nurse Specialist, and the founder and CEO of Barefaced. Barefaced is a medical grade skincare line that she started after treating 1000's of patients and seeing firsthand their confusion and frustration when selecting skincare products. This company is paving a new way in the skincare industry by simplifying skincare. Their goal is long term skin health, which is why their products are formulated to be the foundation of your everyday skincare routine. Today Jordan joins us to discuss all things skincare, motherhood, entrepreneurship and more. She gets into her mission behind Barefaced & what qualities make an amazing injector & business owner. She also discusses all things skin and gives tips on how to have the best skin of your life, what ingredients you should be using and how to do your research when it comes to skincare
DISCUSSION QUESTIONS WITH
( 3:52 ): Lauryn says, "Talk to us about before you started the business, when you met Helen and Naomi, and you guys became friends."
( 5:11 ): Lauryn asks, "So you knew you wanted to get out of it?"
( 9:43 ): Michael asks, "Where do you think that comes from?"
( 10:53 ): Lauryn asks, "So at what point do you decide to leave the ICU?"
( 12:38 ): Lauryn asks, "So how do you become an injector?"
( 16:38 ): Lauryn asks, "So you took out the five credit cards—this is to pay for school?
( 18:30 ): Lauryn asks, "So at what point do you meet Helen and Naomi?"
( 34:21 ): Lauryn asks, "From what's sitting on the table, what were the products that they were upset about?"
( 35:06 ): Lauryn asks, "Why do you think they sort of went viral?"
( 37:43 ): Lauryn asks, "What do you think people are missing from their skincare routine that you think is a real secret?"
( 40:50 ): Lauryn asks, "If someone's listening and they want to launch a business, do you have any tips for navigating self-doubt?"
( 42:41 ): Lauryn says, "I am dying to know how you manage running a business, doing all these things, you're out in LA right now with four children."
( 47:28 ): Lauryn says, "Talk us through a typical day."
( 48:30 ): Lauryn asks, "What time are you up?"
( 52:15 ): Lauryn asks, "What are some wellness-y things that you do?"
( 53:35 ): Lauryn says, "Your company is absolutely booming right now. What is the one thing that you would recommend to our audience and I'll tell you what I think my one thing would be."
♡ | ♡ | ♡ | ♡ | ♡
FOR A CHANCE TO WIN TSC GOODIES
Comment your favorite part of the episode on my latest IG.
If you rate the podcast & send a screenshot of your review to asklaur[email protected] you'll get my 5 secret beauty tips!
Are you interested in receiving a quick email from me? Sign up for Tipsy Thursday to get my favorite tips, tricks and more straight to your inbox.
If you have a question for us or want to request a guest, comment on our Instagrams ( @theskinnyconfidential & @michaelbosstick )  or ask us in TSC Him & Her Podcast Facebook group. Thank you for your attention and support!
x
Lauryn & Michael
+  find more : Instagram | youtube | podcast
GET THE EDIT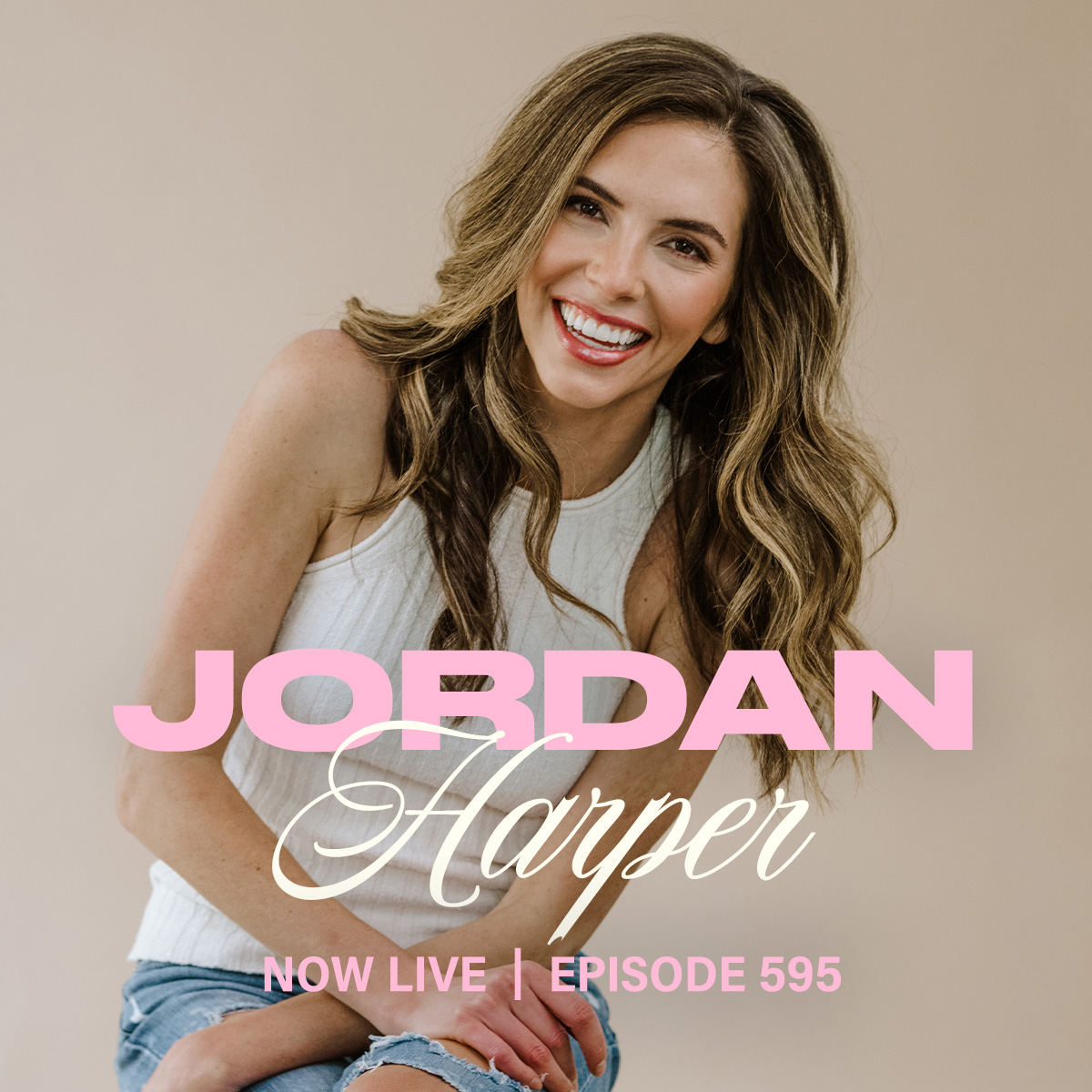 Jordan Harper