This week on THE SKINNY CONFIDENTIAL HIM & HER PODCAST…
( 0:55 ): Welcome back to TSC HIM & HER Show. #523: On today's episode we are joined by the duo behind the wildly popular podcast; Girls Gotta Eat. Girls Gotta Eat is hosted by Ashely Hesseltine and Rayna Greenberg. This episode covers a wide range of topics including sex, relationship advice, dating advice, dating apps, life advice, and more.uo also discuss how the right mindset plays a big part in staying productive and how to protect the well being of your mind.
DISCUSSION QUESTIONS WITH
( 6:32 ): Lauryn asks, "Why do you think people are so careful about sharing their sex life?"
( 12:51 ): Lauryn asks, "You're angry, obviously, about how he cheated multiple times and ended up having a baby with someone else?"
( 16:20 ): Lauryn asks, "Girls gotta eat: why is it called that?"
( 17:44 ): Lauryn asks, "What's happening in New York?"
( 43:31 ): Lauryn says, "I feel like there's a way—maybe you guys can write a book on this—to write every scenario out and write what to do in the scenario."
( 51:34 ): Lauryn asks, "What's the key to butt sex?
( 55:51 ): Lauryn says, "I want to talk about erotica audio."
♡ | ♡ | ♡ | ♡ | ♡
FOR A CHANCE TO WIN TSC GOODIES
Comment your favorite part of the episode on my latest IG.
If you rate the podcast & send a screenshot of your review to [email protected] you'll get my 5 secret beauty tips!
Are you interested in receiving a quick email from me? Sign up for Tipsy Thursday to get my favorite tips, tricks and more straight to your inbox.
If you have a question for us or want to request a guest, comment on our Instagrams ( @theskinnyconfidential & @michaelbosstick )  or ask us in TSC Him & Her Podcast Facebook group. Thank you for your attention and support!
x
Lauryn & Michael
+  find more : Instagram | youtube | podcast
GET THE EDIT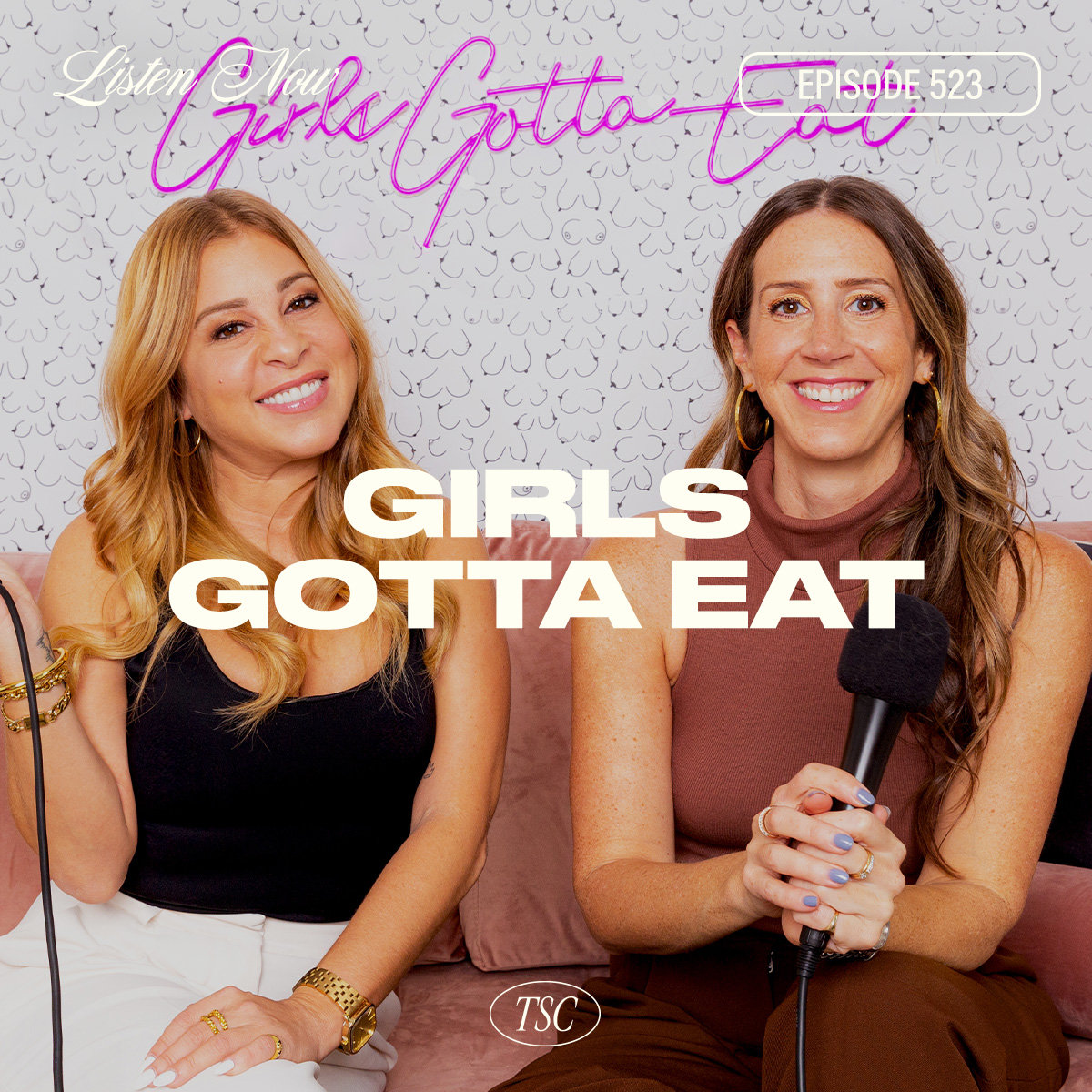 Girls Gotta Eat