This week on THE SKINNY CONFIDENTIAL HIM & HER PODCAST…
( 0:55 ): Welcome back to TSC HIM & HER Show. #591: Today we're sitting down with husband & wife, Jason and Colleen Wachob. They are the co-founders and co-CEOs of mindbodygreen, one of the leading brands dedicated to wellness, and more recently, they co-authored a book The Joy of Well-Being: A Practical Guide to a Happy, Healthy, and Long Life that has all the tips & tricks on leading a more health-conscious life. We cover a lot in the episode— the benefits of day drinking, the dangers of loneliness, the importance of breath, why you should be critical of the info you're taking in, how much protein you actually need and why you should lift weights, birth control, IVF and male infertility issues, and the secret to a long and happy life. Please welcome Colleen and Jason to the show.
DISCUSSION QUESTIONS WITH
( 2:19 ): Lauryn asks, "Why should we be drinking margaritas in the middle of the day as opposed to might?"
( 4:09 ): Lauryn says., "You talked to us about how you do have a TV in your room. Talk to us about that."
( 8:18 ): Lauryn asks, "Do you think the reason we're seeing such a surge in loneliness is because of social media?"
( 16:07 ): Lauryn asks, "So what's the solution?"
( 17:50 ): Lauryn asks, "Out of all the people that have come on your platform, that you've interviewed, what are some really great wellness that people can implement into their self-care?"
( 22:47 ): Michael asks, "Of all the things you guys have seen running Mindbodygreen for the last 14 years, what are things that have maybe stuck?"
( 30:46 ): Lauryn says, "You guys talked or mentioned avoiding doctors turned celebrities. Can you elaborate on this?"
( 33:05 ): Lauryn says, "Diet, exercise, routines—you guys have seen it all with your site. Talk to us about that."
( 46:59 ): Michael asks, "Are there things that maybe you've both seen as maybe fads or trends that have maybe gone by the wayside?"
( 48:52 ): Lauryn says, "You mentioned earlier that there was an emotional conversation about more protein in your diet. What did you mean by that?"
( 57:38 ): Lauryn asks, "What are some joyful daily habits that you guys practice?"
( 1:00:03 ): Lauryn asks, "How did you know you had something going on in your system and it was from birth control?"
( 1:02:14 ): Michael asks, "So how did you figure out that the root cause was birth control?"
( 1:15:13 ): Lauryn asks, "How do they get the sperm out?"
( 1:16:50 ): Lauryn asks, "You had to do the shots to freeze embryos?"
( 1:18:08 ): Lauryn asks, "You had to that nine times?"
( 1:26:14 ): Lauryn asks, "What can we expect from the 'Joy of Well-being: the Guide to a Healthy and Happy Life'?"
♡ | ♡ | ♡ | ♡ | ♡
FOR A CHANCE TO WIN TSC GOODIES
Comment your favorite part of the episode on my latest IG.
If you rate the podcast & send a screenshot of your review to asklaury[email protected] you'll get my 5 secret beauty tips!
Are you interested in receiving a quick email from me? Sign up for Tipsy Thursday to get my favorite tips, tricks and more straight to your inbox.
If you have a question for us or want to request a guest, comment on our Instagrams ( @theskinnyconfidential & @michaelbosstick )  or ask us in TSC Him & Her Podcast Facebook group. Thank you for your attention and support!
x
Lauryn & Michael
+  find more : Instagram | youtube | podcast
GET THE EDIT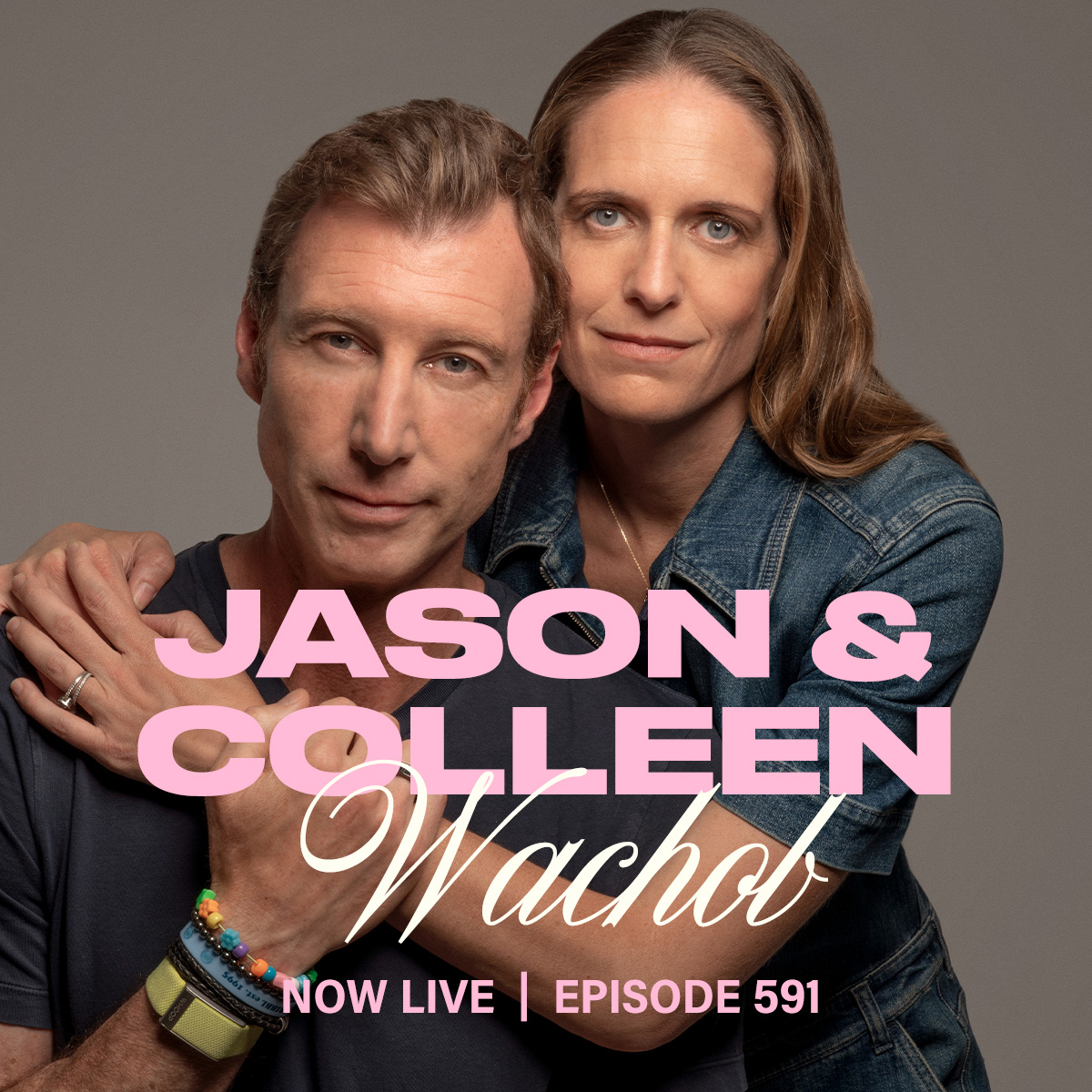 Founders of mindbodygreen Jason & Colleen Wachob