This week on THE SKINNY CONFIDENTIAL HIM & HER PODCAST…
( 0:55 ): Welcome back to TSC HIM & HER Show. #596: Today Lauryn and Michael are sitting down solo to give insight into their careers, how they've evolved and everything they've learned along the way as successful business owners. They get into the 5 pillars of what can make a career fail and lead to general unhappiness, what they wish they knew before starting their companies, and how they've evolved their work styles since the beginning. Lastly they give tips on how to balance your life based on the phase of life you're in, when to grind VS when to relax, how to balance productivity and mental health, and how to leverage your skills for major success.
DISCUSSION QUESTIONS WITH
( 2:19 ): Lauryn and Michael give their first bit of career advice: don't take shortcuts or burn bridges 
( 9:02 ): Lauryn and Michael recommend that people try out a lot of different areas 
( 21:30 ): Michael and Lauryn discuss the importance of putting in way more hours that you actually think you need to put in
( 35:06 ): Michael and Lauryn explain why they think you should be taking massive risks when you're young 
( 38:29 ): Lauryn and Michael discuss the final piece of advice, which is to audit the people in work, intimate, familial, and other personal relationships 
♡ | ♡ | ♡ | ♡ | ♡
FOR A CHANCE TO WIN TSC GOODIES
Comment your favorite part of the episode on my latest IG.
If you rate the podcast & send a screenshot of your review to asklaur[email protected] you'll get my 5 secret beauty tips!
Are you interested in receiving a quick email from me? Sign up for Tipsy Thursday to get my favorite tips, tricks and more straight to your inbox.
If you have a question for us or want to request a guest, comment on our Instagrams ( @theskinnyconfidential & @michaelbosstick )  or ask us in TSC Him & Her Podcast Facebook group. Thank you for your attention and support!
x
Lauryn & Michael
+  find more : Instagram | youtube | podcast
GET THE EDIT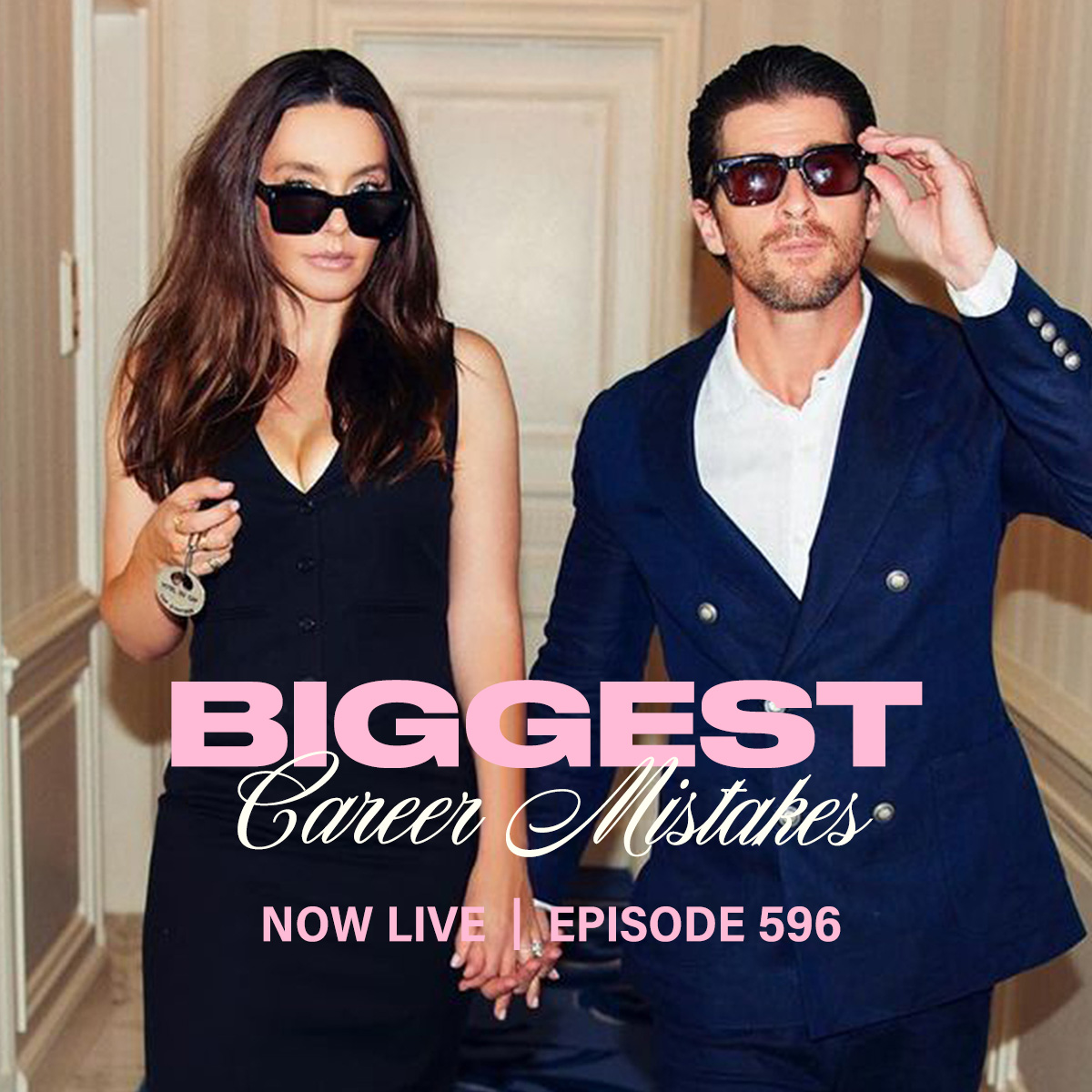 Five Career & Business Mistakes to Avoid in Life & What We Wish We Knew Earlier