This week on THE SKINNY CONFIDENTIAL HIM & HER PODCAST…
( 0:55 ): Welcome back to TSC HIM & HER Show. #588: Today we're sitting down for a roundtable talk about cleansing with Dr. Will Cole & Lisa Odenweller, Founder of Kroma Wellness. Dr. Will Cole is a leading functional medicine expert who specializes in clinically investigating underlying factors of chronic disease, & Lisa Odenweller discovered the power of food as medicine many years ago, so she began Kroma Wellness, a brand that strives to change the way we feel about nourishing our bodies. Today we're having a discussion about healthy cleansing. We dive into the idea behind why people do cleanses, how to safely and effectively detox your body, and what everyone should know before considering a cleanse. They also dive into how to prepare for a cleanse, and give lifestyle tips to ensure your detoxes have lasting results.
DISCUSSION QUESTIONS WITH
( 2:58 ): Lauryn asks, "Was it the juice cleanse that started off cleansing?"
( 3:42 ): Lauryn says, "All the rage was the juice cleanse. Did you do that Lisa?"
( 7:08 ): Lauryn says, "Orthorexia. What is that?"
( 8:03 ): Lauryn asks, "What are some things that she can do before to have the most effective cleanse?"
( 9:54 ): Lauryn asks, "If Shannon were to drink alcohol, which alcohol would you steer Shannon towards?"
( 10:43 ): Michael says, "I imagine that most people or a lot of people are leaning into cleanses for weight loss. But if you were to convince me to do it, and I said 'hey, weight loss is not my main concern,' like what would be the things that you would sell me on to it or think about a cleanse?"
( 15:42 ): Lauryn asks, "What's the right duration for a cleanse?"
( 24:03 ): Lauryn asks, "Are you shitting your pants?"
( 25:45 ): Lauryn asks, "When you're on a cleanse,  could be any cleanse, what if someone gets hungry?"
( 28:44 ): Lauryn asks, "What happens to someone's mood when they're cleansing?"
( 31:05 ): Lauryn asks, "What if someone had disordered eating in the past?"
( 32:03 ): Lauryn asks, "What do you do the morning you're coming off?"
( 32:28 ): Lauryn asks, "What are some stories you've seen of people being really successful?"
( 35:58 ): Lauryn asks, "Is there a specific magnesium?"
( 36:38 ): Michael asks, "Are there certain foods or foods that people are doing where it's like that is a root cause that is causing?"
( 45:05 ): Lauryn asks, "If someone is insulin-resistant, what can they do that's natural?"
( 46:02 ): Lauryn asks, "If someone wants to do this cleanse, who has the best results? Is there a certain kind of person?"
( 47:47 ): Lauryn asks, "Has any celebrity come out and talked about their journey with this?"
♡ | ♡ | ♡ | ♡ | ♡
FOR A CHANCE TO WIN TSC GOODIES
Comment your favorite part of the episode on my latest IG.
If you rate the podcast & send a screenshot of your review to asklaury[email protected] you'll get my 5 secret beauty tips!
Are you interested in receiving a quick email from me? Sign up for Tipsy Thursday to get my favorite tips, tricks and more straight to your inbox.
If you have a question for us or want to request a guest, comment on our Instagrams ( @theskinnyconfidential & @michaelbosstick )  or ask us in TSC Him & Her Podcast Facebook group. Thank you for your attention and support!
x
Lauryn & Michael
+  find more : Instagram | youtube | podcast
GET THE EDIT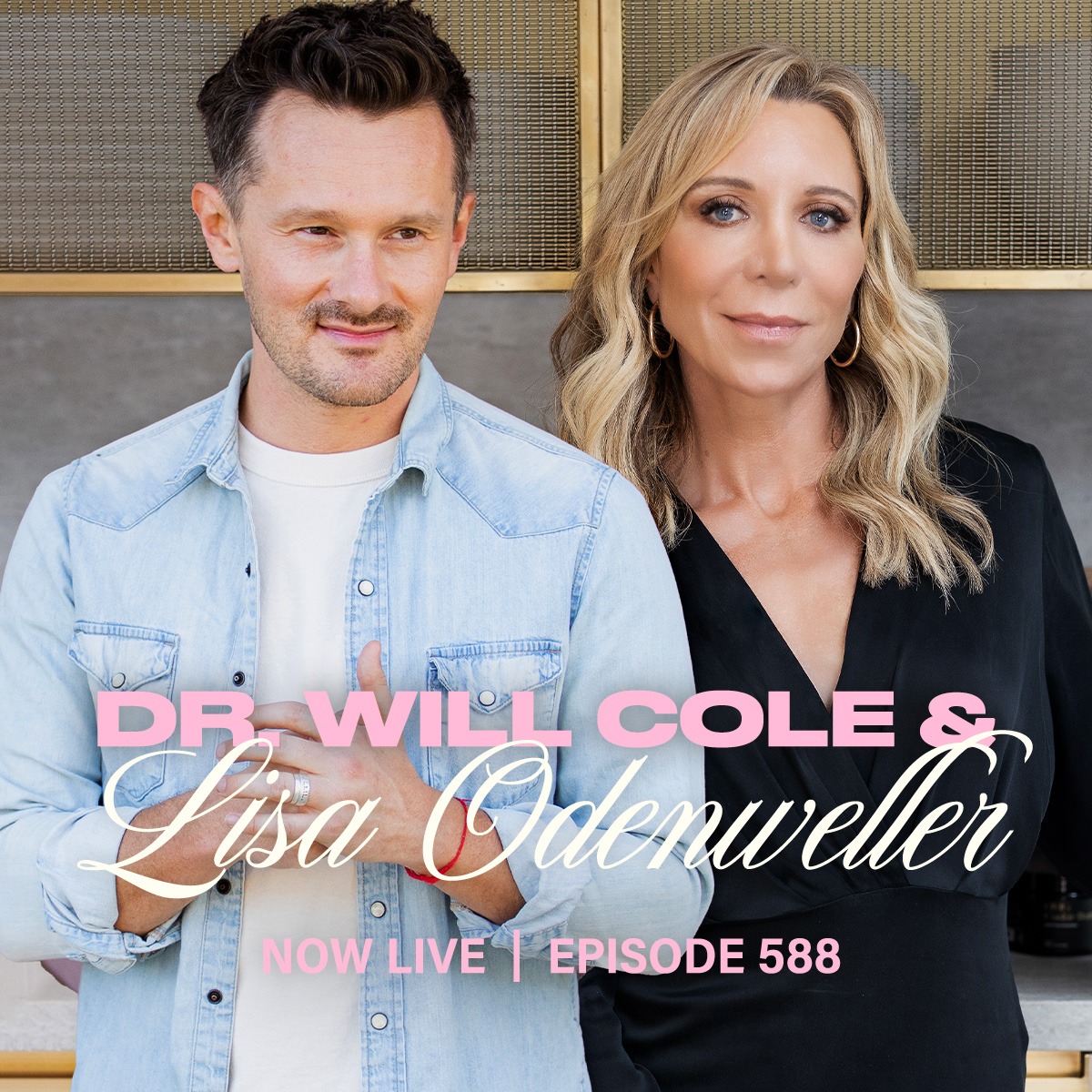 Dr. Will Cole & Lisa Odenweller