This week on THE SKINNY CONFIDENTIAL HIM & HER PODCAST…
( 0:55 ): Welcome back to TSC HIM & HER Show. #553: Today we're welcoming back to the show, Dr. Will Cole. Dr. Will Cole is a leading functional medicine expert who specializes in clinically investigating underlying factors of chronic disease and customizing a functional medicine approach for thyroid issues, autoimmune conditions, hormonal imbalances, digestive disorders, and more. Today we sit down to talk about his newest book, Gut Feelings, he provides tangible tips for you to better your health long term & we discuss how fixing your health is not as complicated as people make it seem.
DISCUSSION QUESTIONS WITH
( 5:58 ): Michael asks, "What do you think the main benefits of each of them are?"
( 8:04 ): Lauryn asks, "Do you notice that with post partum—people saying with meat, with the Cole plunge, with weight lifting?"
( 12:23 ): Lauryn asks, "What's the main thing you see people coming to you for?"
( 13:37 ): Lauryn asks, "Are you seeing people that have implants inflamed a lot?"
( 15:09 ): Lauryn asks, "Is inflammation coming from our gut?"
( 17:37 ): Lauryn asks, "What about parasites?"
( 23:17 ): Lauryn asks, "When you say environmental toxin, are you talking about cleaning supplies?"
( 27:42 ): Lauryn asks, "What's your perfect day of eating?"
( 35:18 ): Lauryn asks, "And what is your workout schedule?"
( 45:11 ): Lauryn asks, "How do you have your kids take on healthy habits? Cause it's not easy."
( 51:16 ): Lauryn asks, "Out of all the podcast episodes you've done, cause you've done a lot, what has been the most popular topic?"
( 52:16 ): Michael asks, "How much mold is in most coffees?"
( 53:06 ): Michael asks, "What do you think the most contributing factor of model toxicity is?"
( 56:17 ): Michael asks, "What is the commitment of time, energy, healing yourself?"
( 59:35 ): Lauryn says, "Your new book. What can everyone expect?"
( 1:01:12 ): Lauryn asks, "What is the best household cleaner in your opinion?"
♡ | ♡ | ♡ | ♡ | ♡
FOR A CHANCE TO WIN TSC GOODIES
Comment your favorite part of the episode on my latest IG.
If you rate the podcast & send a screenshot of your review to asklaur[email protected] you'll get my 5 secret beauty tips!
Are you interested in receiving a quick email from me? Sign up for Tipsy Thursday to get my favorite tips, tricks and more straight to your inbox.
If you have a question for us or want to request a guest, comment on our Instagrams ( @theskinnyconfidential & @michaelbosstick )  or ask us in TSC Him & Her Podcast Facebook group. Thank you for your attention and support!
x
Lauryn & Michael
+  find more : Instagram | youtube | podcast
GET THE EDIT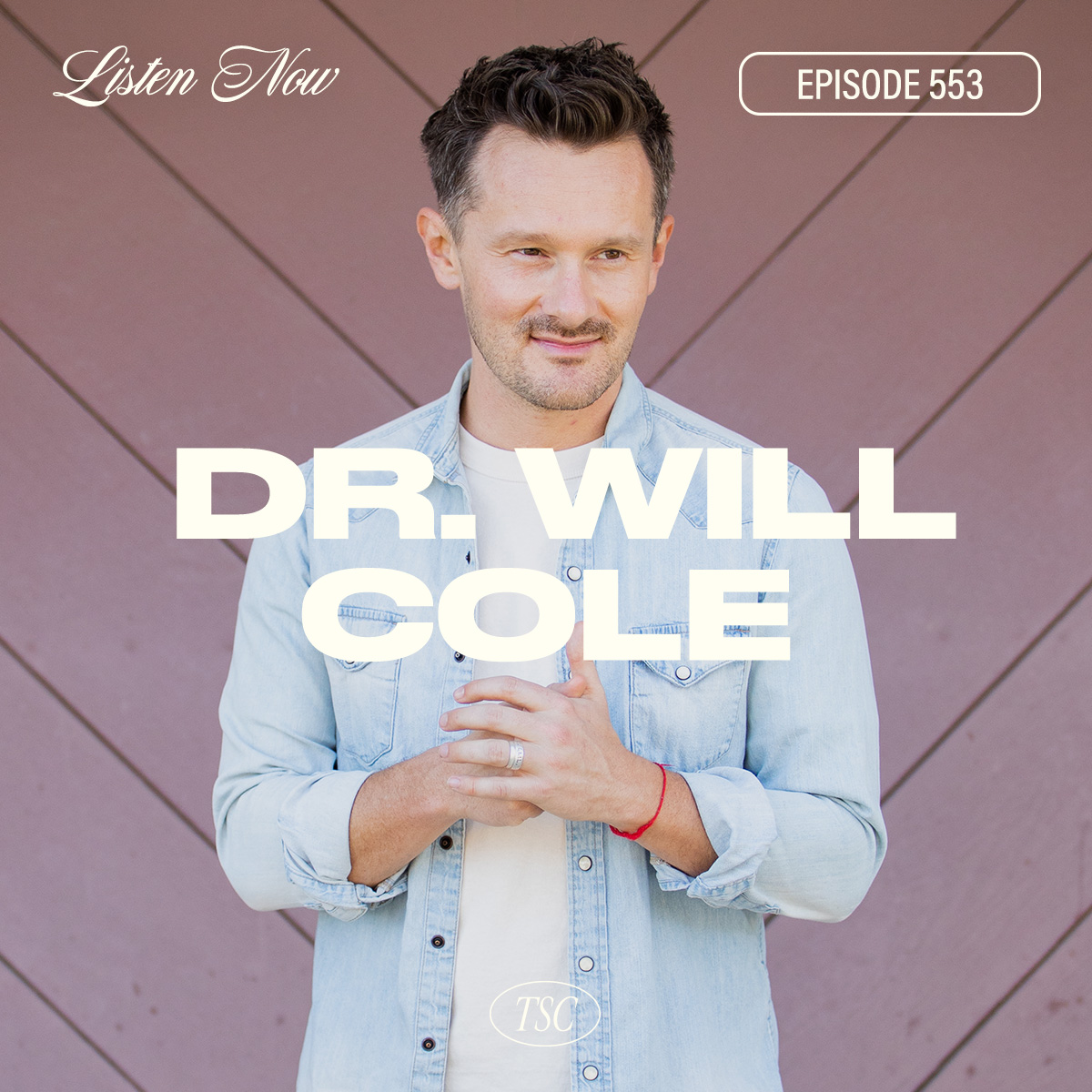 Dr. Will Cole