This week on THE SKINNY CONFIDENTIAL HIM & HER PODCAST…
( 0:55 ): Welcome back to TSC HIM & HER Show. #604: Peter Attia, MD, is the founder of Early Medical, a medical practice that applies the principles of Medicine 3.0 to patients with the goal of lengthening their lifespan and simultaneously improving their healthspan. He is the host of The Drive, one of the most popular podcasts covering the topics of health and medicine. He is also the author of the #1 New York Times Bestseller, Outlive: The Science and Art of Longevity. Today we're sitting down with Dr. Peter to finish our conversation from Monday and discuss all things nutrition, how things like alcohol affect your body, and everything you should know about supplementation.
DISCUSSION QUESTIONS WITH
( 2:24 ): Lauryn says, "Mental health. Talk to us about that aspect of your sort of mission."
( 5:15 ): Michael asks, "What were you "miserable" about?"
( 6:40 ): Lauryn asks, "How did you address that with Esther?"
( 11:38 ): Michael says, "Looking at the effect of  qsalvo Gil. 'Subs we can talk about that a little bit."
( 20:26 ): Michael asks, "What are some things or effects you see alcohol having on the body?"
( 28:51 ): Lauryn says, "Insulin resistance: hot topic right now."
( 33:36 ): Lauryn asks, "Can you build more muscle to push it out?"
( 36:05 ): Lauryn asks, "What do you think about people who brag about only getting 5 hours of sleep?"
( 39:21 ): Lauryn asks, "What do you think about people on metformin for insulin resistance? And how does semiglutide play into this insulin resistance conversation, if it does?"
( 42:15 ): Michael says, "What you're saying is the exercise, if you can exercise efficiently, is more effective in your opinion than taking the drug?"
( 41:35 ): Michael asks, "And these are people that would have no insulin resistance?"
( 54:38 ): Michael asks, "What are the long-term worries that you have?"
( 58:35 ): Lauryn asks, "What's it called?"
( 59:07 ): Lauryn says, "Speaking kind of in that category, not category but similar for guys—TRT, what do you think about that?"
( 1:01:34 ): Lauryn says, "I'm hearing a lot of men are not having sex with their wives."
( 1:06:34 ): Michael asks, "Do you think a good, maybe rough age range, is 50+?"
( 1:07:30 ): Lauryn says, "Before we go, I have to ask you about NAD."
( 1:09:56 ): Michael asks, "Are there certain go-to supplements in your routine or your patients' routine that you're like 'Hey, there's clear w benefit to taking these on a weekly basis."
♡ | ♡ | ♡ | ♡ | ♡
FOR A CHANCE TO WIN TSC GOODIES
Comment your favorite part of the episode on my latest IG.
If you rate the podcast & send a screenshot of your review to asklaur[email protected] you'll get my 5 secret beauty tips!
Are you interested in receiving a quick email from me? Sign up for Tipsy Thursday to get my favorite tips, tricks and more straight to your inbox.
If you have a question for us or want to request a guest, comment on our Instagrams ( @theskinnyconfidential & @michaelbosstick )  or ask us in TSC Him & Her Podcast Facebook group. Thank you for your attention and support!
x
Lauryn & Michael
+  find more : Instagram | youtube | podcast
GET THE EDIT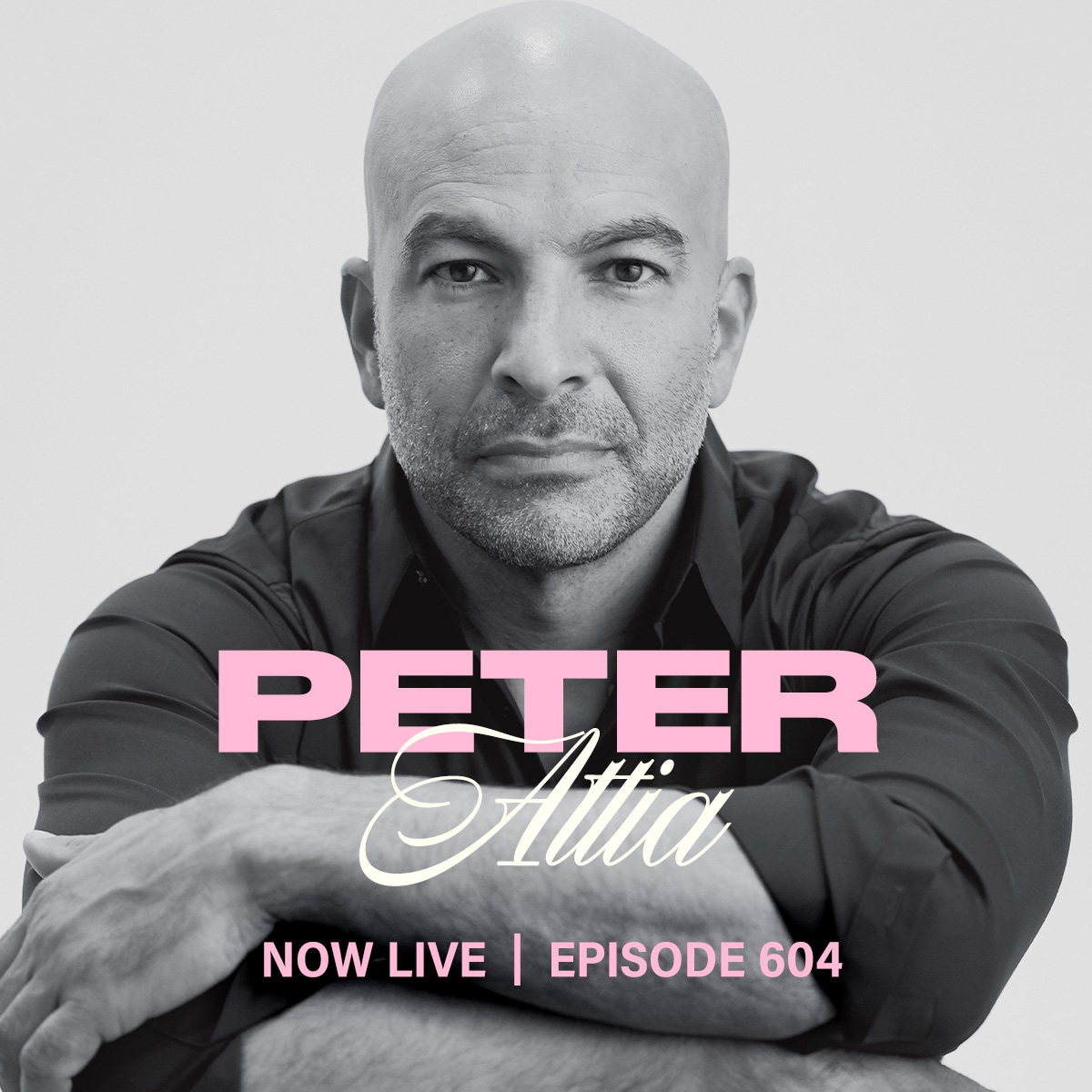 Dr. Peter Attia Part 2