This week on THE SKINNY CONFIDENTIAL HIM & HER PODCAST…
( 0:55 ): Welcome back to TSC HIM & HER Show. #516: On today's episode we are joined once again by our friend Dr. Dennis Gross, MD. Dr. Gross is a board-certified dermatologist and dermatological surgeon who has been in practice for 25+ years. He is well-known for his expertise in skin health as well as his approach to creating and maintaining the most natural-looking skin utilizing state-of-the-art cosmetic treatments and dermatologic technology. Today Dr. Gross returns to the show to discuss healthy skin, how to prevent signs of aging, & the key ingredient to skin health and radiance.
DISCUSSION QUESTIONS WITH
( 4:52 ): Lauryn asks, "What's the weirdest place that you've ever microneedled someone in your office?"
( 7:17 ): Lauryn says, "Give us tangible, easy, three steps that we can do to prevent crepe-iness."
( 8:42 ): Lauryn asks, "Microneedling is different than PRP, right? Or are they the same?"
( 12:45 ): Lauryn asks, "So what do you do when someone comes to your practice and they say, 'I got totally botched by this filler.' What do you do?"
( 15:16 ): Michael asks, "So are you a fan of meat?"
( 16:03 ): Lauryn says, "You told me—and I've asked you many times—that there are two that everyone should be using if they want to be preventive. And that is vitamin C and LED light. Is there anything else that goes in that equation?"
( 19:35 ): Lauryn asks, "What is lactic acid if you were to explain it to a kindergartener?"
( 21:56 ): Lauryn says, "Someone's listening and their budget isn't huge. And let's say they have fine lines, wrinkles, a little bit of hyperpigmentation. Let's say they're 27 years old. What are the products that you would say are good for their morning routine?"
( 25:36 ): Lauryn says, "Let's say someone's listening and they're like, "Dr. Dennis, I have vitamin c in my routine.' What would you tell them to look for in that vitamin c that is not okay?"
( 34:58 ): Lauryn asks, "Do you think the hands is the number one place we show age?"
( 41:53 ): Lauryn asks, "Do you like accutane?"
( 44:44 ): Lauryn says, "There's this new thing all over tiktok called tanning nasal spray."
( 47:56 ): Lauryn says, "A lot of people are injecting semi-glutathione and ___ , which is a diabetes insulin drug, to lose weight."
( 50:55 ): Lauryn asks, "Besides the skin aspect, is it safe to be injecting diabetes medicine into you?"
( 53:35 ): Lauryn asks, "What about pony tail lifts?"
( 53:55 ): Lauryn asks, "What are you seeing where people are taking trends too far?"
( 1:02:50 ): Lauryn asks, "If you're sucking on that is that going to make you older as time goes on? And what can we do for skincare for our lips?"
♡ | ♡ | ♡ | ♡ | ♡
FOR A CHANCE TO WIN TSC GOODIES
Comment your favorite part of the episode on my latest IG.
If you rate the podcast & send a screenshot of your review to asklaur[email protected] you'll get my 5 secret beauty tips!
Are you interested in receiving a quick email from me? Sign up for Tipsy Thursday to get my favorite tips, tricks and more straight to your inbox.
If you have a question for us or want to request a guest, comment on our Instagrams ( @theskinnyconfidential & @michaelbosstick )  or ask us in TSC Him & Her Podcast Facebook group. Thank you for your attention and support!
x
Lauryn & Michael
+  find more : Instagram | youtube | podcast
GET THE EDIT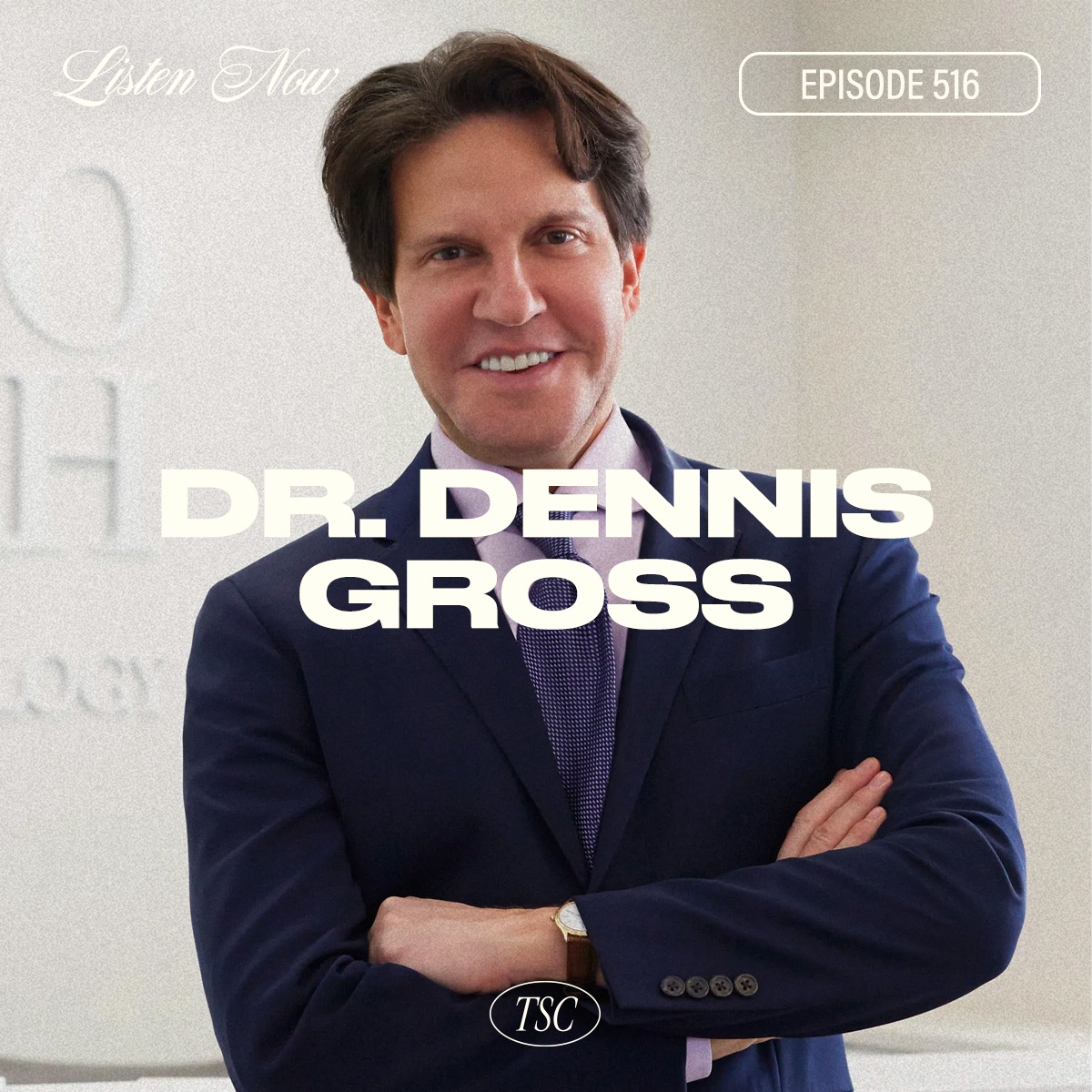 Dr. Dennis Gross