This week on THE SKINNY CONFIDENTIAL HIM & HER PODCAST…
( 0:55 ): Welcome back to TSC HIM & HER Show. #528: On today's episode we are joined by Dr. Dendy Engleman & Justin Sidenfeld. Dr. Dendy is a board certified dermatologic surgeon at Shafer Clinic Fifth Avenue and Justin is the founder of Canopy, a revolutionary brand that is changing the way we utilize humidifiers in our every day lives. Today the duo join the show to discuss what habits we can implement for healthy skin, new tips for better skin, & obstacles that hold us back with our skin. We also discuss new and emerging products that can enhance our wellness and skin.
DISCUSSION QUESTIONS WITH
( 4:56 ): Lauryn says, "Dr. Dendy has been on the podcast. Give a quick intro of who you are again."
( 6:32 ): Michael asks, "What was it about creating bc a humidifier or this space that caught your eye?"
( 7:51 ): Lauryn asks, "How do you involve Dr. Dendy the beauty expert in what you're doing?"
( 11:39 ): Lauryn asks, "What are some problems you're seeing people come to you with lately?"
( 13:56 ): Lauryn asks, "When people add a humidifier to their house, what are some things you're hearing from them?"
( 20:38 ): Lauryn asks, "If someone sees a white space with a product, and they want to act on it, what are the steps to take?"
( 26:44 ): Michael asks, "What are some of the things you need to have on your checklist?"
( 28:45 ): Michael asks, "Why did they not solve for the mold issue?"
( 31:40 ): Lauryn asks, "How did you guys start working together and why did you feel like you needed a beauty expert to come on board of Canopy?"
( 34:50 ): Lauryn asks, "Where are the areas in the United States specifically where people absolutely need a humidifier?"
( 36:14 ): Lauryn asks, "What are you seeing working for eczema?"
(  48:08 ): Michael asks, "When should you get your skin checked?"
( 49:41 ): Lauryn asks, "How can we check ourselves at home?"
( 51:42 ): Lauryn asks, "Why did you guys decide, and this is like a plot twist question, to do a diffuser after a humidifier?"
♡ | ♡ | ♡ | ♡ | ♡
FOR A CHANCE TO WIN TSC GOODIES
Comment your favorite part of the episode on my latest IG.
If you rate the podcast & send a screenshot of your review to [email protected] you'll get my 5 secret beauty tips!
Are you interested in receiving a quick email from me? Sign up for Tipsy Thursday to get my favorite tips, tricks and more straight to your inbox.
If you have a question for us or want to request a guest, comment on our Instagrams ( @theskinnyconfidential & @michaelbosstick )  or ask us in TSC Him & Her Podcast Facebook group. Thank you for your attention and support!
x
Lauryn & Michael
+  find more : Instagram | youtube | podcast
GET THE EDIT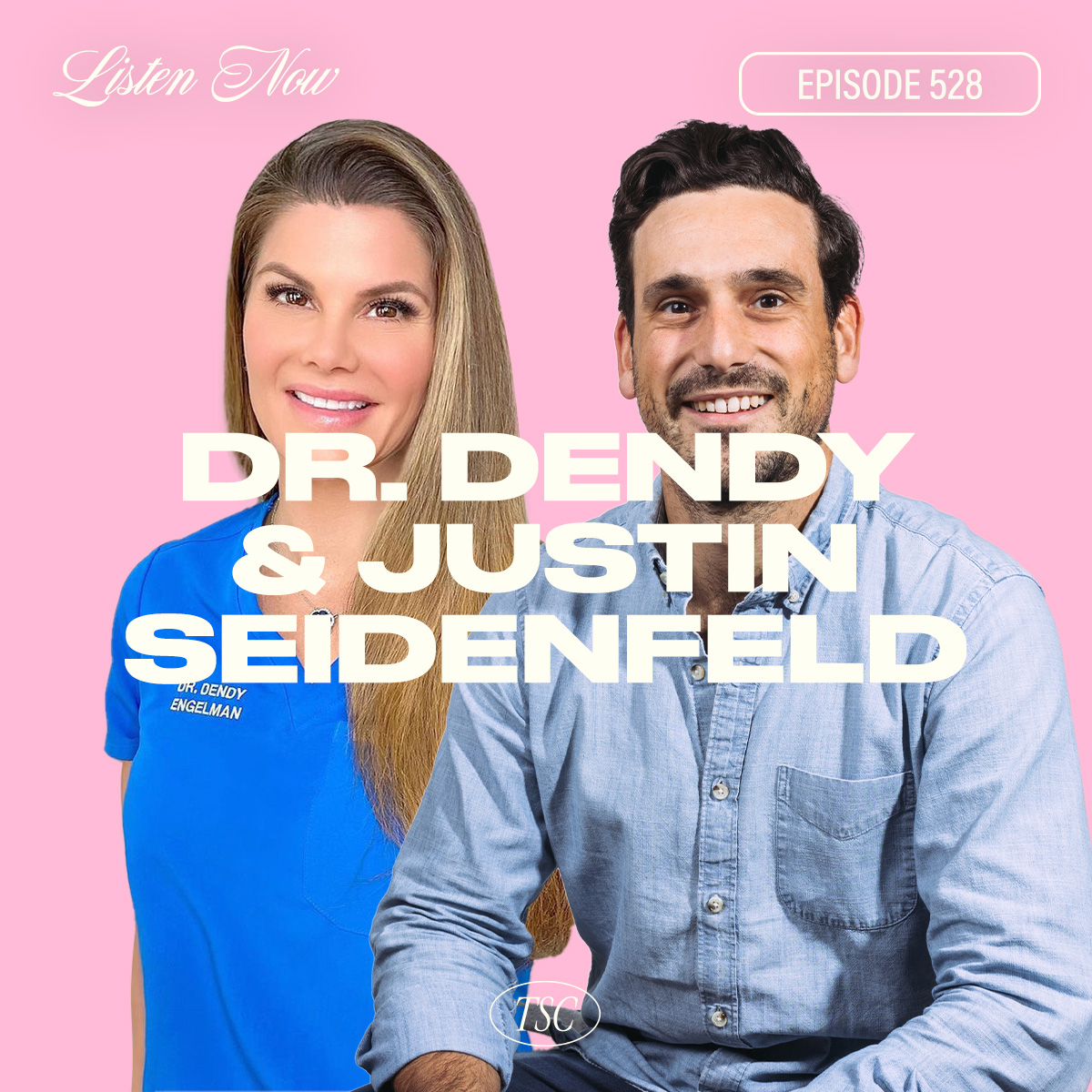 Dr. Dendy Engelmen & Justin Sidenfeld of Canopy