This week on THE SKINNY CONFIDENTIAL HIM & HER PODCAST…
( 0:55 ): Welcome back to TSC HIM & HER Show. #341: On today's episode we are joined again by one of our good friends and fellow entrepreneur David Meltzer. David Meltzer is the Co-founder of Sports 1 Marketing and CEO of the renowned Leigh Steinberg Sports & Entertainment agency, which inspired the movie Jerry Maguire. He is a three-time international best-selling author, a Top 100 Business Coach, the executive producer of Entrepreneur's #1 digital business show.
DISCUSSION QUESTIONS WITH
( 6:39 ): Lauryn says, "Tell me what a Monday looks like for you. And I want you to tell me what time you wake up, what wellness routines  are doing in the morning,  how you have the systems to conquer your goals on a really micro-level, and take me through the entire day." 
( 18:41 ): Michael asks, "Can you explain to people that are listening that it's an ego based response to be offended?"
( 41:32 ): Lauryn says, "So on a week night like tonight, you're having dinner early. Are you having wine? Are you winding down with your wife? Or is it back it to work after 7 o'clock?"
( 43:07 ): Michael asks, "For people like they are falling behind or stuck after the year we've just had, how are you coaching them to get out of that?"
( 46:51 ): Lauryn asks, "What do you see the common denominator is between successful entrepreneurs, and on the flip side, what did you see something that is not really working for entrepreneurs that are struggling?"
( 1:03:13 ): Michael says, "You're very clear on what you want and what you go after, and that's a very rare trait, especially young people. It was always a challenge for me. When you're talking to anyone, I won't just generalize young people, how do you help them get clear on what they're going after in life?"
( 1:05:38 ): Lauryn says, "Book, podcast, or resource that you would leave our audience with?"
( 1:06:02 ): Lauryn asks, "What are you listening to yourself? Who are you listening to?"
♡ | ♡ | ♡ | ♡ | ♡
FOR A CHANCE TO WIN TSC GOODIES
Comment your favorite part of the episode on my latest IG.
If you rate the podcast & send a screenshot of your review to asklaur[email protected] you'll get my 5 secret beauty tips!
Are you interested in receiving a quick email from me? Sign up for Tipsy Thursday to get my favorite tips, tricks and more straight to your inbox.
If you have a question for us or want to request a guest, comment on our Instagrams ( @theskinnyconfidential & @michaelbosstick )  or ask us in TSC Him & Her Podcast Facebook group. Thank you for your attention and support!
x
Lauryn & Michael
+  find more : Instagram | youtube | podcast
GET THE EDIT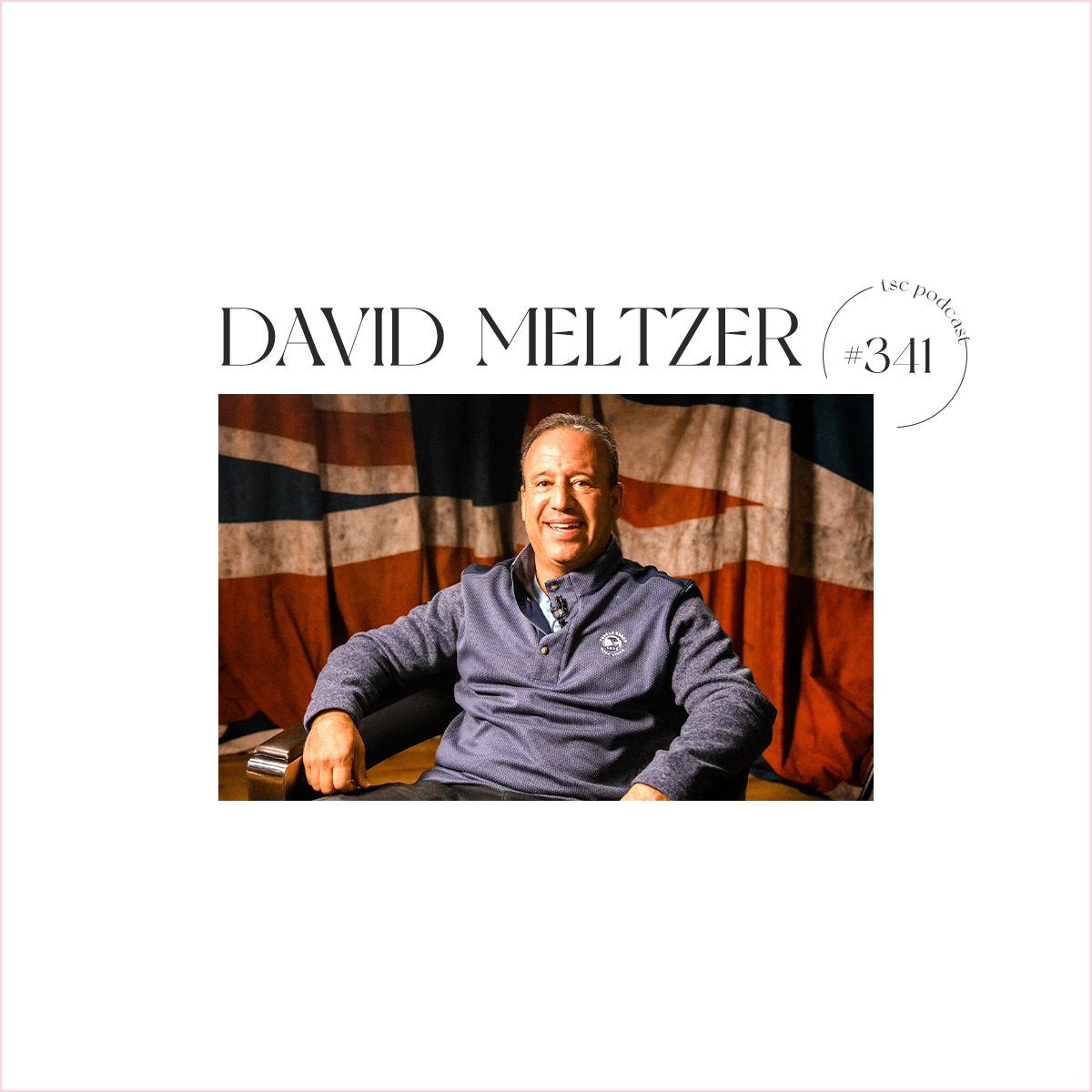 #341- David Meltzer