This week on THE SKINNY CONFIDENTIAL HIM & HER PODCAST…
( 0:55 ): Welcome back to TSC HIM & HER Show. #578: Today we're sitting down with Dan Blizerian. Dan Bilzerian is a venture capitalist & author who has carved out a name for himself as a high-stakes professional poker champion, adrenaline seeker, & Instagram sensation. His lifestyle, love for danger, and careless attitude have earned him international acclaim & today he tells us everything. From what his childhood was like & his experience with bullying, to how he got rich in the gambling industry & what it's like to live a day in his life. He discusses his experience with women, the strategies he uses to pick up girls & why he chooses to date multiple women at a time. We also see a vulnerable side & he gives us the truth about his feelings regarding his reputation, what he has to say to the people who hate him, and why he allows people to underestimate him. We round off the episode by discussing his book The Set Up and the difference between pleasure and happiness.
DISCUSSION QUESTIONS WITH
( 6:14 ): Michael says, "This is an extremely vulnerable book. I know you wrote the whole thing by yourself."
( 8:49 ): Lauryn says, "Talk to us about when you're driving to school with your dad. You've told all your friends at school that your dad is not going to jail."
( 10:13 ): Michael asks, "How did people know that he was potentially going?"
( 11:36 ): Michael asks, "So what does your life look like after that when you're a kid and you're that young and your dad goes away and people are bullying you?"
( 12:19 ): Michael says, "When you have older guys, cause I was picked on when I was a kid, when you have older guys picking on you and other kids in the class picking on you, it's really hard to develop self-esteem. And you've obviously done so much since. I'm wondering how you started to like overcome that."
( 14:46 ): Lauryn asks, "What do your bullies say now to you?"
( 17:03 ): Lauryn asks, "What do you think your parents did really right with you when you were little?"
( 18:15 ): Michael says, "I was reading about the seal training, and you obviously did a lot of it. Why do you think they wanted you out so bad?"
( 19:25 ): Michael asks, "How intense is that training actually?"
( 28:03 ): Lauryn says, "After you get done with the military, you go to college. And that's when you started to get laid, correct?"
( 47:10 ): Lauryn says, "Did you study books on like human nature?"
( 47:33 ): Lauryn says, "Like give an example of an expensive lesson."
( 51:28 ): Michael says, "But then you started also like staking other people who were bringing you money?"
( 52:30 ): Michael asks, "And so when your dad sees this, after the success that he's had and you're obviously having it in a different way, what kind of conversation goes on between you two?"
( 53:13 ): Michael asks, "At what point do you start to say I'm going on a fucking rampage."
( 58:52 ): Michael asks, "How do you deal with all of these mixing personalities and people vying for your attention?"
( 59:35 ): Lauryn asks, "Am I right that you have a soft spot for Jesse and Lindsey?"
( 1:18:25 ): Lauryn asks, "Would you ever have kids?"
( 1:18:28 ): Lauryn asks, "Would you ever get married?"
( 1:24:51 ): Michael asks, "How do you get to a place where you're just comfortable being you, speaking your mind?"
( 1:33:13 ): Lauryn asks, "If someone wants to take steroids, what's the tip?"
( 1:35:33 ): Lauryn asks, "Are there other wellness practices that you do on a day-to-day basis?"
( 1:35:31 ): Lauryn asks, "What do you do for cardio?"
( 1:36:15 ): Lauryn asks, "Are you still doing cycling like you did when you cycled from Vegas to LA?"
( 1:37:52 ): Lauryn asks, "What advice did Lance give you?"
( 1:40:43 ): Lauryn says, "You said, or your dad said, you shouldn't write it and put it in the book?"
( 1:43:40 ): Michael asks, "How do you think about happiness and how do you think about pleasure?"
( 1:45:25 ): Lauryn asks, "If they want to find you, where is that? And the new website. All the things."
( 1:45:36 ): Lauryn asks, "What are you going to help people do exactly?"
♡ | ♡ | ♡ | ♡ | ♡
FOR A CHANCE TO WIN TSC GOODIES
Comment your favorite part of the episode on my latest IG.
If you rate the podcast & send a screenshot of your review to asklaur[email protected] you'll get my 5 secret beauty tips!
Are you interested in receiving a quick email from me? Sign up for Tipsy Thursday to get my favorite tips, tricks and more straight to your inbox.
If you have a question for us or want to request a guest, comment on our Instagrams ( @theskinnyconfidential & @michaelbosstick )  or ask us in TSC Him & Her Podcast Facebook group. Thank you for your attention and support!
x
Lauryn & Michael
+  find more : Instagram | youtube | podcast
GET THE EDIT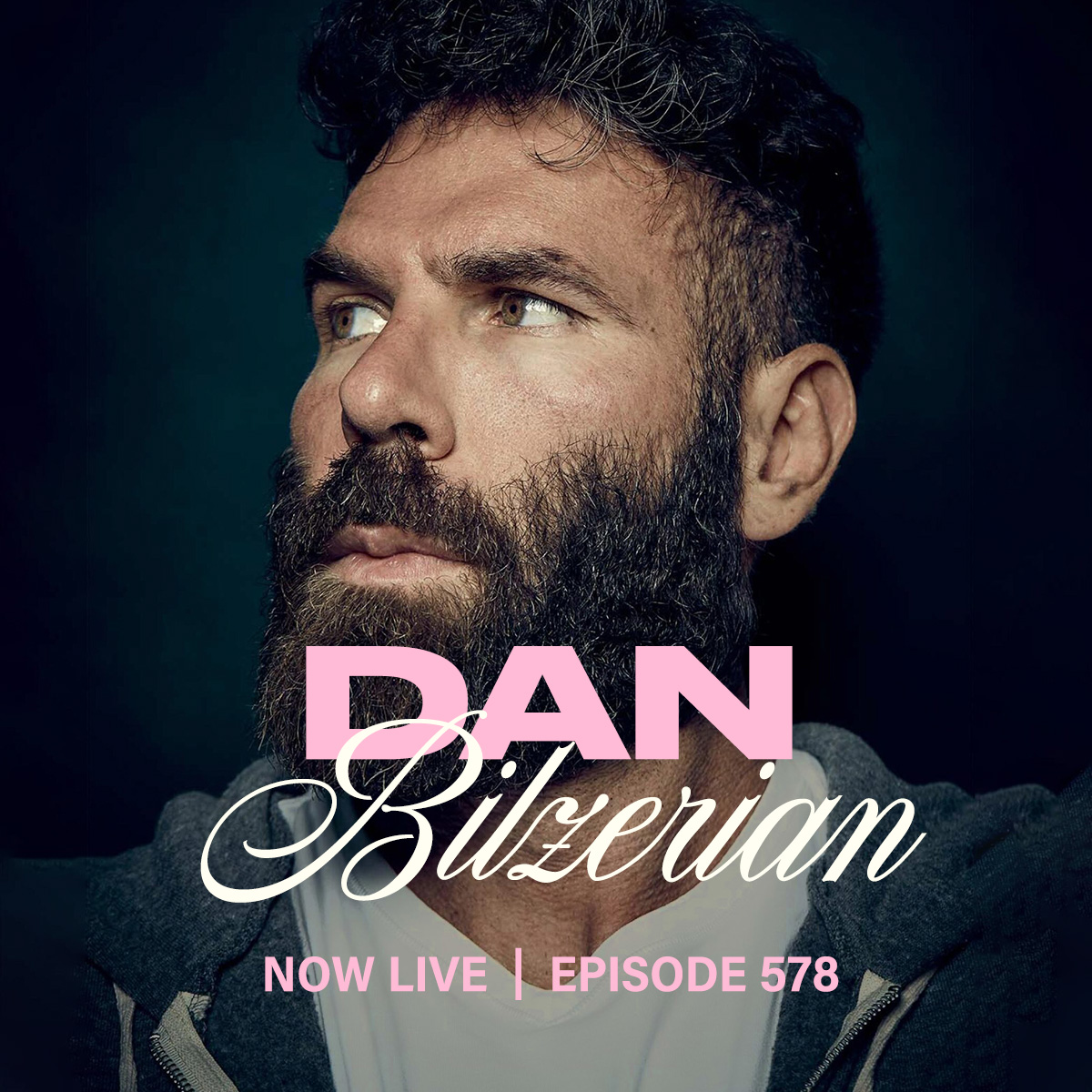 Dan Blizerian