This week on THE SKINNY CONFIDENTIAL HIM & HER PODCAST…
( 0:55 ): Welcome back to TSC HIM & HER Show. On today's episode we are joined by Brooke Siem. Brooke Siem was among the first generation of minors to be prescribed antidepressants. Initially diagnosed and treated in the wake of her father's sudden death, this psychiatric intervention sent a message that something was pathologically wrong with her and that the only "fix" was medication. As a teenager, she stepped into the hazy world of antidepressants just at the time when she was forming the foundation of her identity. For the following fifteen years, every situation she faced was seen through the lens of brokenness. Her recent book "May Cause Side Effects" is the gripping story of what happened when, after fifteen years and 32,760 pills, Brooke was faced with a profound choice that plunged her into a year of excruciating antidepressant withdrawal and forced her to rebuild her entire life.
DISCUSSION QUESTIONS WITH
( 4:51 ): Lauryn asks, "What sort of got you to the point where you started to question it?"
( 7:19 ): Lauryn asks, "Looking back on your journey, do you think the anti-depressants actually ended up started it worse, or is that for you to sort of gauge?"
( 8:19 ): Michael asks, "Why was New York hell?"
( 9:22 ): Lauryn asks, "When you look back, being prescribed at 15 years old, if you could waive a wand would you edit that?"
( 9:39 ): Michael asks, "What was your childhood like and do you feel as a young adult or child that you had depression?"
( 10:24 ): Michael asks, "Can you share the circumstances?"
( 12:40 ): Michael asks, "Prior to them putting you on this medication, was there any kind of consideration to any other tactics?"
( 17:30 ): Michael asks, "When she says, 'no, that's not a good idea,' does she say then say 'because of x, y, and z' or just 'no that's not a good idea'?"
( 24:21 ): Lauryn asks, "When you're having these thoughts, are you freaking out?"
( 32:17 ): Michael asks, "So theres a plan to get people on but there's no plan to get people off?"
( 46:12 ): Michael asks, "What is the general message to people?"
( 53:15 ): Lauryn asks, "What is it like when you get this moment and you're also withdrawing?"
( 56:03 ): Lauryn asks, "And what was the show like?"
( 57:10 ): Lauryn asks, "If you could go back, and right now–you–and tell yourself when you were standing over that ledge in New York City, what would you tell yourself?"
( 58:10 ): Lauryn asks, "What would you tell someone whose on anti-depressants who wants to explore another avenue?"
♡ | ♡ | ♡ | ♡ | ♡
FOR A CHANCE TO WIN TSC GOODIES
Comment your favorite part of the episode on my latest IG.
If you rate the podcast & send a screenshot of your review to asklaur[email protected] you'll get my 5 secret beauty tips!
Are you interested in receiving a quick email from me? Sign up for Tipsy Thursday to get my favorite tips, tricks and more straight to your inbox.
If you have a question for us or want to request a guest, comment on our Instagrams ( @theskinnyconfidential & @michaelbosstick )  or ask us in TSC Him & Her Podcast Facebook group. Thank you for your attention and support!
x
Lauryn & Michael
+  find more : Instagram | youtube | podcast
GET THE EDIT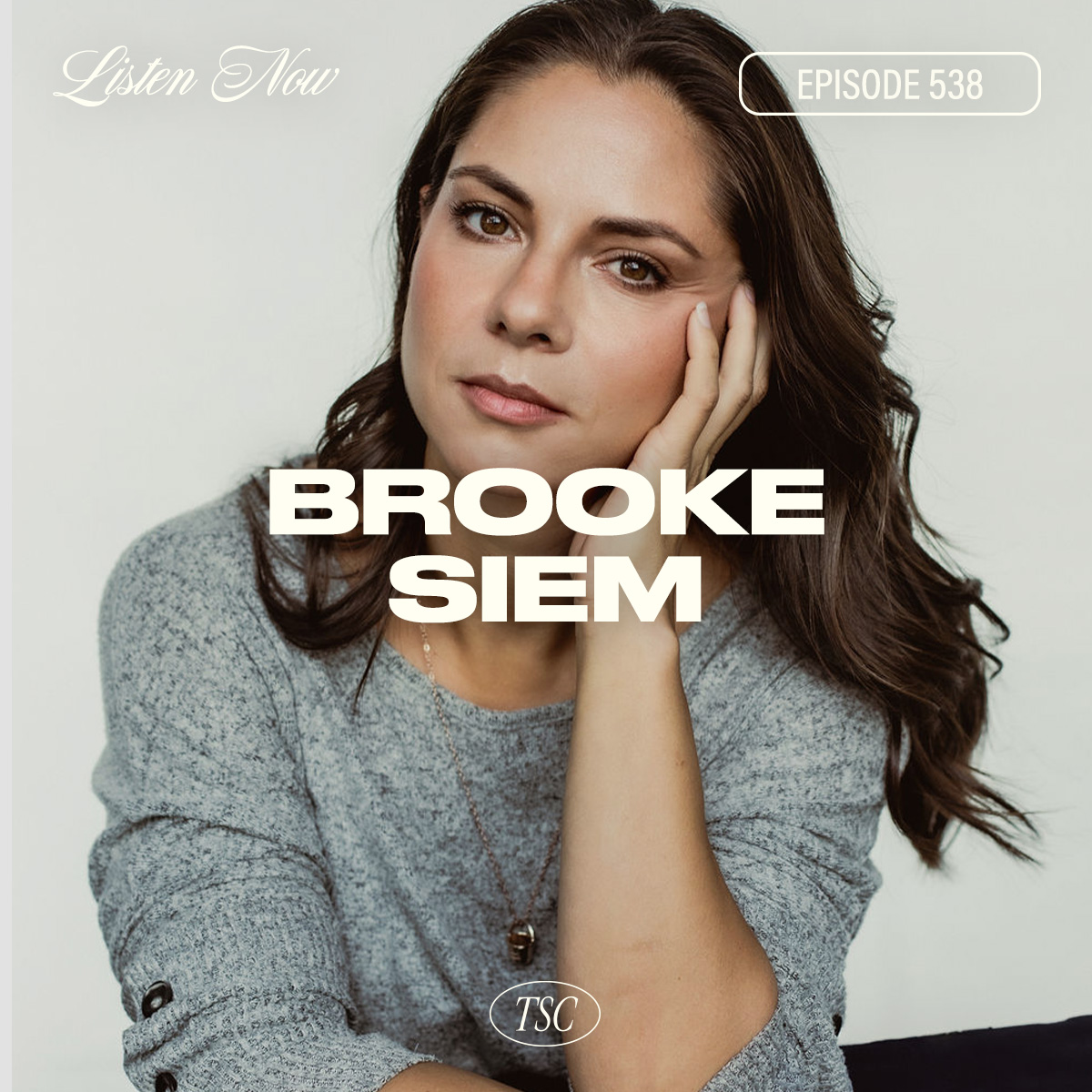 Brooke Siem