This week on THE SKINNY CONFIDENTIAL HIM & HER PODCAST…
( 0:55 ): Welcome back to TSC HIM & HER Show. #599: Today we're welcoming Annie Lawless to the show. Annie started her career by founding one of the largest organic cold-press juice companies in the country (Suja Juice) based on her personal experience with autoimmune diseases. Annie's personal passion for health and wellness, coupled with her fascination on the importance of how product ingredients affect one's general well-being, inspired her next company: LAWLESS Beauty. Today Annie sits down with us to discuss all things entrepreneurship, starting and growing a company from the ground up, and driving your company from a passion standpoint VS doing it for the money. She gets into how to choose a partner who will support your career & independence, what she learned from starting a business at a young age, & how she built the LAWLESS team. She also gets into her routines, how she balances motherhood and career, and why it's important to find a routine that works for you in regards to parenthood & business.
DISCUSSION QUESTIONS WITH
( 4:46 ): Lauryn asks, "Let's go back before Suja juice when you're working at the yoga studio."
( 7:00 ): Lauryn says, "How are you reading about juicing at 12 years old?"
( 23:45 ): Lauryn asks, "When you were 12, did you know you were going to be entrepreneurial?"
( 24:56 ): Lauryn says, "So when you meet him and you guys start doing this—talk to us about the evolution of that."
( 29:07 ): Michael asks, "How long did it stay like that then?"
( 33:50 ): Lauryn asks, "Did you ever figure out what that is?"
( 43:50 ): Lauryn asks, "When you decided or did you decide that you wanted to sell Suja, was there people that approached you or did you approach the buyers?"
( 44:48 ): Michael asks, "For people that are thinking of starting their own business, capital partners, are there things that you would tell them maybe to watch for or do differently?"
( 1:06:55 ): Lauryn says, "I want to know, as a mother and wife, how you're balancing your day."
( 1:12:05 ): Lauryn asks, "So at 6 you're done?"
( 1:13:14 ): Lauryn asks, "And what about washing your face and your skincare?"
( 1:15:47 ): Lauryn asks, "What are other wellness-y things that you're doing?"
( 1:16:14 ): Lauryn asks, "What's the smoothie?"
( 1:16:25 ): Lauryn asks, "What's the collagen powder?"
( 1:16:53 ): Lauryn asks, "And now, are you eating meat?"
( 1:17:04 ): Lauryn asks, "And do you feel better from going from pescatarian to eating meat?"
( 1:18:20 ): Lauryn says, "Leave us with a hack that has changed your life."
( 1:21:20 ): Lauryn asks, "Tell us where we can find everything that you're doing."
( 1:22:02 ): Lauryn asks, "How many hours have you done when you're on?"
♡ | ♡ | ♡ | ♡ | ♡
FOR A CHANCE TO WIN TSC GOODIES
Comment your favorite part of the episode on my latest IG.
If you rate the podcast & send a screenshot of your review to asklaur[email protected] you'll get my 5 secret beauty tips!
Are you interested in receiving a quick email from me? Sign up for Tipsy Thursday to get my favorite tips, tricks and more straight to your inbox.
If you have a question for us or want to request a guest, comment on our Instagrams ( @theskinnyconfidential & @michaelbosstick )  or ask us in TSC Him & Her Podcast Facebook group. Thank you for your attention and support!
x
Lauryn & Michael
+  find more : Instagram | youtube | podcast
GET THE EDIT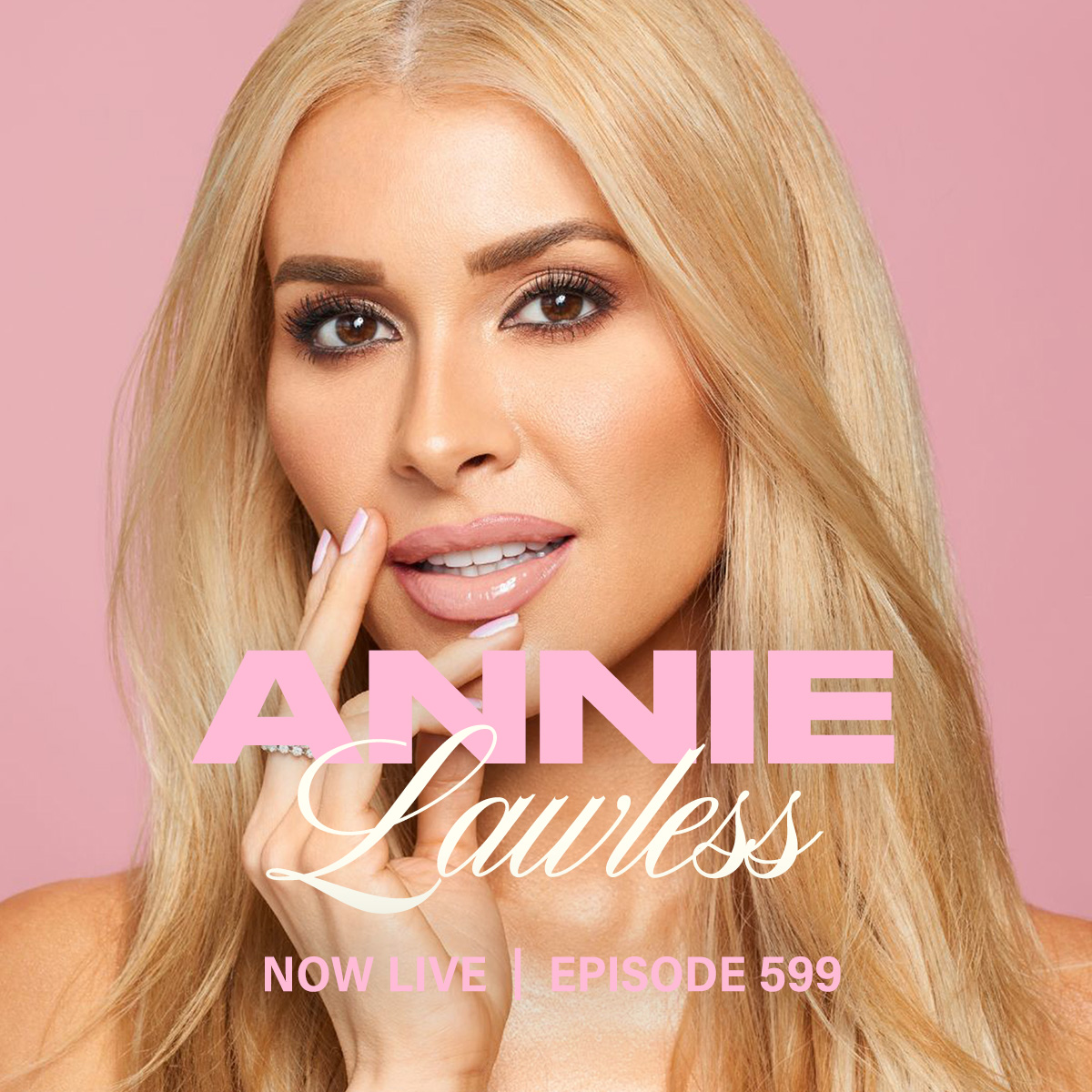 Annie Lawless