This week on THE SKINNY CONFIDENTIAL HIM & HER PODCAST...
( 0:25 ): Michael is taking over the intro today because I've been a little under the weather. Have you checked out TSC Him & Her Facebook Podcast group?  We want it to be a productive space online to discuss branding, relationships, life hacks, tips & more.
( 4:50 ): Today we're here with the most charming couple, Bronson & Weslie Christensen. They have 3 gorgeous kids and are total hustlers. Weslie created the blog DoubleYouDot, Brono co-founded Ghostmouse a design studio and their kids even started a YouTube channel!
DISCUSSION TOPICS WITH WESLIE & BRONSON
( 8:30 ): Lauryn asks: "You guys met in high school and had kids at 19. Tell us about that."
( 14:50 ): Michael asks: "What was it like raising a kid as a 19 year old kid yourself?"
( 18:05 ): Lauryn asks: "Is it different with a boy or is it the same?"
( 21:00 ): Michael asks: "How did you manage your relationship under all of the stress?"
( 26:00 ): Lauryn asks: "So you have another baby and you're living together again in Utah. How was that?"
( 28:15 ): Lauryn asks: "Explain the lantern festival in Thailand & the start of Rise Festival."
( 36:05 ): Lauryn asks: "Your kid is throwing a huge fit. What do you do?"
( 45:40 ): Lauryn asks: "Can you tell us about Ozzy's lotion moment?"
( 51:55 ): Lauryn asks: "Let's talk about your businesses. You have a super cute blog DoubleYouDot."
( 54:15 ): Lauryn asks: "Tell us about GhostMouse."
If you rate the podcast & send a screenshot of your review to asklaur[email protected] you'll get my 5 secret beauty tips!
If you have a question for us or want to request a guest, comment on our Instagrams ( @theskinnyconfidential & @michaelbosstick ) or ask us in TSC Him & Her Podcast Facebook group. Thank you for your attention and support!
Be sure to join TSC Him and Her Podcast Facebook group for more juicy conversation.
+ Find the Christensen's on Instagram: Brono | GhostMouse | Weslie 
+ Check out Weslie: Blog | YouTube | TSC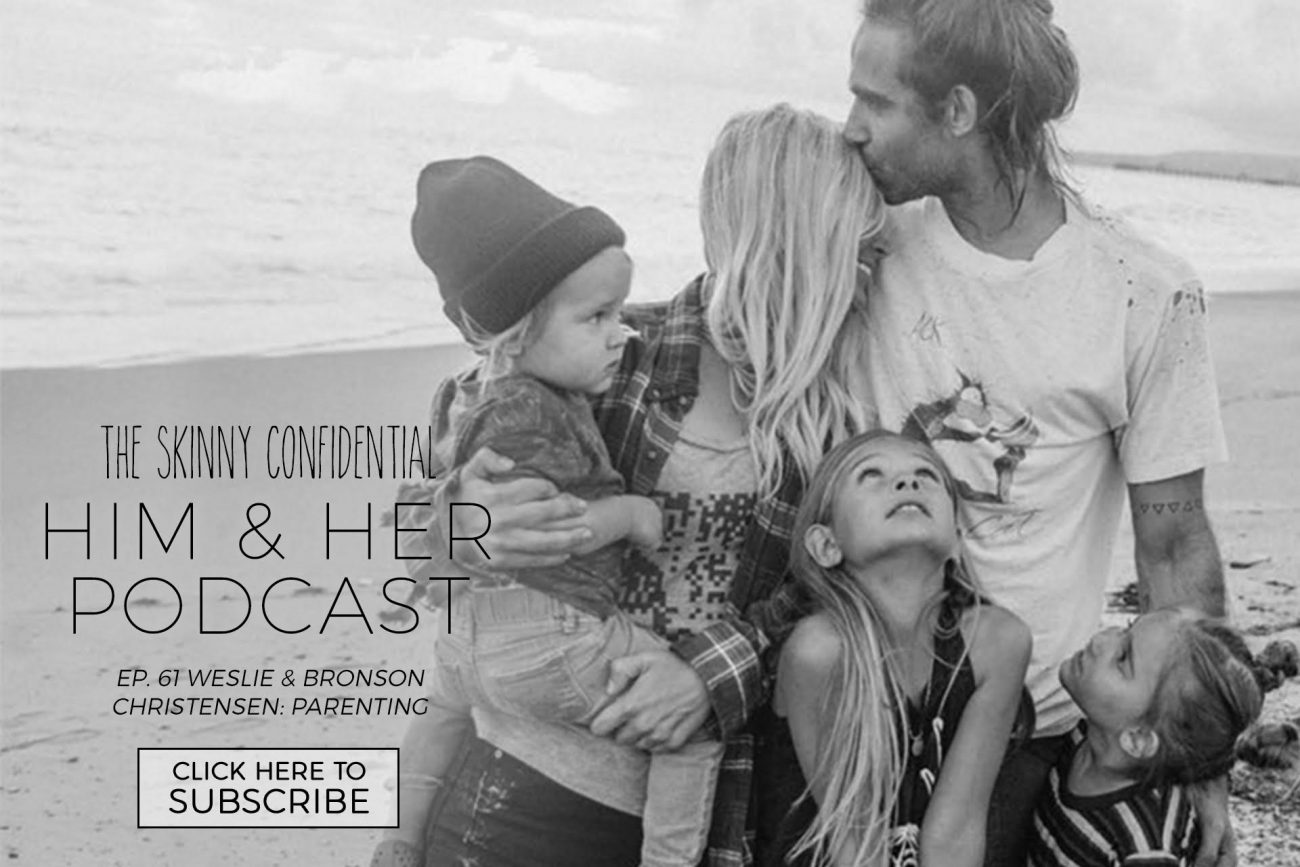 #61: FAMILY & PARENTING