This week on THE SKINNY CONFIDENTIAL HIM & HER PODCAST…
( 0:55 ): Welcome back to TSC HIM & HER Show. #467: On today's episode we are joined again for the fourth time by one of our favorite guests, Ed Mylett. Ed is an entrepreneur, renowned speaker, and performance expert who helps some of the most successful individuals in the world. Today Ed joins the show again to discuss his new book and idea, The Power Of One More, The Ultimate Guide To Happiness & Success.
DISCUSSION QUESTIONS WITH
( 7:46 ): Lauryn says, "The Power of One More. What's the power of one more?"
( 11:12 ): Lauryn asks, "When you see a lot of people online and they're constantly consuming other peoples content and they're not putting it to their side of the street, what would you say to them?"
( 15:31 ): Lauryn asks, "How important do you think it is to sit and think and meditate and go be introspective?"
( 18:41 ): Lauryn asks, "Do you think a big part in this—and this kind of goes with exactly what you were saying— is the narrative we are telling ourselves? How important is that?"
( 25:59 ): Lauryn asks, "How do you work off each other when you're chaotic?"
( 36:01 ): Lauryn says, "When you're super stressed about something—like super stressed—a business deal—like something that's just stressing you out what do you guys do?"
( 39:40 ): Lauryn says, "He is in a relationship where he feels he wants to be the best version of himself. His partner is more satisfied with kind of just being average, but he loves him partner and wants to be committed to his partner. Do you think that's make or break?"
( 43:12 ): Michael asks, "Is there a workshop, a thought process, an exercise that you help implement with your clients that helps you start asking the right questions?"
( 47:02 ): Lauryn says, "I want to know what it takes to become Ed Mylett."
( 54:51 ): Lauryn says, "Something I'm struggling with a little bit is I do have so many things I want to achieve and so many things I want to do. And I feel like I haven't nicked the potential of what I want to do. But I also want to be a really present mother. How do you do that with your kids?"
( 1:00:22 ): Michael asks, "How do you deal with the negative corners of the internet?"
( 1:06:21 ): Lauryn asks, "What do you do when someone text messages you in your life and needs something and wants an immediate response? How do you set boundaries around your time with people, with friends, with family members?"
( 1:10:02 ): Lauryn asks, "How do you have the energy after your full day to then go text back, call back, email back?"
♡ | ♡ | ♡ | ♡ | ♡
FOR A CHANCE TO WIN TSC GOODIES
Comment your favorite part of the episode on my latest IG.
If you rate the podcast & send a screenshot of your review to [email protected] you'll get my 5 secret beauty tips!
Are you interested in receiving a quick email from me? Sign up for Tipsy Thursday to get my favorite tips, tricks and more straight to your inbox.
If you have a question for us or want to request a guest, comment on our Instagrams ( @theskinnyconfidential & @michaelbosstick )  or ask us in TSC Him & Her Podcast Facebook group. Thank you for your attention and support!
x
Lauryn & Michael
+  find more : Instagram | youtube | podcast
GET THE EDIT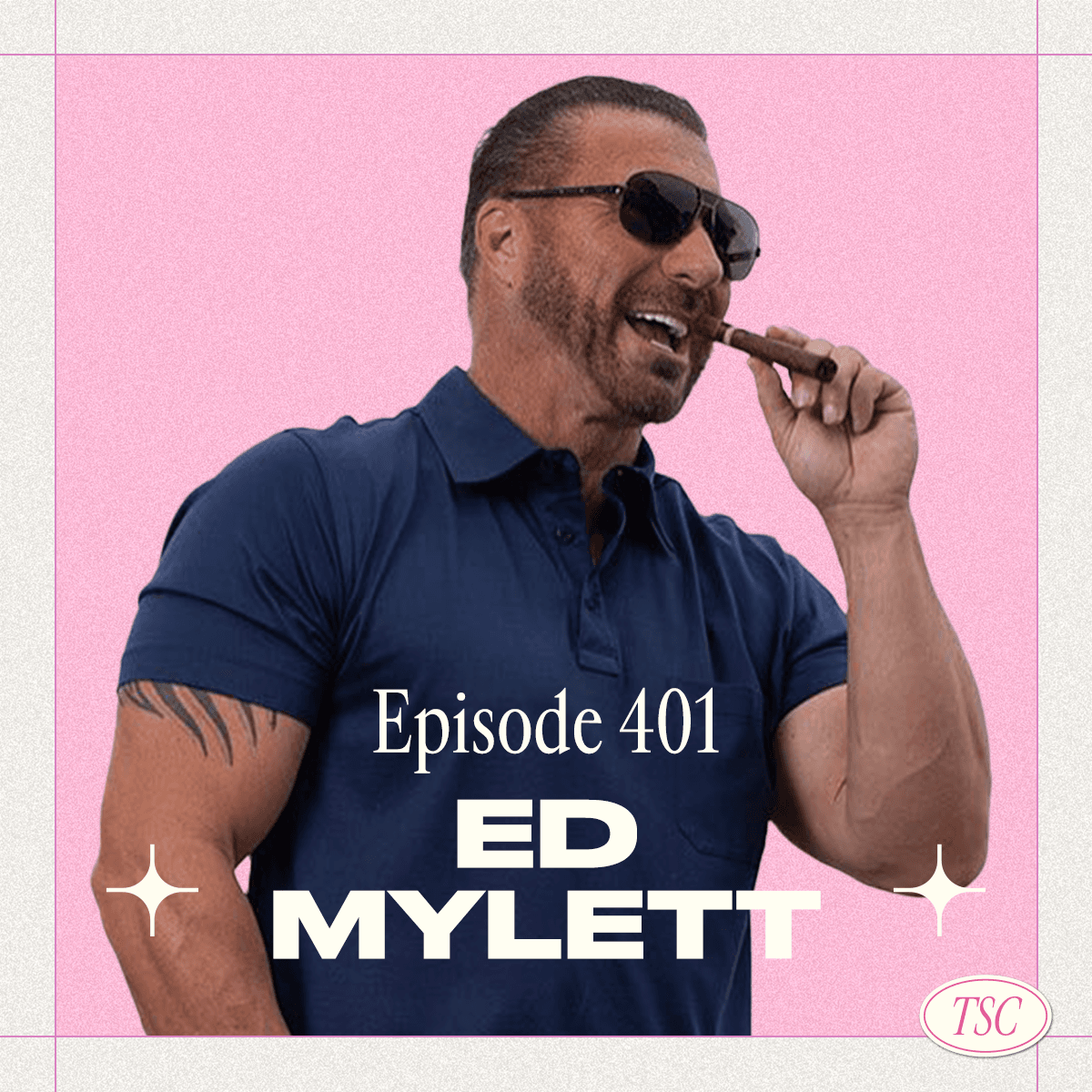 #467 Ed Mylett