This week on THE SKINNY CONFIDENTIAL HIM & HER PODCAST…
( 0:55 ): Welcome back to TSC HIM & HER Show. #454: Nicole Psomas is a physical therapist and author who graduated with a Master's of Health and Science in Physical Therapy from Thomas Jefferson University in 2003. Today Nicole joins the show to discuss her book "After The Cut" – How to prepare for and recover from cosmetic plastic surgery.
DISCUSSION QUESTIONS WITH
( 5:48 ): Lauryn says, "Tell the audience your scar tip."
( 6:22 ): Lauryn asks, "What was it like working with people who just lost a limb?"
( 8:41 ): Lauryn asks, "What's a story that stands out when you got started working with amputees?"
( 13:41 ): Lauryn asks, "Is there anything you've been through that you can pinpoint, like 9/11, that was like a huge rush to the hospital?"
( 20:31 ): Lauryn asks, "What is the most interesting thing you found when you're dissecting this cadaver?"
( 21:23 ): Lauryn asks, "What's the difference between a dead person and a live person?"
( 26:04 ): Lauryn asks, "I would like to know what you're transition, from seeing people that have limbs missing, and then going to people someone whose complaining about their nose job not looking perfect. Does it feel vapid?"
( 35:31 ): Lauryn says, "So now you're in plastic surgery. I want you to tell us all about your method and how you created this and how you came up with it."
( 52:24 ):Lauryn asks, "What are some other things you've seen with people who have body dysmorphia?"
( 56:54 ): Lauryn asks, "What does that look like when you say severe? What are the differences?"
( 1:08:20 ): Lauryn says, "Give us three tiny little hacks that are quick. For instance, I did a hyperbaric chamber."
( 1:13:00 ): Michael asks, "Are there procedures that you see commonly that have issues?"
♡ | ♡ | ♡ | ♡ | ♡
FOR A CHANCE TO WIN TSC GOODIES
Comment your favorite part of the episode on my latest IG.
If you rate the podcast & send a screenshot of your review to asklaur[email protected] you'll get my 5 secret beauty tips!
Are you interested in receiving a quick email from me? Sign up for Tipsy Thursday to get my favorite tips, tricks and more straight to your inbox.
If you have a question for us or want to request a guest, comment on our Instagrams ( @theskinnyconfidential & @michaelbosstick )  or ask us in TSC Him & Her Podcast Facebook group. Thank you for your attention and support!
x
Lauryn & Michael
+  find more : Instagram | youtube | podcast
GET THE EDIT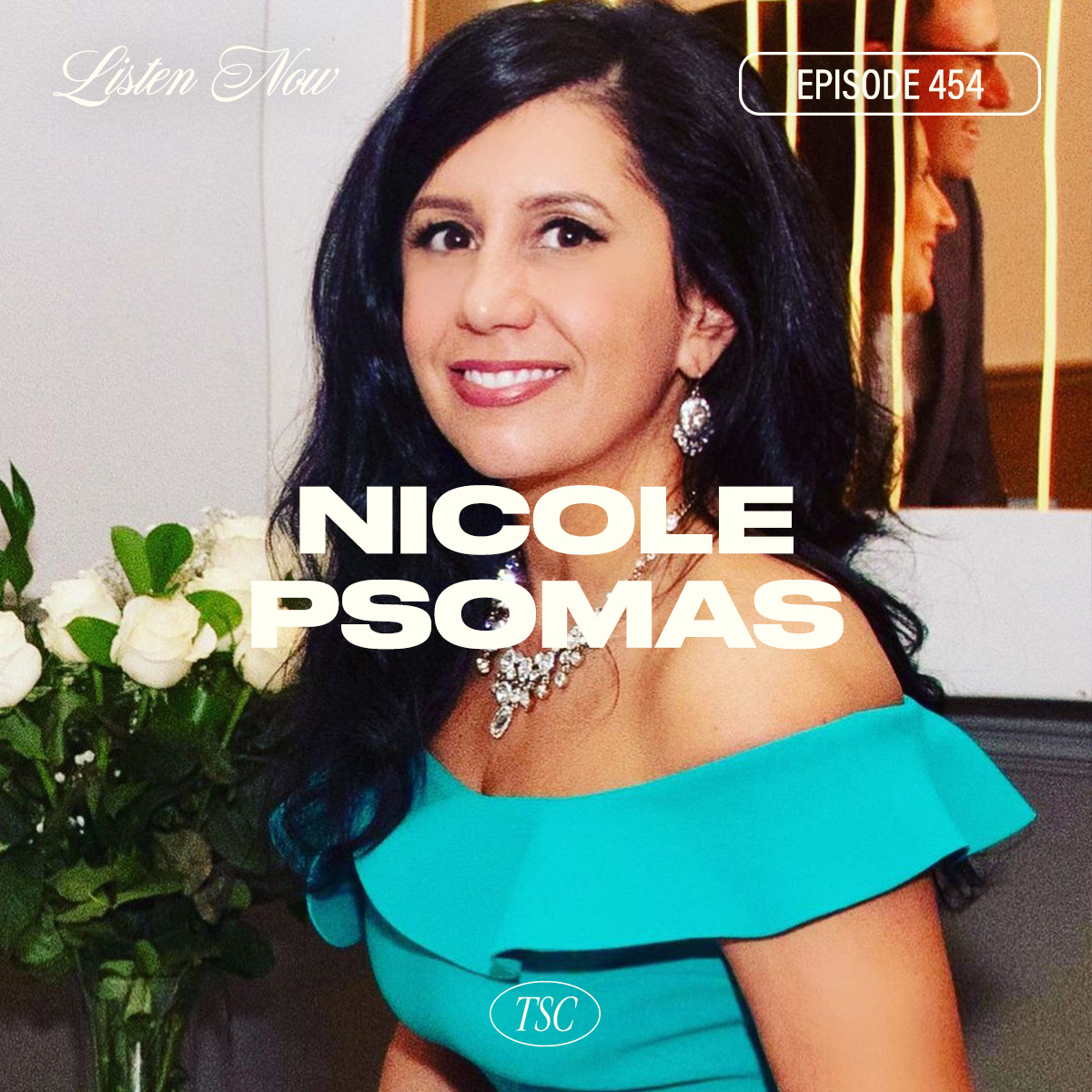 #454- Nicole Psomas