This week on THE SKINNY CONFIDENTIAL HIM & HER PODCAST…
( 0:55 ): Welcome back to TSC HIM & HER Show. #439: On today's episode we are joined by Dr. Phil McGraw & Robin McGraw. Many listeners may be familiar with Dr. Phil and Robin from their world renowned show, Dr. Phil. Today the power couple join us to discuss how their career and marriage got started, secrets to success, current events, and the impact of the times we are living in.
DISCUSSION QUESTIONS WITH
( 6:06 ): Michael asks, "Being interviewed by him, how did you feel about it?"
( 7:31 ): Lauryn says, "Robin, you were saying earlier that you've wanted to add something to what you had said about marriage."
( 8:22 ): Lauryn asks, "Why do you think you're so good at listening?"
( 11:13 ): Lauryn asks, "As both of your successes grew, how did you help to support and manage the relationship?"
( 14:26 ): Lauryn asks, "What does it look like behind closed doors when the cameras are off and he's just Phil at home and you guys are having conversation about work and business?"
( 15:27 ): Michael asks, "As a self proclaimed shy guy, what's the draw to television?"
( 19:43 ): Michael asks, "What do you think makes an effective production team?"
( 25:00 ): Michael asks, "Do you ever get burnt out or do you both of you ever get burnt out on the Dr. Phil persona?"
( 27:04 ): Michael asks, "Is there a set of criteria or something to get on the Dr. Phil show?"
( 34:11 ): Lauryn asks, "Are you both seeing a shift with something and Covid and quarantine and people?"
( 35:05 ): Michael asks, "You think two years of this kind of damage creates twenty years of trauma?"
( 39:17 ): Lauryn says, "Dr. Phil said on Joe Rohan's podcast—you said problems are complex, but solutions are not. What's your solution?"
( 42:09 ): Michael says, "You have a powerful platform—both of you have a powerful platform and voice. And when you say things like, 'You're been rewarding bad behavior.' One, I think it's coming from a doctor's perspective, so I think we should point that out. But can you elaborate on that? And do you get push back for that take?"
( 47:45 ): Lauryn asks, "What do you think you both are going to see with the Dr. Phil show with everything that's going on in the world in the next year and a half?"
( 54:04 ): Lauryn says, "I want to take a little twist. I would love to talk about some challenges that you guys have had with working together or as a couple and how you've worked through them."
( 1:00:24 ): Michael asks, "Were you ever able to get to a place with your father where you were able to get to a good place with him?"
( 1:06:04 ): Lauryn asks, "How have you made sure that they are driven and ambitious, and just like seem to be children who have their shit together I guess."
( 1:06:37 ): Lauryn asks, "Like what are three things that you wanted to instill in them when they were growing up?"
( 1:11:20 ): Lauryn asks, "What is Dr. Phil and Robin's morning routine?"
♡ | ♡ | ♡ | ♡ | ♡
FOR A CHANCE TO WIN TSC GOODIES
Comment your favorite part of the episode on my latest IG.
If you rate the podcast & send a screenshot of your review to asklaur[email protected] you'll get my 5 secret beauty tips!
Are you interested in receiving a quick email from me? Sign up for Tipsy Thursday to get my favorite tips, tricks and more straight to your inbox.
If you have a question for us or want to request a guest, comment on our Instagrams ( @theskinnyconfidential & @michaelbosstick )  or ask us in TSC Him & Her Podcast Facebook group. Thank you for your attention and support!
x
Lauryn & Michael
+  find more : Robin's Instagram | Dr. Phil's Instagram | youtube | podcast
GET THE EDIT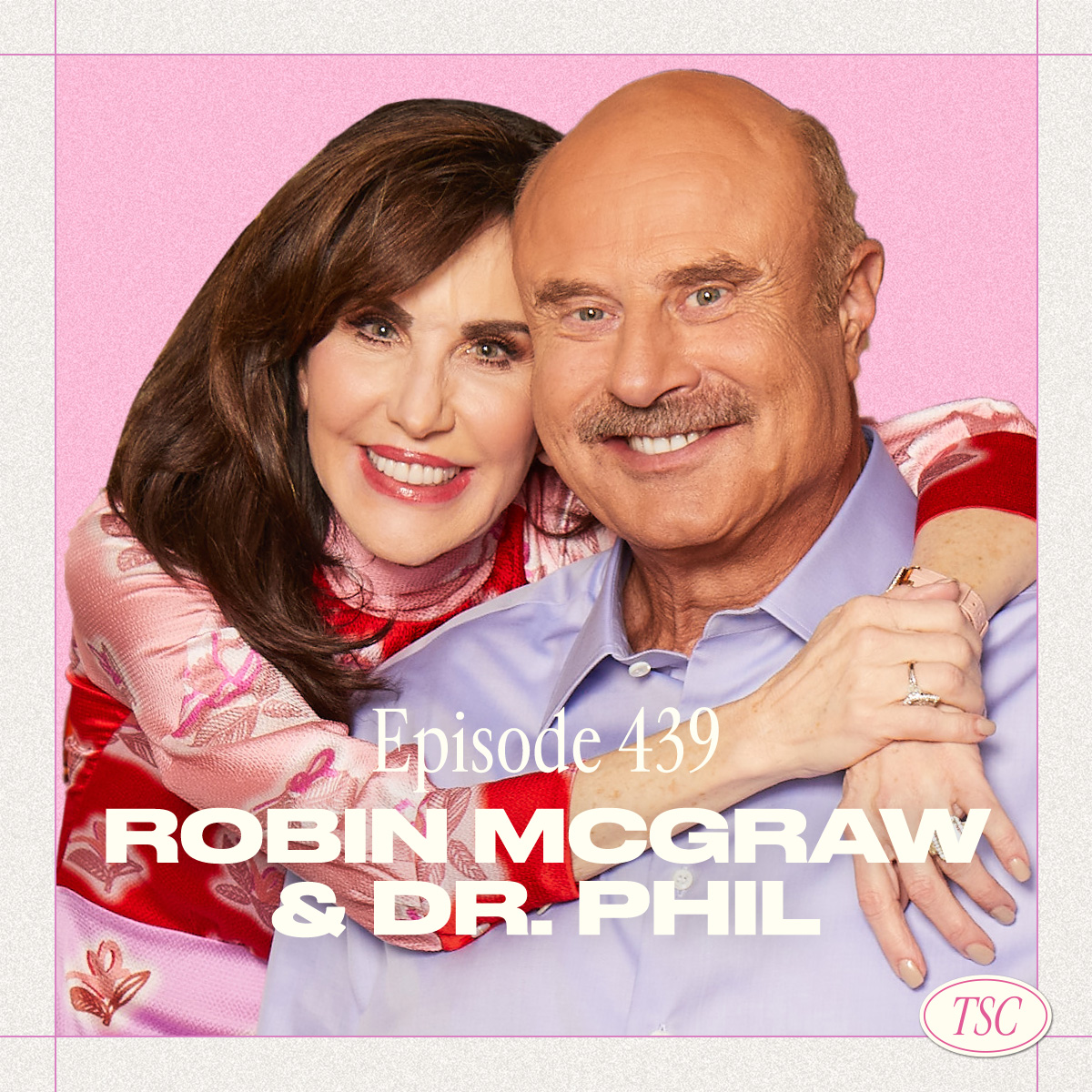 #439- Dr. Phil McGraw & Robin McGraw