This week on THE SKINNY CONFIDENTIAL HIM & HER PODCAST…
( 0:55 ): Welcome back to TSC HIM & HER Show. #431: On today's episode Lauryn and Michael are solo sharing a new life update. Baby number 2 is on the way! The couple discuss how their life has evolved with a child and another on the way as well as things that are different this time around.
DISCUSSION QUESTIONS WITH
( 4:02 ): Michael and Lauryn explain how the figured out Lauryn was pregnant
( 12:34 ): Michael and Lauryn explain how they told their loved ones and how they reacted to the news of the new baby
( 17:14 ): Lauryn talks about how her new pregnancy is different than her previous pregnancy
( 22:43 ): Lauryn discusses what she is doing differently this pregnancy
♡ | ♡ | ♡ | ♡ | ♡
FOR A CHANCE TO WIN TSC GOODIES
Comment your favorite part of the episode on my latest IG.
If you rate the podcast & send a screenshot of your review to asklaur[email protected] you'll get my 5 secret beauty tips!
Are you interested in receiving a quick email from me? Sign up for Tipsy Thursday to get my favorite tips, tricks and more straight to your inbox.
If you have a question for us or want to request a guest, comment on our Instagrams ( @theskinnyconfidential & @michaelbosstick )  or ask us in TSC Him & Her Podcast Facebook group. Thank you for your attention and support!
x
Lauryn & Michael
+  find more : Instagram | youtube | podcast
GET THE EDIT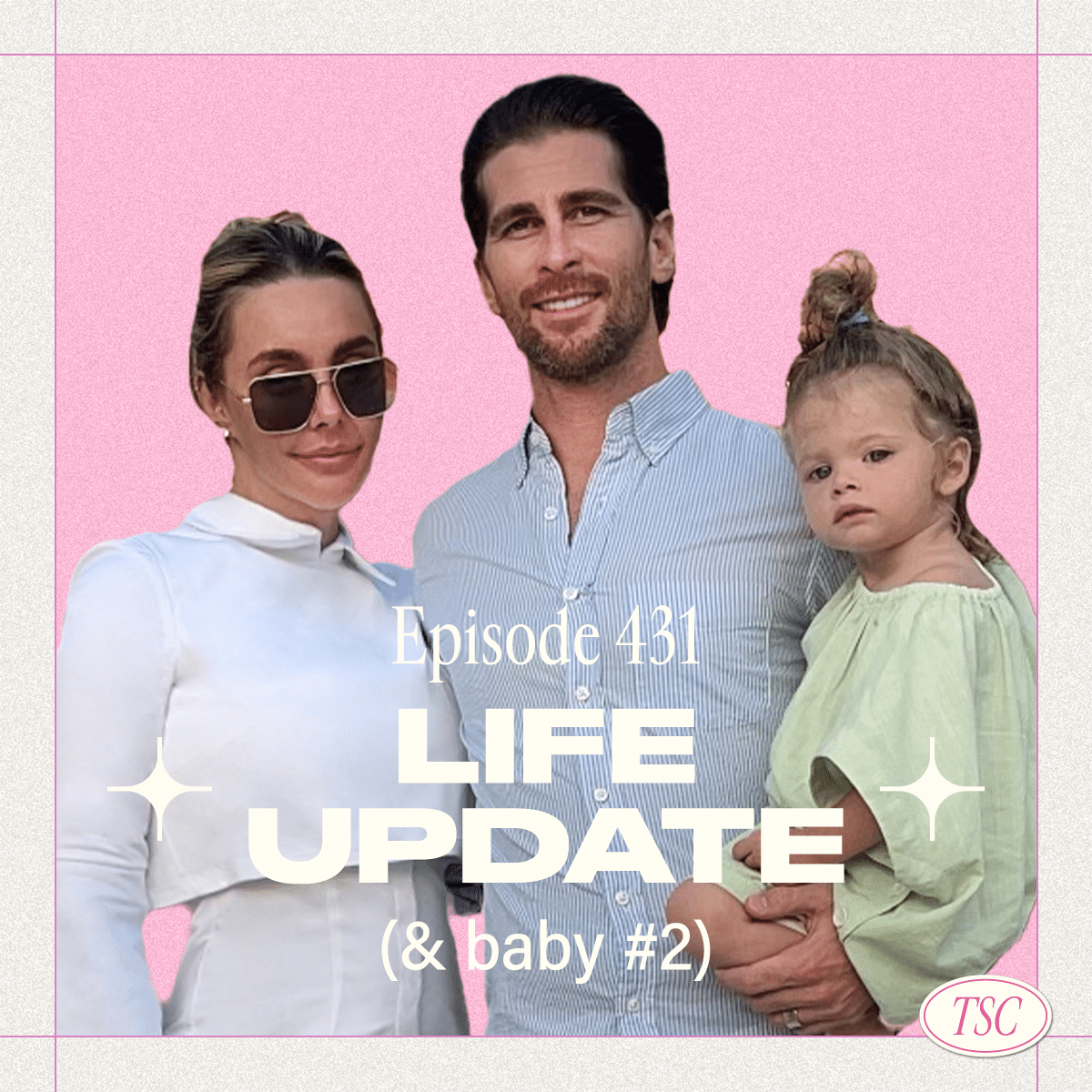 #431- Life Update: Bosstick Baby Number 2 Is On The Way!