This week on THE SKINNY CONFIDENTIAL HIM & HER PODCAST…
( 0:55 ): Welcome back to TSC HIM & HER Show. #391: On today's episode we are joined by the one and only, Spencer Pratt. Spencer joins the show today for a no holds barred conversation. In typical Spencer fashion he let's us know what really goes on in the world of entertainment. What it was like during the heyday of Hollywood celebrity fame, and how he has evolved since then. We also discuss the return of The Hills and the part he plays for that show.
DISCUSSION QUESTIONS WITH
( 4:38 ): Lauryn asks, "Before we even get into the episode, what's your Belcampo order?"
( 7:45 ): Lauryn says, "You're probably one of the best dads I've ever seen. Did that come natural to you?"
( 9:20 ): Lauryn asks, "Do you guys have like a morning time or nighttime routine?"
( 12:13 ): Michael asks, "When you look back on your life and career, does it kind of boggle your mind sometimes?
( 18:21 ): Lauryn asks, "What was real fame? Because you guys were on the cover of every magazine. Like, you couldn't look away."
( 40:30 ): Lauryn asks, "Going back, if you could edit it how you wanted it to be, what would you tweak?"
( 42:01 ): Michael asks, "When you start experiencing that level of fame–you know, you go from hustling, trying to get on the show just like everybody else–and all of a sudden you're getting chased by 15 cars, how did you feel about it?"
( 50:50 ): Lauryn asks, "Why don't they let you produce it?"
( 53:23 ): Lauryn says, "You're very, very strategic and smart when it comes to all of this and you mentioned earlier you studied fame. What did you mean by that?"
( 56:47 ): Lauryn asks, "Who are some people that you can point to where you're like 'They brought it. They're doing it right.'?"
( 1:00:09 ): Lauryn asks, "So what do you in your perfect world hope the future of the hills is?"
( 1:03:20 ): Lauryn asks, "What are you and Heidi doing right now?"
( 1:13:33 ): Lauryn asks, "If you were going to start with one crystal from your website for our audience that promotes good energy?"
( 1:16:54 ): Lauryn asks, "Where can everyone find you and Pratt Daddy Crystal? Pimp yourself out."
♡ | ♡ | ♡ | ♡ | ♡
FOR A CHANCE TO WIN TSC GOODIES
Comment your favorite part of the episode on my latest IG.
If you rate the podcast & send a screenshot of your review to [email protected] you'll get my 5 secret beauty tips!
Are you interested in receiving a quick email from me? Sign up for Tipsy Thursday to get my favorite tips, tricks and more straight to your inbox.
If you have a question for us or want to request a guest, comment on our Instagrams ( @theskinnyconfidential & @michaelbosstick )  or ask us in TSC Him & Her Podcast Facebook group. Thank you for your attention and support!
x
Lauryn & Michael
+  find more : Instagram | youtube | podcast
GET THE EDIT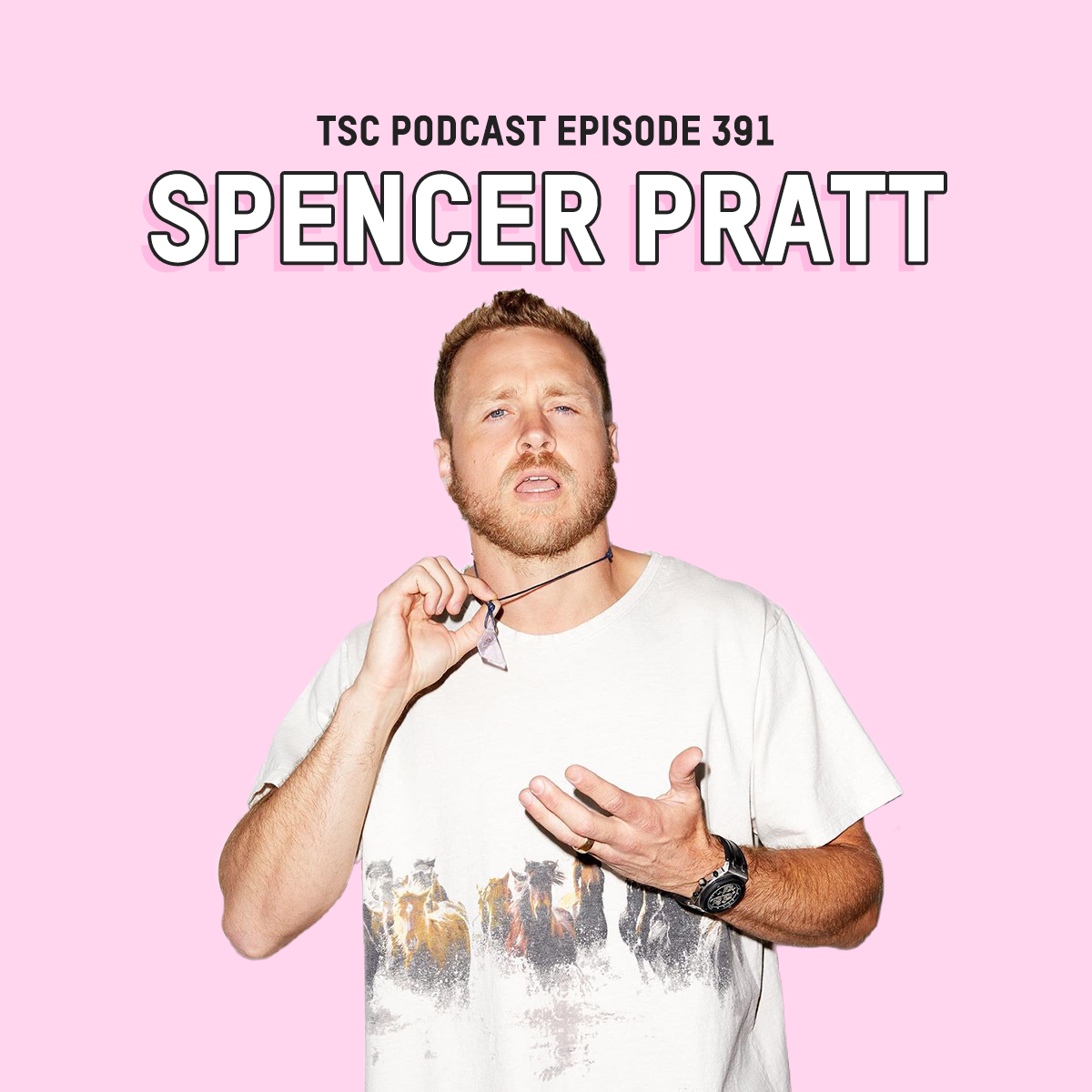 #391- Spencer Pratt