This week on THE SKINNY CONFIDENTIAL HIM & HER PODCAST…
( 0:55 ): Welcome back to TSC HIM & HER Show. #353: Today we are joined by Jamie O'Banion. Jamie is the CEO and Founder of BeautyBio, a wife, and a mother. On this episode we discuss how Jamie gets it all done in her business and personal life. We also discuss strategies to pursue a business while keeping your personal life and family life on the right path. We also discuss life lessons learned along the way and beauty tips.
DISCUSSION QUESTIONS WITH
( 4:02 ): Lauryn says, "Let's go way back to your childhood. Have you always been such an overachiever?"
( 9:51 ): Lauryn says, "Modeling is a lot of work. Can you speak on that? Because I don't think people understand how much work it is."
( 15:07 ): Michael says, "I want to talk about the muscle that you build over time of just not giving up. And how you've personally done that."
( 20:10 ): Lauryn says, "First, I would love to know how you decided to launch this and how it came about, and then I would love for you to talk about your messy middle."
( 22:28 ): Lauryn asks, "So you were seeing the back end of what was actually going into the skincare that people were using and it wasn't even enough to work?"
( 36:06 ): Lauryn says, "I have a question I've been dying to ask you this whole time. And I've never talked about it on this show, and I feel like you're the perfect person to talk about this with me. If you're having happy hour with me- what's your answer? Forget the audience for a second. I am experiencing so much mom guilt- I can't believe it."
( 1:13:10 ): Lauryn says, "So maybe you can talk about how important it is to be using the right one."
( 1:20:26 ): Michael asks, "How often can you micro needle without doing it too much?"
( 1:23:42): Lauryn asks, "One more time, where can everyone find you? Where can everyone shop your products?"
♡ | ♡ | ♡ | ♡ | ♡
FOR A CHANCE TO WIN TSC GOODIES
Comment your favorite part of the episode on my latest IG.
If you rate the podcast & send a screenshot of your review to asklaur[email protected] you'll get my 5 secret beauty tips!
Are you interested in receiving a quick email from me? Sign up for Tipsy Thursday to get my favorite tips, tricks and more straight to your inbox.
If you have a question for us or want to request a guest, comment on our Instagrams ( @theskinnyconfidential & @michaelbosstick )  or ask us in TSC Him & Her Podcast Facebook group. Thank you for your attention and support!
x
Lauryn & Michael
+  find more : Instagram | youtube | podcast
GET THE EDIT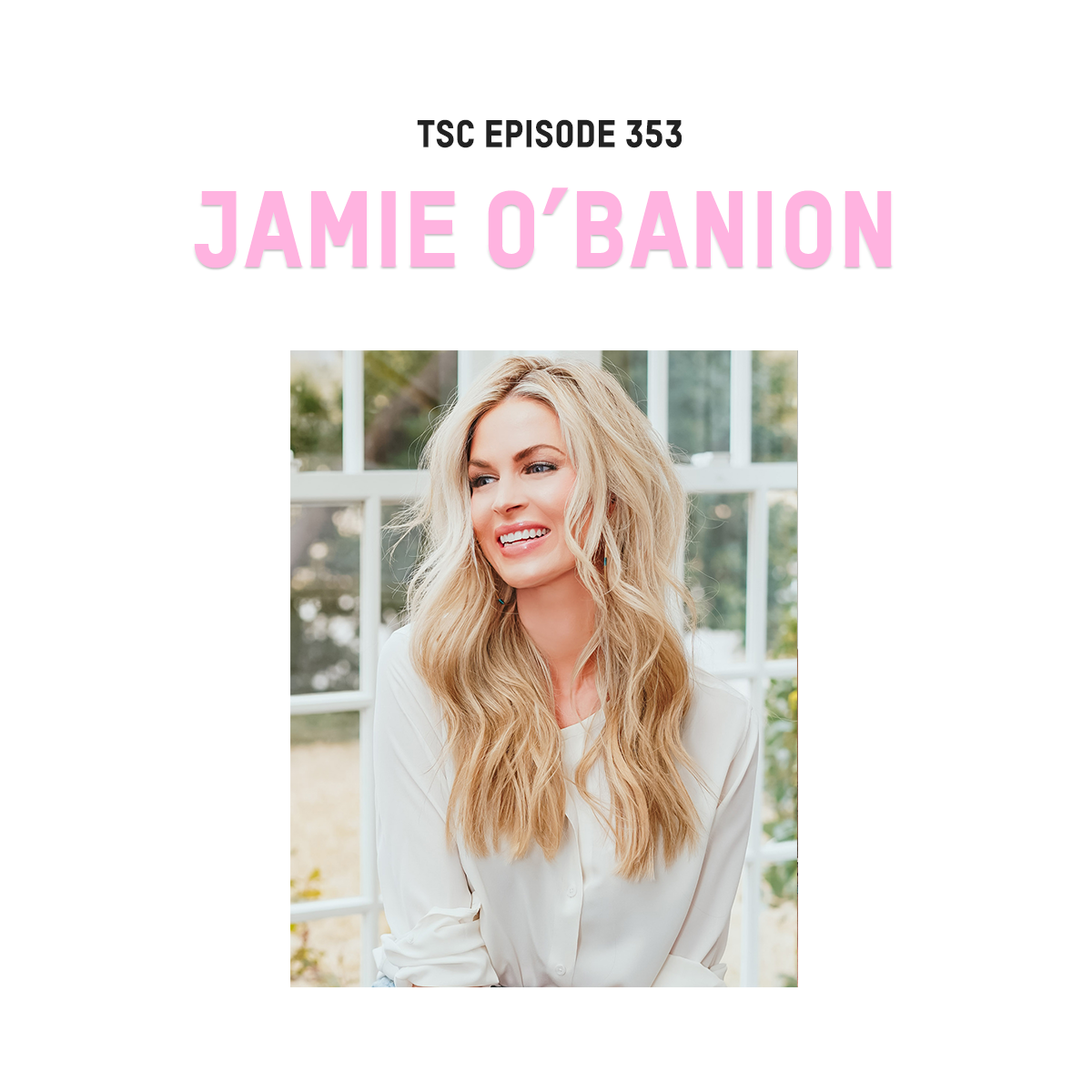 #353- Jamie O'Banion