This week on THE SKINNY CONFIDENTIAL HIM & HER PODCAST…
( 0:55 ): Welcome back to TSC HIM & HER Show. #349: On today's episode we are joined by RHOSLC break out star Meredith Marks. Meredith joins the show to discuss her journey as a new reality star. What it's like behind the scenes and adjusting to life in the public eye, and how it can impact relationships. We also discuss beauty tips and tricks, business, life, and more.
DISCUSSION QUESTIONS WITH
( 5:15 ): Lauryn says, "I want to go way back, way back before housewives, and talk about what your childhood and how you grew up and what your family life was like."
( 13:44 ): Lauryn says,  "I have a question because I just had a baby. And, it's hard to make time for each other. You had three kind of back to back. How did that go?"
( 22:25 ): Michael asks, "How have you dealt- coming into the public eye so quickly obviously on platform like Housewives everyone's watching- how have you seat with that? You know maybe before you had a more private life."
( 27:06 ): Lauryn says,, "I want to know if there's a reason that you're emotionally controlled. Is it from like you mentioned law? Do you practice stoicism? Is there something that you do in the morning? What are the routines that you do to keep you even-keeled?"
( 45:11 ): Lauryn asks, "So how did you find your place after four years?"
( 50:49 ): Lauryn asks, "What is the tips with a setting? I think a setting is really important- how you set the diamond."
( 54:33 ): Lauryn asks, "Is there anything that you reach for that is like a healthy snack on the regular?"
( 54:49 ): Michael says, "I imagine though, when you're seeing something after the fact, that you know is out of context."
( 1:02:41 ): Lauryn says, "Everyone also wants to know your beauty tips and tricks. Are there things you reach for all the time? Skin? Makeup?"
( 1:09:09 ): Lauryn asks, "If you were to leave our audience with something you think makes a successful person, what would that be?"
♡ | ♡ | ♡ | ♡ | ♡
FOR A CHANCE TO WIN TSC GOODIES
Comment your favorite part of the episode on my latest IG.
If you rate the podcast & send a screenshot of your review to asklaur[email protected] you'll get my 5 secret beauty tips!
Are you interested in receiving a quick email from me? Sign up for Tipsy Thursday to get my favorite tips, tricks and more straight to your inbox.
If you have a question for us or want to request a guest, comment on our Instagrams ( @theskinnyconfidential & @michaelbosstick )  or ask us in TSC Him & Her Podcast Facebook group. Thank you for your attention and support!
x
Lauryn & Michael
+  find more : Instagram | youtube | podcast
GET THE EDIT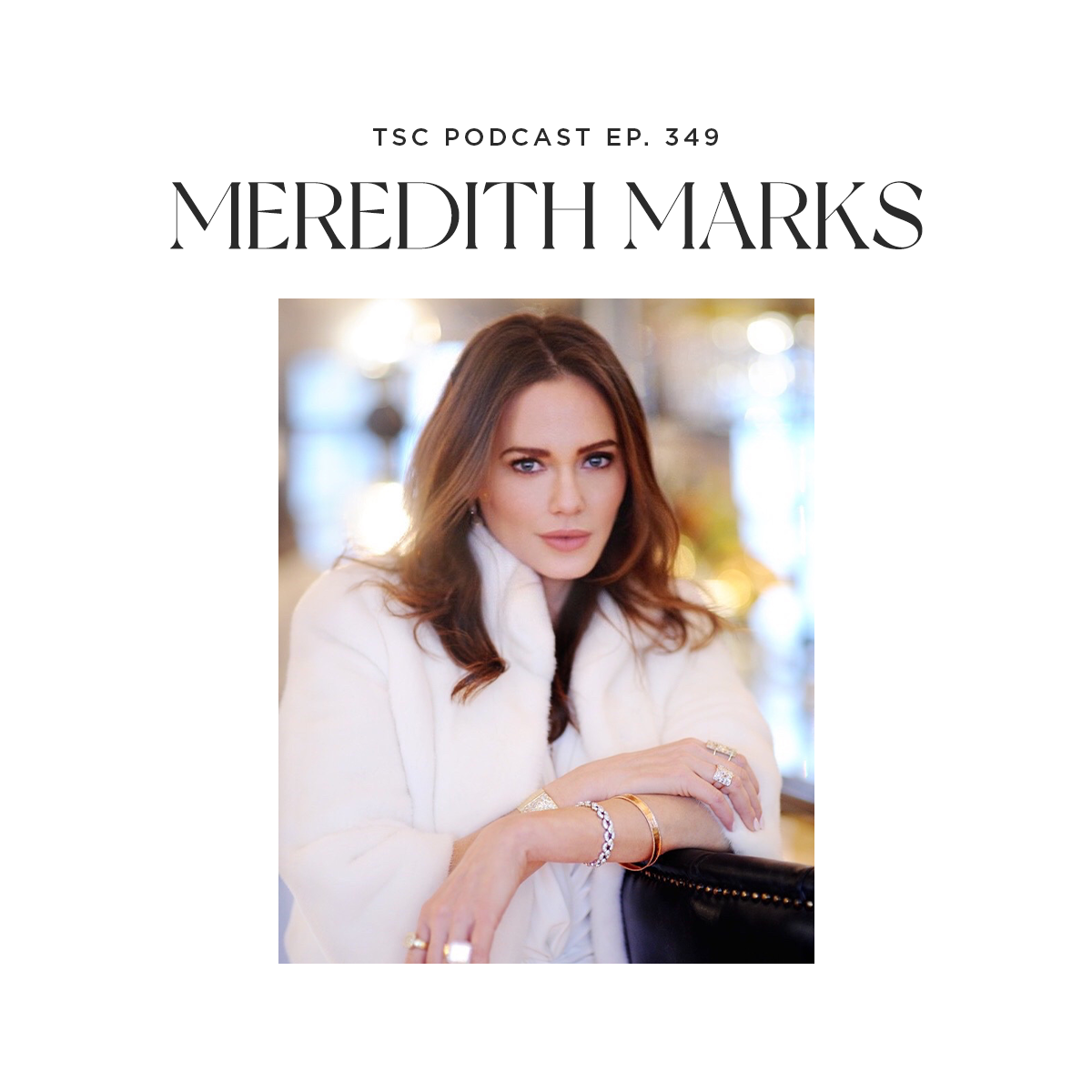 #349- Meredith Marks