This week on THE SKINNY CONFIDENTIAL HIM & HER PODCAST…
( 0:55 ): Welcome back to TSC HIM & HER Show. #347: On today's episode we are joined by Carly Stein. Carly is the founder and CEO of the groundbreaking company, Beekeeper's Naturals. On today's episode we discuss how Carly discovered the cure to an illness she was dealing with using bees. We also discuss how bees produce some of the world's most powerful healing remedies. This is also a deep dive into an entrepreneur who didn't take no for an answer and came out the other side a massive success.
DISCUSSION QUESTIONS WITH
( 8:08 ): Michael asks, "So what is propolis exactly?"
( 11:40 ): Michael asks, "And no doctor here ever recommended it to you before for your condition?"
( 12:16 ): Lauryn asks, "Can you walk us through the benefits and micro benefits of bee pollen, royal jelly, and propolis?"
( 21:27 ): Lauryn asks, "What about allergies? In Austin, I know there's this thing called cedar fever. Have you seen this helping with anything like that?"
( 23:22 ): Michael asks, "Bees- why do people have such an extreme allergic reaction to bees?"
( 35:10 ): Lauryn asks, "So you're selling out of farmers markets- how do you take that, to creating a deck, to having Cameron Diaz involved, to having I think a lot of different, very amazing entrepreneurs involved, to where it is now?"
( 52:06 ): Lauryn asks, "What's something you didn't know when you started this that you know now that you wish you knew?"
( 54:18): Lauryn asks, "What's your daily routine? We always talk about routines on this podcast."
( 56:50 ): Michael says, "Tell me if this is wrong. People that have told me about it have said that you kind of in a weird way reconnect with your childhood."
( 1:00:50 ): Lauryn asks, "So what advice would you give to someone who say we're going through COVID, they have an idea like yours, maybe they're getting push back from family and friends, what advice would you tell them?"
♡ | ♡ | ♡ | ♡ | ♡
FOR A CHANCE TO WIN TSC GOODIES
Comment your favorite part of the episode on my latest IG.
If you rate the podcast & send a screenshot of your review to asklaur[email protected] you'll get my 5 secret beauty tips!
Are you interested in receiving a quick email from me? Sign up for Tipsy Thursday to get my favorite tips, tricks and more straight to your inbox.
If you have a question for us or want to request a guest, comment on our Instagrams ( @theskinnyconfidential & @michaelbosstick )  or ask us in TSC Him & Her Podcast Facebook group. Thank you for your attention and support!
x
Lauryn & Michael
+  find more : Instagram | youtube | podcast
GET THE EDIT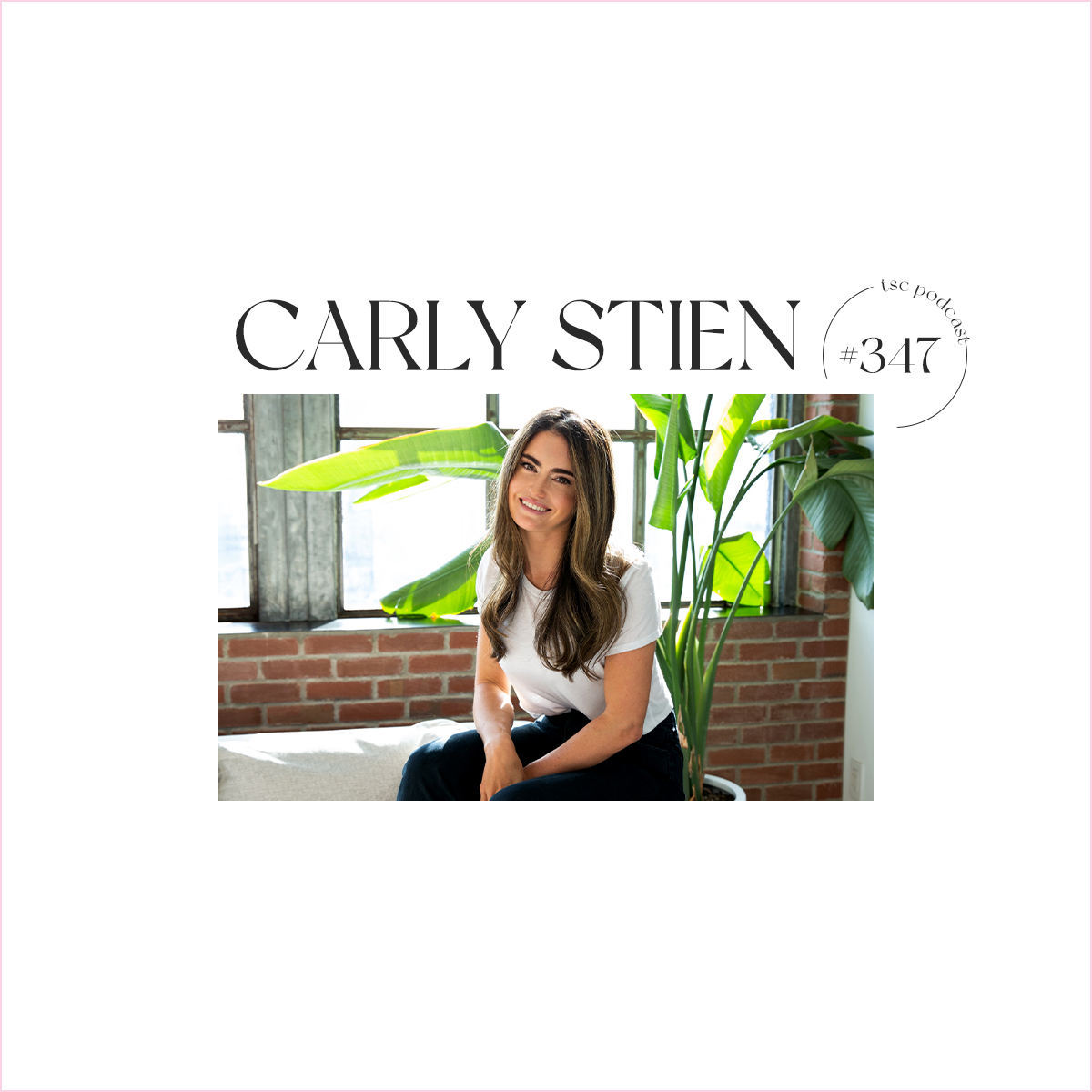 #347- Carly Stein of Beekeepers Naturals