This week on THE SKINNY CONFIDENTIAL HIM & HER PODCAST…
( 0:55 ): Welcome back to TSC HIM & HER Show. #321: On today's episode we are joined by Lisa Vanderpump. Many listeners may recognize Lisa from The Real Housewives Of Beverly Hills and Vanderpump Rules. Lisa is a British restaurateur, television personality, author and actress. On Today's episode we discuss the future of Vanderpump Rules, Housewives juice and drama, grief, and how we can forgive.
DISCUSSION QUESTIONS WITH
( 4:35 ): Lauryn asks, "Have you always been like that? Even when you were little, a little girl, do you remember doing this with your room?"
( 7:46 ): Lauryn says, " I would love to know, just because of everything that's been going on with quarantine and COVID, what are some tips for our audience to make their home, whether it's a one bedroom, a dorm room, whatever it is, fee good?"
( 12:41 ): Lauryn says, "It just feels like there's not as much depth, and it feels as though they're reaching for stuff to find. Whereas when you were on the show, it had so much character. Looking back on that experience, are you glad you had it? Are you glad it's over?"
( 29:27 ): Lauryn says, "With Vanderpump, do you feel like you're responsible for all of these people on the show? Because like us, you can't control what comes out of their mouth."
( 30:00 ): Michael says, "Stassi's been on this show, and I always think to myself regardless of her making mistake or not, wouldn't it be so much more useful- not just to her but to society- to have people watch her go through the potential path of redemption or not and then learn from those experiences?"
( 33:57 ): Lauryn says, "I would love to go back and hear about the first time you met Kent."
( 45:30 ): Lauryn says, "You've also done some thing that I didn't even know you've done, and that is discuss suicide. And my mom  committed suicide when I was 18, and to see you who is so fab and so beautiful and Housewives talking about it was-it never gets talked about because people are so uncomfortable to talk about. And when I was 18, this was 12 years ago, no one would talk about it with me. So to see you come on Housewives and talk about it, it was so inspiring."
( 54:51 ): Lauryn asks, "When new cast members come in, is there a pressure in any kind of way for them to perform in a way so maybe they don't get cut, and so maybe like they're doing and saying they normally wouldn't necessarily do if the cameras were on in order to stay on the show. Do you give any leeway for that?" 
( 1:07:01 ): Lauryn says, "If you could leave our audience with a motto that you live by, what would it be?"
♡ | ♡ | ♡ | ♡ | ♡
FOR A CHANCE TO WIN TSC GOODIES
Comment your favorite part of the episode on my latest IG.
If you rate the podcast & send a screenshot of your review to asklaur[email protected] you'll get my 5 secret beauty tips!
Are you interested in receiving a quick email from me? Sign up for Tipsy Thursday to get my favorite tips, tricks and more straight to your inbox.
If you have a question for us or want to request a guest, comment on our Instagrams ( @theskinnyconfidential & @michaelbosstick )  or ask us in TSC Him & Her Podcast Facebook group. Thank you for your attention and support!
x
Lauryn & Michael
+  find more : Instagram | youtube | podcast
GET THE EDIT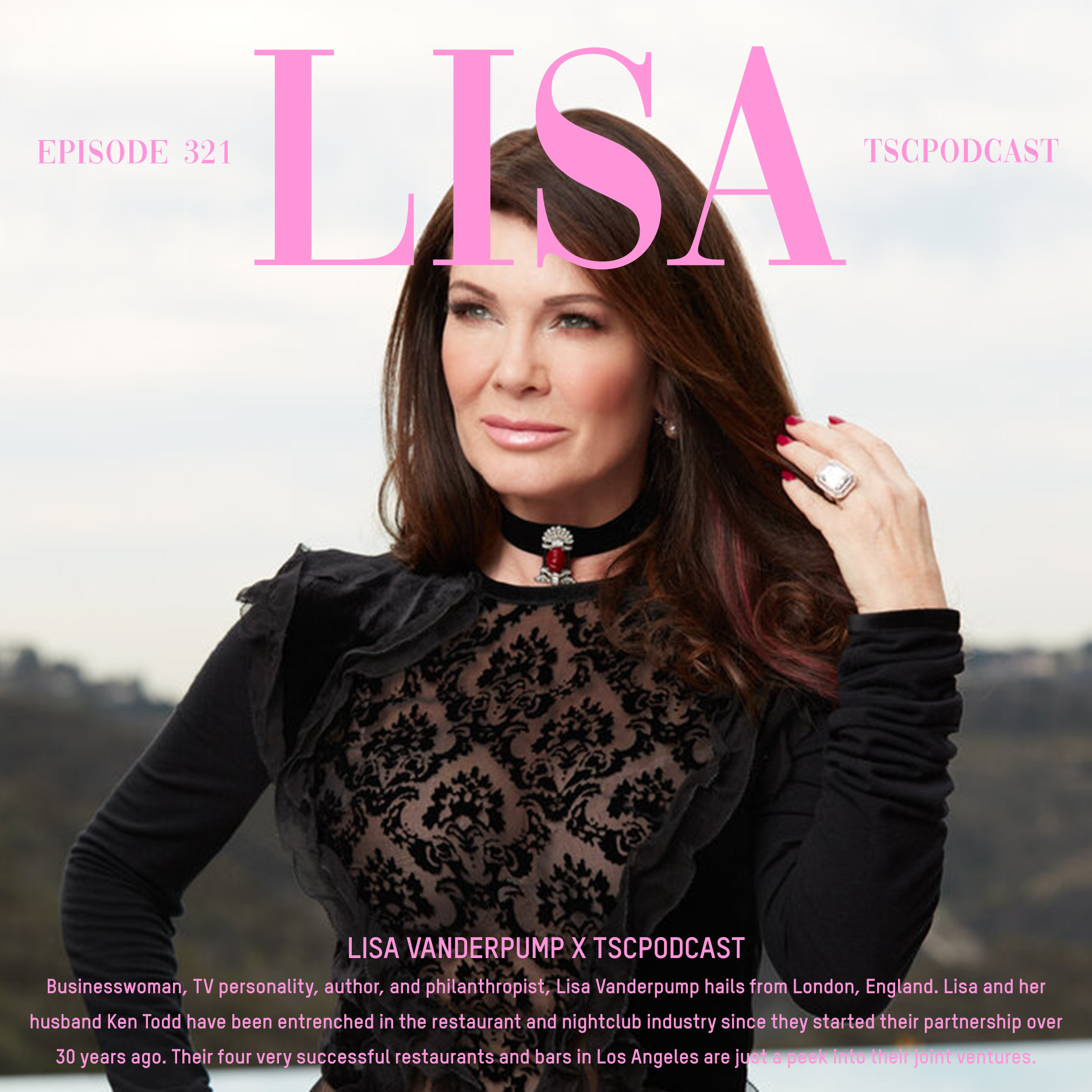 #321- Lisa Vanderpump