This week on THE SKINNY CONFIDENTIAL HIM & HER PODCAST…
( 0:55 ): Welcome back to TSC HIM & HER Show. #288: On this episode Lauryn and Michael breakdown what they believe makes a relationship stay afloat. Covering topics on how couples manage finances, work together, parent together, stop fighting, and have better sex. The couple discuss why they believe their relationship works and try to provide tips and tactics for couples to stay in health relationships.
DISCUSSION QUESTIONS WITH
( 1:48): Lauryn explains the history behind their relationship
( 2:38 ): Lauryn explains her philosophy behind relationships
( 4:22 ): Lauryn and Micheal delve into how they handle finances
( 11:32 ): Michael begins the discussion about parenting
( 22:35 ): Lauryn and Michael start talking about how they navigate working together
( 38:54 ): Michael delves into how they address fights 
( 42:46 ):Taylor adds his two cents about Lauryn and Michael's relationship
( 48:50 ): Lauryn and Michael discuss what sex means in their relationship
( 57:11): Lauryn and Michael get into in-laws
♡ | ♡ | ♡ | ♡ | ♡
FOR A CHANCE TO WIN TSC GOODIES
Comment your favorite part of the episode on my latest IG.
If you rate the podcast & send a screenshot of your review to asklaur[email protected] you'll get my 5 secret beauty tips!
Are you interested in receiving a quick email from me? Sign up for Tipsy Thursday to get my favorite tips, tricks and more straight to your inbox.
If you have a question for us or want to request a guest, comment on our Instagrams ( @theskinnyconfidential & @michaelbosstick )  or ask us in TSC Him & Her Podcast Facebook group. Thank you for your attention and support!
x
Lauryn & Michael
+  find more : Instagram | youtube | podcast
GET THE EDIT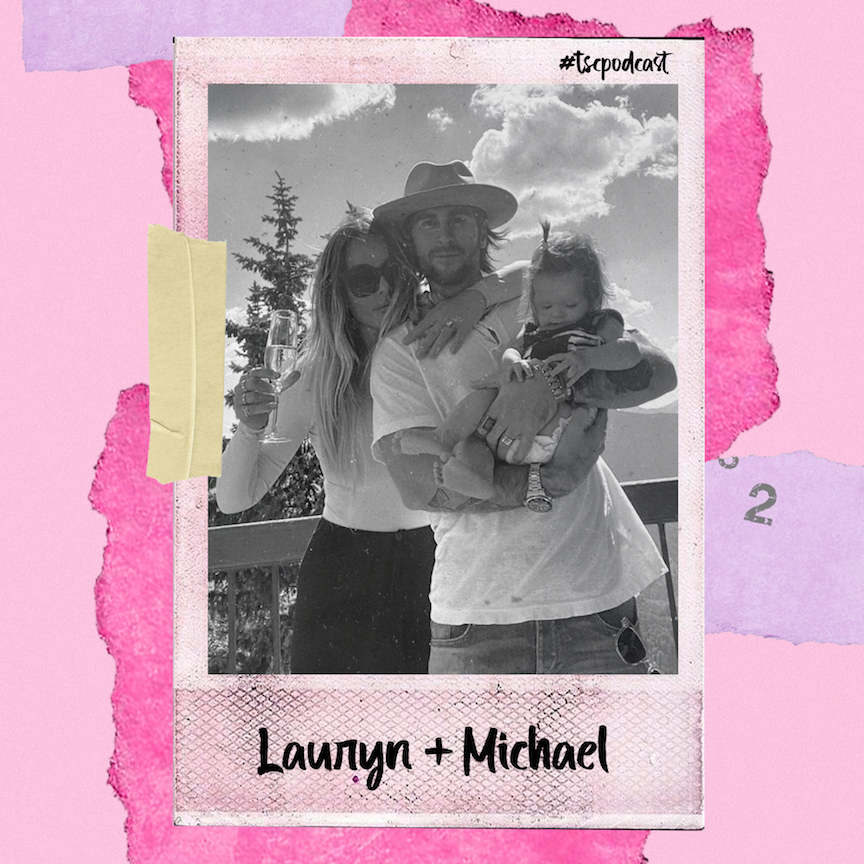 #288- Lauryn & Michael