This week on THE SKINNY CONFIDENTIAL HIM & HER PODCAST…
( 0:55 ): Welcome back to TSC HIM & HER Show. #287: On this episode we are joined again by our friend Ben Greenfield. Ben is a former bodybuilder, Ironman triathlete, human performance consultant, speaker and author of 13 books. Ben has been voted by Greatist as one of the top 100 Most Influential People In Health And Fitness. He works with individuals from all over the globe for both body and brain performance, and specializes in anti-aging, biohacking, and achieving an ideal combination of performance, health and longevity. On today's episode we discuss gut health, inflammation, how to boost our immune systems, how to have better sex, our chronobiology's and psychedelics.
DISCUSSION QUESTIONS WITH
( 6:06 ): Lauryn says, "What has been so difficult for me is the postpartum recovery. And so I think to help my husband and other husbands out there, if you're a girl and you're listening and you're postpartum and you're in the car, turn this mother fucker up."
( 6:24 ): Lauryn asks, "Can you sort of walk my husband through what's going on?" 
( 9:04 ): Lauryn asks, "And just to be clear how long does postpartum go on for?"
( 9:15 ): Lauryn asks, "So what are some things that Michael can do to help me?" 
( 9:20 ): Michael says, "Before that, I want to understand why it occurs."
( 11:02 ): Lauryn says, "Also the weight gain. You're not exactly ready to get in doggy style."
( 20:45 ): Lauryn asks, "So what are some treatments that you do for people that are experiencing such bad anxiety like I have?"
( 22:35 ): Lauryn asks, "People keep saying that; is that the tapping?"
( 28:07 ): Michael says, "I think like this has been a rare instance. We had Gabby Bernstein on the show previously and she was talking about how she had some issues with postpartum as well, and she was saying one of the biggest things is you got to go when you identify it and talk to someone. I think there are so many women listening, and men to some degree, that something happens and they don't realize like you said "this is just my new norm this is how I am," and I think it sounds scary sometimes to think, "oh I got to go talk to someone and fix something" but when it's something like this where there's long term effects like people need to know there are solutions for it if they're willing to take those solutions."
( 25:12 ): Lauryn says, "I also think too, what's overwhelming for me, is that I do probably want to have another baby and then maybe another one. So maybe three. And what's overwhelming about this whole process is you gain all this weight, hopefully for me I'm going to lose it, but then you have to do it again, and again, and also experience maybe more postpartum anxiety. So it's almost like maybe I can see the light at the end of the tunnel if I just wanted to have one kid but I know I want to do it two more times so that makes me anxious."
( 27:22 ): Lauryn asks, "How can Michael be a better partner to me during this?"
( 44:27 ): Michael says, "Now we have to coordinate our schedules to fix a child in the mix, and I think that's not happening."
( 47:45 ): Michael asks, "47:09- Lauryn says, "I feel like I didn't settle when it came to a partner."
( 48:46 ): Michael says, "I think we've gotten to a point now where it's like 'Okay you can't actually operate the same way you used before the kid. You now have to accommodate and get together as a team and figure out what are we doing now and what adjustments and compromises do we need to make sure that we're still doing what we want to do and hitting those non negotiable but also accounting for having a child in the mix." 
( 58:11 ): Lauryn asks, "With postpartum I've noticed I'm more sensitive to things I wasn't sensitive to. So certain light, certain sounds, doors, like stuff that I wasn't, and I notice that it's intensified. So is that something you hear a lot?"
( 59:08 ): Lauryn asks, "What is the secret to having 4 children?"
( 1:00:37 ): Lauryn asks, "So when you guys had kids was it really seamless for you guys?"
( 1:04:33 ): Michael asks, "1:04:33- Lauryn says, "Tell us about your parenting workshop."
♡ | ♡ | ♡ | ♡ | ♡
FOR A CHANCE TO WIN TSC GOODIES
Comment your favorite part of the episode on my latest IG.
If you rate the podcast & send a screenshot of your review to asklaur[email protected] you'll get my 5 secret beauty tips!
Are you interested in receiving a quick email from me? Sign up for Tipsy Thursday to get my favorite tips, tricks and more straight to your inbox.
If you have a question for us or want to request a guest, comment on our Instagrams ( @theskinnyconfidential & @michaelbosstick )  or ask us in TSC Him & Her Podcast Facebook group. Thank you for your attention and support!
x
Lauryn & Michael
+  find more : Instagram | youtube | podcast
GET THE EDIT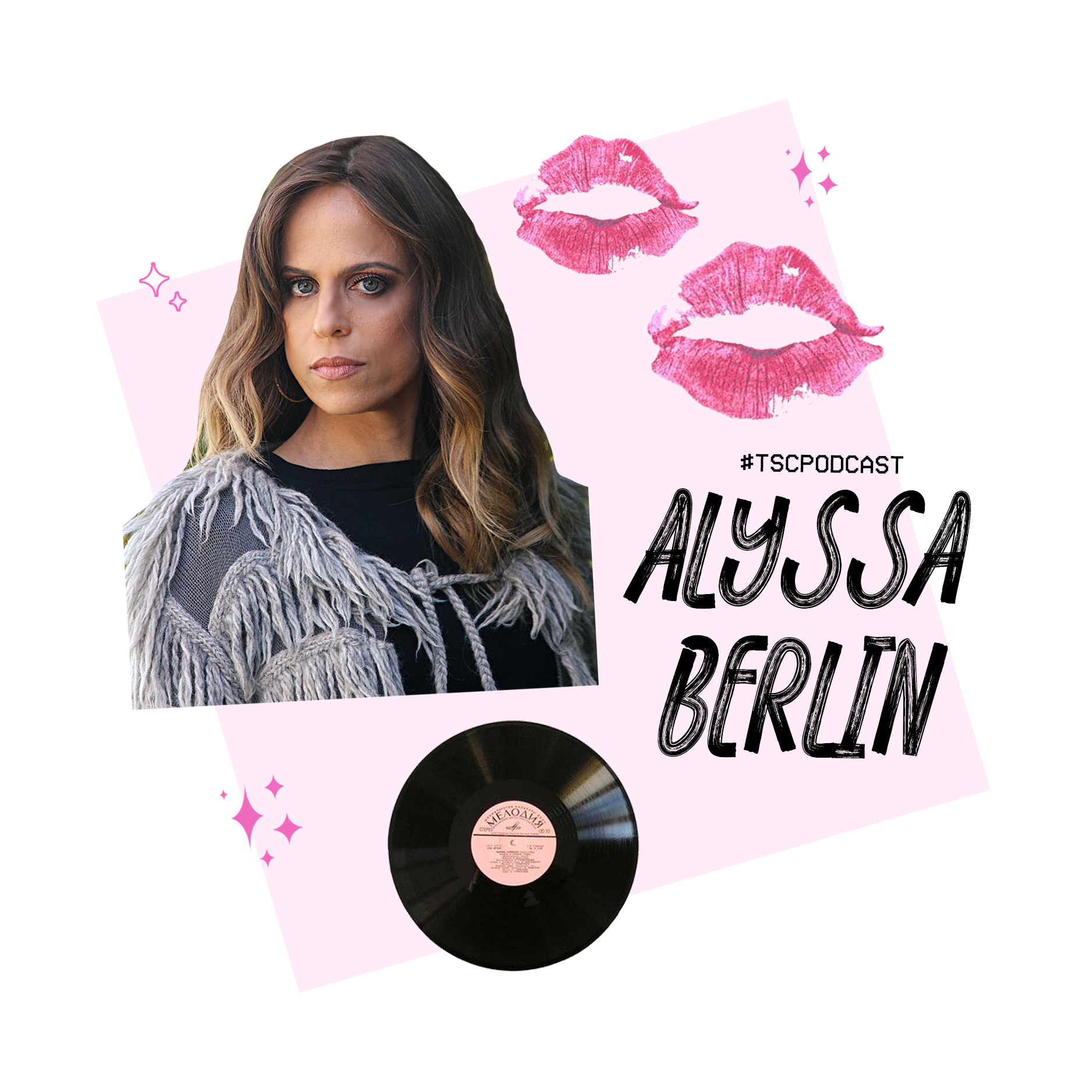 #286- Dr. Alyssa Berlin