This week on THE SKINNY CONFIDENTIAL HIM & HER PODCAST…
( 0:55 ): Welcome back to TSC HIM & HER Show.#278: On this episode we are joined again by Dr. Steven Gundry. Dr. Gundry is a best selling author, cardiac surgeon, and medical researcher. On today's episode we discuss hormone balance, how to build our immune system to help defend against Covid-19, and what are diets could look like for increased longevity.
DISCUSSION QUESTIONS WITH
(6:50): Lauryn asks, "What can we be doing right now to make our immune system fucking killer?"
(10:44): Michael says, "I think where a lot of Americans were confused was 'Okay, we need Vitamin D. We can't get Vitamin D indoors. What are we supposed to do? We need it. We're deficient in it.'"
(13:17): Michael asks, "What else can people do to boost their immunity?"
(30:14): Lauryn asks, "So what are some foods that people think are healthy that are not healthy and what are some modifications that people can make to those foods?"
(34:46): Michael asks, "How are we feeling about the masks?"
(38:44): Michael asks, "But what you're saying here is that it's not going to help if I cough or sneeze when I'm wearing my cowboy mask. But what about the spread of COVID?"
(44:40): Lauryn says, "Your olive oil. Last time you were on the podcast, you were raving about how much olive oil you eat. Why is olive oil so important to our diets?"
(48:01): Lauryn asks, "Why is your olive oil different than other olive oils out there?"
(52:45): Lauryn says, "I want to talk about hormones. This has been a topic that's been brought up on my platform a lot because I went and got my hormones tested, and they found I have low thyroid, low testosterone and low progesterone. I guess this is a three part question. How can I balance that in the most efficient way? And another question everyone keeps asking me is if they want to get their hormones tested, should they go to a hormones specialist or an endocrinologist?"
(56:23): Lauryn asks, "And what do you think about testosterone and progesterone replacements?"
(59:22): Lauryn asks, "So what do you think about the thyroid medicine? Is that separate from the hormones?"
(1:02:49): Lauryn says, "So, let's make up a girl whose 28-35 years old. And she needs to lose 20-30 pounds, and she doesn't even know where to start. How would you coach her?"
(1:07:21): Lauryn asks, "So can you give us an example of a day of eating for this girl I made up?"
(1:10:14): Lauryn asks, "Okay so just to get really micro with you- What is a Monday day of eating look like? And what is a Tuesday daylike? What are you breaking your fast with? What's for breakfast? What's for snack? What's for dinner?"
(1:11:37): Lauryn asks, "But what are some recipes, or meals, or things that you recommend that they should eat?"
(1:16:1): Lauryn asks, "To round this out, I have one more question, what your thoughts are on coffee, alcohol, and Adderall?"
(1:20:01):Lauryn asks, "Should we be taking methyl-folate even if we don't have that gene?"
♡ | ♡ | ♡ | ♡ | ♡
FOR A CHANCE TO WIN TSC GOODIES
Comment your favorite part of the episode on my latest IG.
If you rate the podcast & send a screenshot of your review to asklaur[email protected] you'll get my 5 secret beauty tips!
Are you interested in receiving a quick email from me? Sign up for Tipsy Thursday to get my favorite tips, tricks and more straight to your inbox.
If you have a question for us or want to request a guest, comment on our Instagrams ( @theskinnyconfidential & @michaelbosstick )  or ask us in TSC Him & Her Podcast Facebook group. Thank you for your attention and support!
x
Lauryn & Michael
+  find more : Instagram | youtube | podcast
GET THE EDIT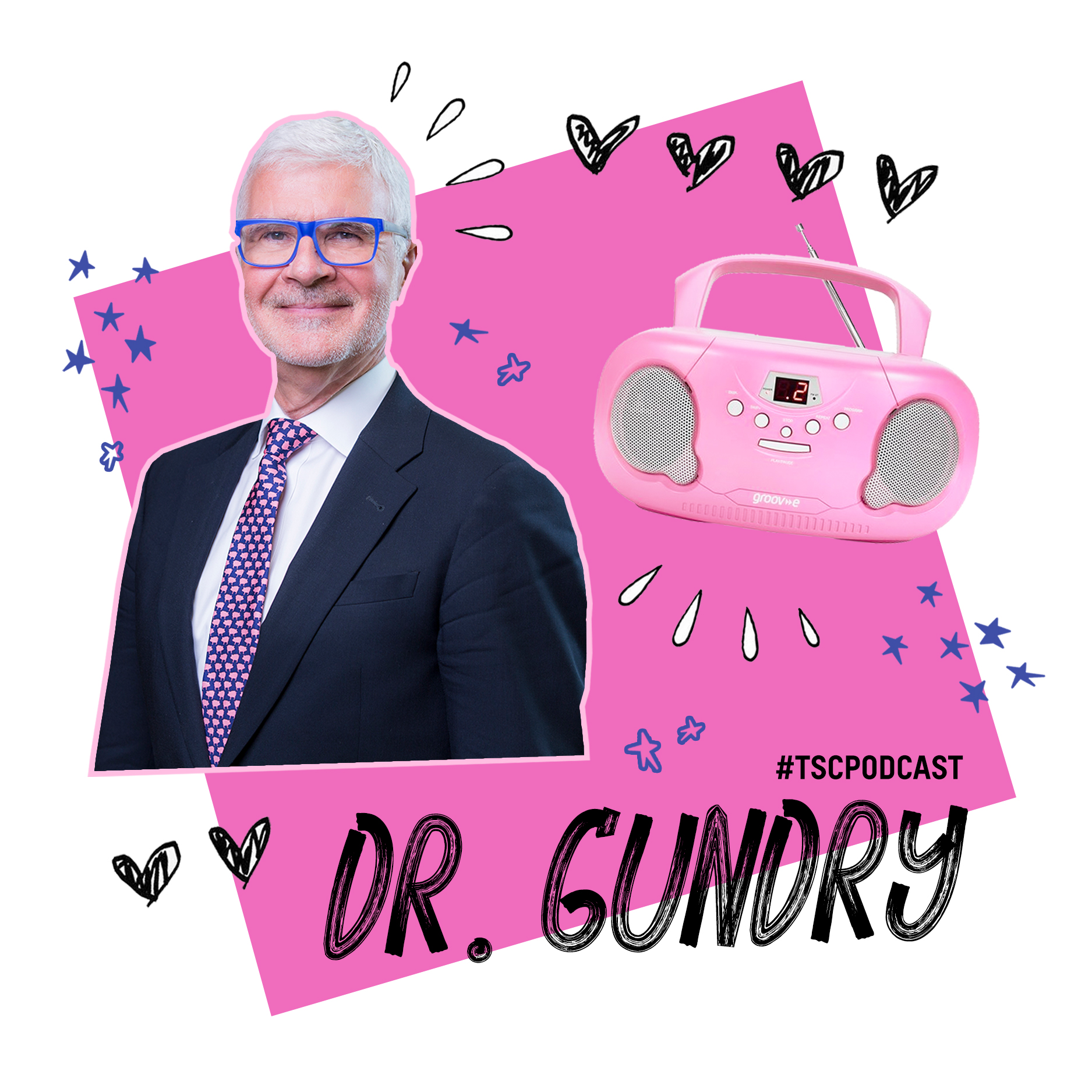 #278-Dr. Gundry