This week on THE SKINNY CONFIDENTIAL HIM & HER PODCAST…
( 0:55 ): Welcome back to TSC HIM & HER Show. #260: In a time where the world is in quarantine and we are isolated from friends and family, Lauryn and Michael make the argument for more positivity. The hosts discuss how putting negativity into the world does harm not only to yourself but to those around you and the world as a whole. In this episode Lauryn and Michael discuss practical ways to stay positive during negative times and practices you can utilize to stay in a positive mindset.
AN ARGUMENT FOR POSITIVITY 
( 3:10 ): Michael explains, "Why he and Lauryn felt compelled to share this particular episode
( 5:10 ): Lauryn discusses, "How she is looking for positivity in this time
( 7:43 ): Michael discusses, "The goal of the podcast and the importance of addressing negativity online
( 14:03 ): Lauryn explains, "How she hopes this episode will help people filter their judgmental behavior
( 14:31 ): Michael discusses, "The utility of remaining objective
( 15:50 ): Lauryn shares advice, "On how she is fighting feeling stuck right now
( 17:30 ): Michael discusses, "How he is fighting negativity
( 24:12 ): Lauryn discusses, "Battling postpartum anxiety during quarantine
( 28:09 ): Michael discusses, "The positive outcomes of quarantine
♡ | ♡ | ♡ | ♡ | ♡
FOR A CHANCE TO WIN TSC GOODIES
Comment your favorite part of the episode on my latest IG.
If you rate the podcast & send a screenshot of your review to [email protected] you'll get my 5 secret beauty tips!
Are you interested in receiving a quick email from me? Sign up for Tipsy Thursday to get my favorite tips, tricks and more straight to your inbox.
If you have a question for us or want to request a guest, comment on our Instagrams ( @theskinnyconfidential & @michaelbosstick )  or ask us in TSC Him & Her Podcast Facebook group. Thank you for your attention and support!
x
Lauryn & Michael
+  find more : Instagram | youtube | podcast
TSCPODCAST FAVS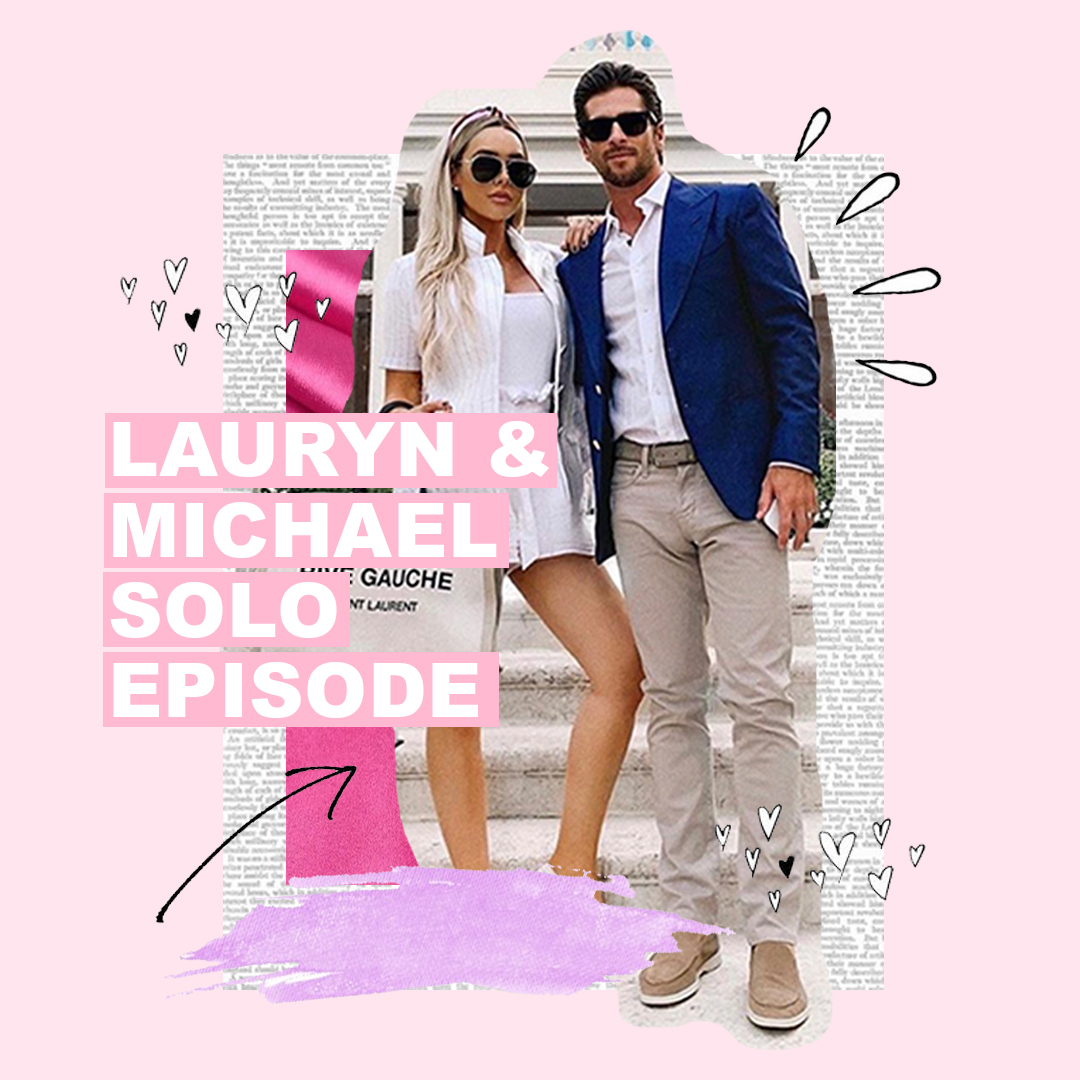 #260: Misery Loves Company