This week on THE SKINNY CONFIDENTIAL HIM & HER PODCAST…
( 0:55 ): Welcome back to TSC HIM & HER Show.#252: Jada Neoni has worked with & designed nurseries for some of the top celebrities such as Gwyneth Paltrow and Courtney Cox. Jada also is an expert on everything babies. Think: sleep training, baby CPR, newborn style. and everything nursery. On this episode we discuss how Lauryn worked with Jada to curate Zaza's nursery, sleep tips, & everything newborns. If you're thinking of getting pregnant or you're a mom: this episode is for you!
 DISCUSSION QUESTIONS WITH JADA
( 6:08 ): Michael asks, "But first I want you to introduce yourself, your background, how you got into what you do because it is such a niche."
( 13:35 ): Lauryn asks, "What are some tips and tricks the audience can take if they have a newborn that's 2 weeks old?"
( 17:00 ): Michael asks, "If there's someone at home that's listening and they're having a lot of problems with their baby sleeping- and their baby is like four to eight months. What are some things they can do?"
( 20:32 ): Lauryn asks, "Let's talk about safe sleeping practices."
( 35:54 ): Michael asks, "What do your tits look like after you're done breastfeeding if you do breastfeed?"
( 41:04 ): Lauryn asks, "What are those lifesaver hacks that every mom should have in their nursery?"
( 43:07 ): Michael asks, " Lauryn asks, "Do you think every new mom should take baby CPR?"
( 44:10 ): Lauryn asks, "If you have to tell someone one piece of advice to leave our audience with for a nursery- what is it?"
( 44:20 ): Michael asks,  "And if someone wants to know where they can find all these earthquake things and how to nail something to a wall, where can they find that?"
♡ | ♡ | ♡ | ♡ | ♡
FOR A CHANCE TO WIN TSC GOODIES
Comment your favorite part of the episode on my latest IG.
If you rate the podcast & send a screenshot of your review to asklaur[email protected] you'll get my 5 secret beauty tips!
Are you interested in receiving a quick email from me? Sign up for Tipsy Thursday to get my favorite tips, tricks and more straight to your inbox.
If you have a question for us or want to request a guest, comment on our Instagrams ( @theskinnyconfidential & @michaelbosstick )  or ask us in TSC Him & Her Podcast Facebook group. Thank you for your attention and support!
x
Lauryn & Michael
+  find more Jada: Instagram | Nursery accessories | Nursery reveal
GET THE BABY DETAILS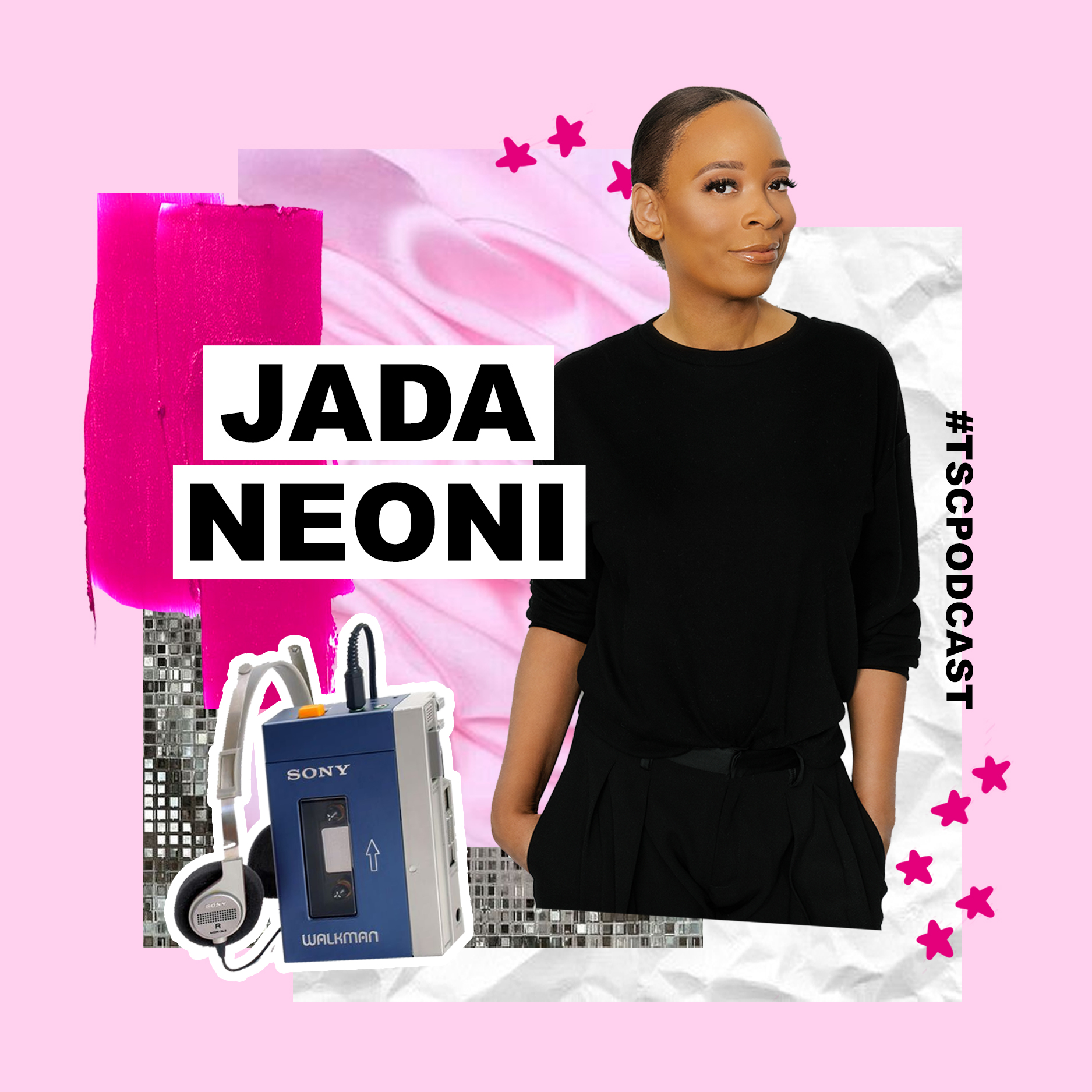 #252- Jada Neoni