This week on THE SKINNY CONFIDENTIAL HIM & HER PODCAST…
( 0:55 ): Welcome back to TSC HIM & HER Show. #247: On this episode we are joined by Dr. Harold Lancer. Dr. Lancer is a celebrity dermatologist and skincare guru. Dr. Lancer is a fellow of the American Academy of Dermatology and is affiliated with Cedars- Sinai Los Angeles and UCLA Medical Center. He holds board certification in dermatology and has been in private practice in Beverly Hills for more than 30 years. On today's episode we are discussing how to have youthful & radiant glowing skin. We discuss skincare secrets, and anti aging tips.
DISCUSSION QUESTIONS WITH DR. LANCER
( 5:58 ): Michael asks, "Across the board, in your office, what is the number one skin concern?"
( 11:01 ): Lauryn asks, "What are the long term effects of doing too much this younger and younger?"
( 12:02 ): Michael asks, "I read your book, which I loved. Talk to us about your method you have and why you created this method because I know there was a lot of strategy behind it."
( 14:18 ): Lauryn asks, "Can you talk about the importance of oil?"
( 18:59 ): Michael asks, "So celebrities. You do a lot of celebrities, you do a lot of influencers. What are the trends you're seeing with them?"
( 23:10 ): Lauryn asks, "Explain retinol in layman's terms."
( 26:21 ): Michael asks, "How much of our diet is affecting our skin?"
( 29:15 ): Lauryn asks, "And what are you reading and writing?
( 34:28 ): Michael asks, "Everyone raves about vitamin c. Why is it important to a skin care routine?"
♡ | ♡ | ♡ | ♡ | ♡
FOR A CHANCE TO WIN TSC GOODIES
Comment your favorite part of the episode on my latest IG.
If you rate the podcast & send a screenshot of your review to asklaur[email protected] you'll get my 5 secret beauty tips!
Are you interested in receiving a quick email from me? Sign up for Tipsy Thursday to get my favorite tips, tricks and more straight to your inbox.
If you have a question for us or want to request a guest, comment on our Instagrams ( @theskinnyconfidential & @michaelbosstick )  or ask us in TSC Him & Her Podcast Facebook group. Thank you for your attention and support!
x
Lauryn & Michael
+  find more Dr. Lancer: Instagram | blog | the method
THE METHOD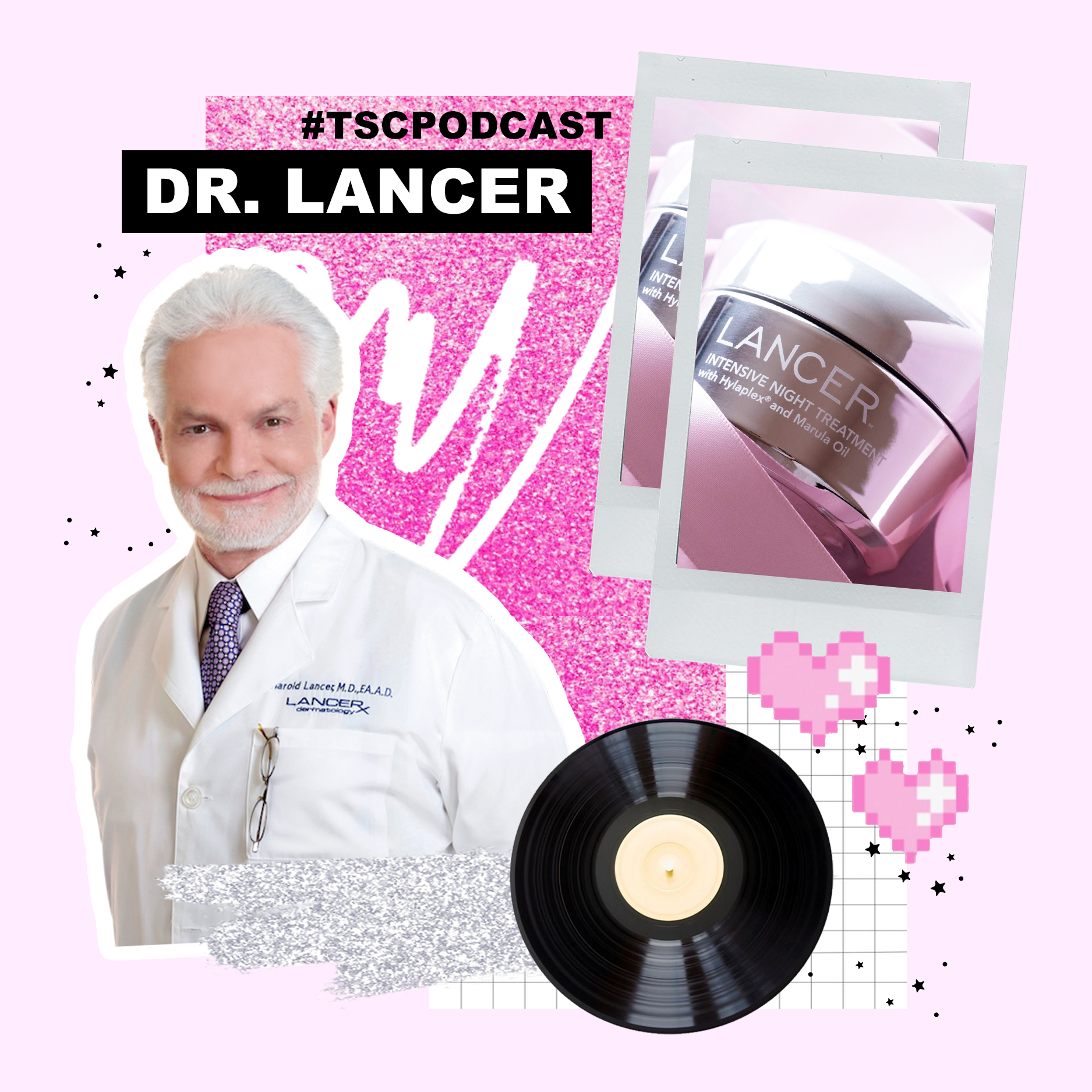 #247- Dr. Harold Lancer