This week on THE SKINNY CONFIDENTIAL HIM & HER PODCAST…
( 0:55 ): Welcome back to TSC HIM & HER Show.
DISCUSSION QUESTIONS WITH JOSH
( 2:46 ): Michael asks, "What is your morning routine?"
( 8:07 ): Lauryn asks, "And how does she know to find these things at the time?"
( 12:22 ): Michael asks, "You describe yourself as a certified doctor of natural medicine. So what would be the difference between like my general physician?"
( 18:23 ): Lauryn asks, "Why did they do that back then? They did the same thing for me."
( 21:46 ): Michael asks, "He came home and his adrenals were shot. How can he have repaired that in that instance?"
( 30:34 ): Lauryn asks, "So how do they combat that?"
( 33:07 ): Michael asks, "Tell me a little bit about what the Chinese believe when it comes to weight loss, and when it comes to gut health."
( 35:39 ): Lauryn asks,  "Pau D'arco- how do you consume something like that?"
( 41:47 ): Michael asks, "Should I get a flu shot?"
♡ | ♡ | ♡ | ♡ | ♡
FOR A CHANCE TO WIN TSC GOODIES
Comment your favorite part of the episode on my latest IG.
If you rate the podcast & send a screenshot of your review to asklaur[email protected] you'll get my 5 secret beauty tips!
Are you interested in receiving a quick email from me? Sign up for Tipsy Thursday to get my favorite tips, tricks and more straight to your inbox.
If you have a question for us or want to request a guest, comment on our Instagrams ( @theskinnyconfidential & @michaelbosstick )  or ask us in TSC Him & Her Podcast Facebook group. Thank you for your attention and support!
x
Lauryn & Michael
+  find more Josh: Instagram | ancient nutrition | twitter
GET THE EDIT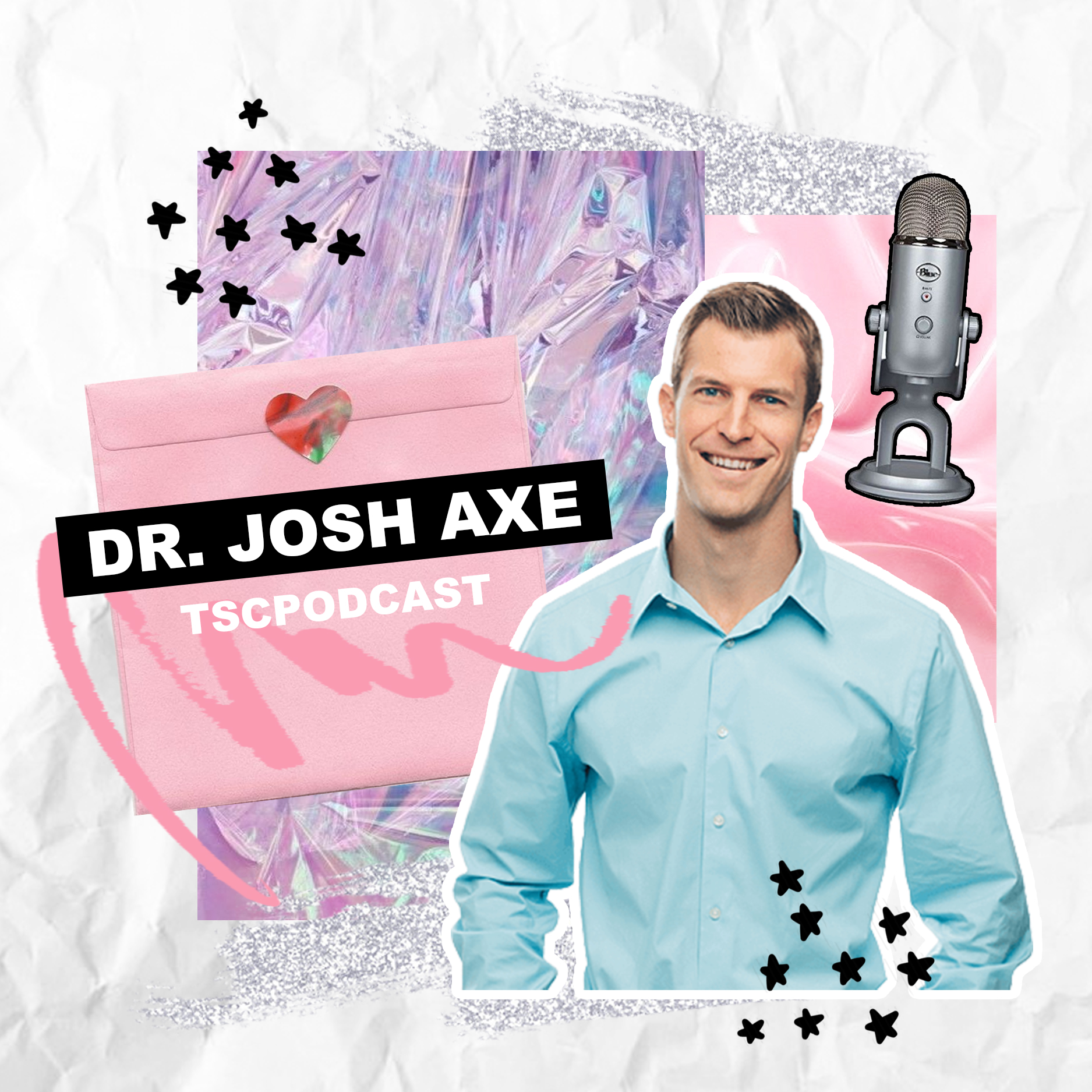 #244- Dr. Josh Axe