This week on THE SKINNY CONFIDENTIAL HIM & HER PODCAST…
( 0:55 ): Welcome back to TSC HIM & HER Show. #232: On this episode we sit down with Molly Sims. Molly Sims is an American model and actress. She has appeared in the Sports Illustrated Swimsuit Issue and played Delinda Deline in the NBC drama Las Vegas. This is another well rounded conversation covering body image, relationship advice, beauty hacks, and diet routines.
DISCUSSION QUESTIONS WITH MOLLY SIMS
( 10:41 ): Michael asks, "What can we expect from having kids?"
( 13:25 ): Lauryn asks, "How did you get your body back?"
( 17:10 ): Michael asks, "Was there any other practices- I think we talked about on your Youtube channel- intermittent fasting a little bit?"
( 18:05 ): Lauryn asks, "So you get pregnant again. And you have to do the whole thing over, but you knew the thyroid issue, so it wasn't as bad?"
( 21:58 ): Lauryn asks, "What are the tactics and habits you use to be efficient 24/7? Is it time-blocking? Is it google calendar? How does your assistant help? Like what are the systems?"
( 30:02 ): Lauryn asks, "So what is your dynamic with your husband?"
( 47:08 ): Lauryn asks, "What is your specific eating plan? Or is there one? Because you're glowing."
( 1:00:37 ): Lauryn asks, "When did you move out of the south?"
( 1:02:19 ): Michael asks, "What's your drink of choice?"
♡ | ♡ | ♡ | ♡ | ♡
FOR A CHANCE TO WIN TSC GOODIES
Comment your favorite part of the episode on my latest IG.
If you rate the podcast & send a screenshot of your review to asklaur[email protected] you'll get my 5 secret beauty tips!
Are you interested in receiving a quick email from me? Sign up for Tipsy Thursday to get my favorite tips, tricks and more straight to your inbox.
If you have a question for us or want to request a guest, comment on our Instagrams ( @theskinnyconfidential & @michaelbosstick )  or ask us in TSC Him & Her Podcast Facebook group. Thank you for your attention and support!
x
Lauryn & Michael
+  find more Molly: Instagram | collection 
GET THE EDIT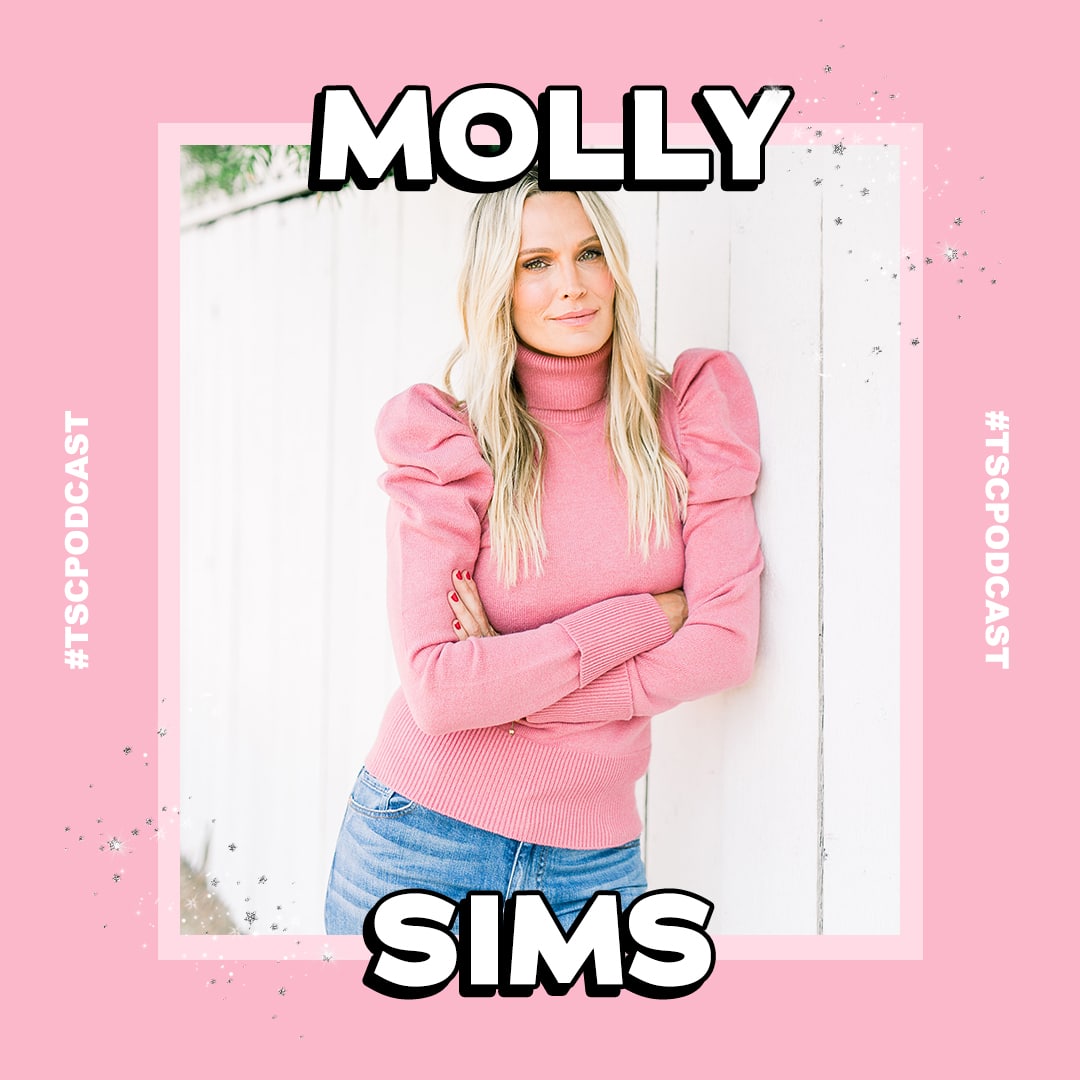 #232- Molly Sims, Celebrity & Influencer