This week on THE SKINNY CONFIDENTIAL HIM & HER PODCAST…
( 0:55 ): Welcome back to TSC HIM & HER Show. #218: On this episode we sit down with Amy Landino. is the award-winning host of AmyTV, a YouTube series dedicated to helping women go after the life they want. With millions of views and more than 300,000 subscribers, she is a leading authority on getting digital attention. On today's show we are discussing time batching, how to say yes to the right opportunities, calendar prioritization, and how to organize your time in the most effective way.
DISCUSSION QUESTIONS WITH AMY
( 8:00 ): Michael asks, "Amy, give us your credentials, your spiel, where you grew up, the whole thing."
( 11:36 ): Lauryn asks, "When did you start to see that Youtube was something you wanted to put more focus on?"
( 12:32 ): Michael asks, "Okay so you have the first DVD?"
( 13:59 ): Lauryn asks, "What are the tips for vlogging? What's the formula?"
( 19:42 ): Michael asks, "What is the formula and the strategy to create good content right now today?"
( 24:33 ): Lauryn asks, "Can you speak a little more about auditing time on tasks?
( 37:00 ): Michael asks,  "We got to the second tip. Is there a third tip for time management?"
( 43:25 ): Lauryn asks, "What makes a good thumbnail picture and title because you said that was really important when it comes to your youtube?
( 52:29 ): Michael asks, "Morning routine specifics?
♡ | ♡ | ♡ | ♡ | ♡
FOR A CHANCE TO WIN TSC GOODIES
Comment your favorite part of the episode on my latest IG.
If you rate the podcast & send a screenshot of your review to asklaur[email protected] you'll get my 5 secret beauty tips!
Are you interested in receiving a quick email from me? Sign up for Tipsy Thursday to get my favorite tips, tricks and more straight to your inbox.
If you have a question for us or want to request a guest, comment on our Instagrams ( @theskinnyconfidential & @michaelbosstick )  or ask us in TSC Him & Her Podcast Facebook group. Thank you for your attention and support!
x
Lauryn & Michael
+  find more Amy: Instagram | youtube | twitter
GET THE AMY EDIT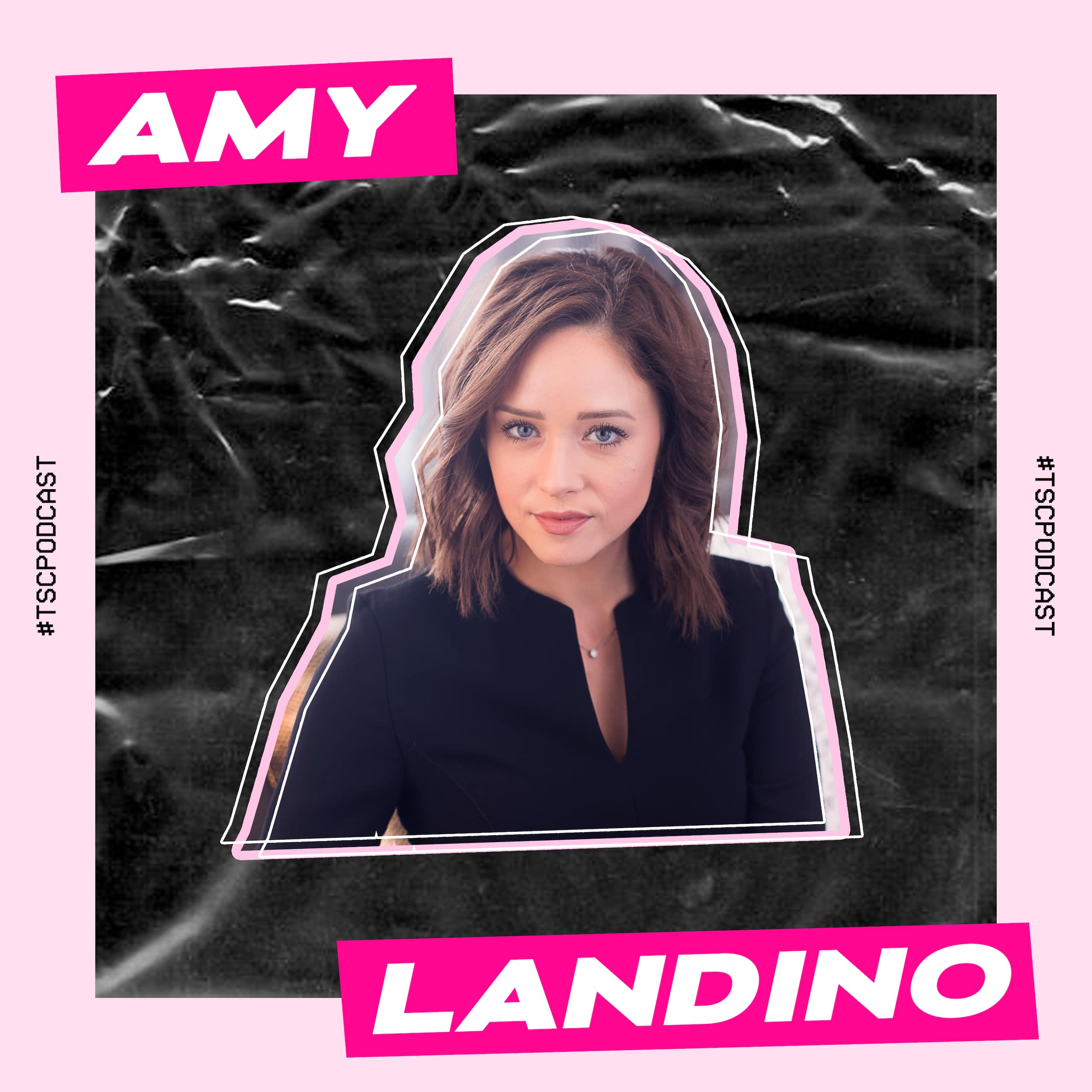 #218- Amy Landino, award-winning host of AmyTV